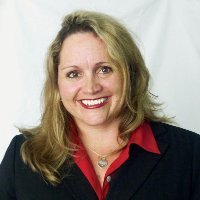 Denise Nemchev, the popular former President of AV Tech segment for Nortek, Inc., who was let go in the wake of a major company restructuring, has now been named President & CEO of tvONE, according to a report by AVNetwork. tvONE is a supplier of professional video conversion and signal distribution equipment. Once part of Nortek itself, tvONE recently was split-off from Nortek through a management buyout by the company's existing managers in July of this year.
See more on this new appointment…
According to the AVNetwork report, Nemchev will join tvONE's management team comprised of David Van Horn, CFO, David Reynaga, CTO, and Andy Fliss, VP of Sales and Marketing. The match seems a logical one, given the fact that both tvONE and Nemchev worked together during their respective Nortek days.
"tvONE is in a strong position in the market with an excellent brand, a strong team, and an enviable reputation for quality and leadership [in] technology," Nemchev told AVNetwork. "I am extremely excited at the opportunity to work with the management to take a great company forward to a new level of growth and success."

Nemchev comes with ample corporate experience, both at Nortek where she served as VP, Business Transformation, and President of AV Tech segment. Prior to Nortek, Nemchev held executive level positions with several Stanley Black & Decker companies.
Almost exactly one year ago, Strata-gee, in an exclusive report, told you about Nemchev's abrupt departure from Nortek in a major shake-up of upper management that also saw the exit of Sean Burke, then President of the Technology Solutions Segment. Nemchev was regarded as extremely capable by co-workers and colleagues alike. She was also widely liked and respected by her direct reports who found her a valuable resource and who appreciated her collegial management style.
To learn more about tvONE, visit: www.tvone.com.