BREAKING NEWS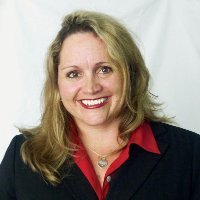 Multiple sources are reporting – and we have confirmed – yet another management shake-up at Nortek, Inc…Denise Nemchev has abruptly left the company. Nemchev was brought in as Nortek's Vice President of Business Transformation in April 2013. In August of this year, and in the wake of the dismissal of Sean Burke as head of the Technology Solutions Segment, Nemchev was promoted to President of the AV Tech segment.
Now, about 90-days later, she too is gone.
See more on what we've learned so far…
According to our sources, Nemchev's departure from the company took place several days ago – perhaps as much as a week ago. The company has not released any formal announcements about her leaving – and several attempts to contact the company for comment received no response by the time this story was published.
But the company, according to one of our sources, did remove Nemchev's image and bio from the corporate website.
With Nemchev's departure, Core Brands management will now report directly to Nortek's CEO Michael Clarke at Nortek, Inc.'s headquarters. Prior to this most recent shake up, Core Brands (and other AV companies) reported to Sean Burke who was the President of the Technology Solutions Segment.
However, the company made the decision to dismantle the segment management structure, releasing Burke as we reported in August. This decision was announced as part of Nortek's financial report for their fiscal second quarter in which the company took a $80 million charge against earnings in write-downs associated with the newly named AV Group. The company also reported a net loss of $46.2 million for Q2.
Although we never had the opportunity to interview Nemchev directly, several sources had nothing but positive things to say about her. She was widely viewed as a caring and competent executive. That view was reiterated by sources inside the company as well.
Prior to joining Nortek, Nemchev was Vice President of Power Tools & Diagnostics for Stanley Black and Decker, Inc. Her career at Black and Decker spanned 12-years and included several stints as President of some of their business units.
To see more on Nortek, see: www.nortek-inc.com.