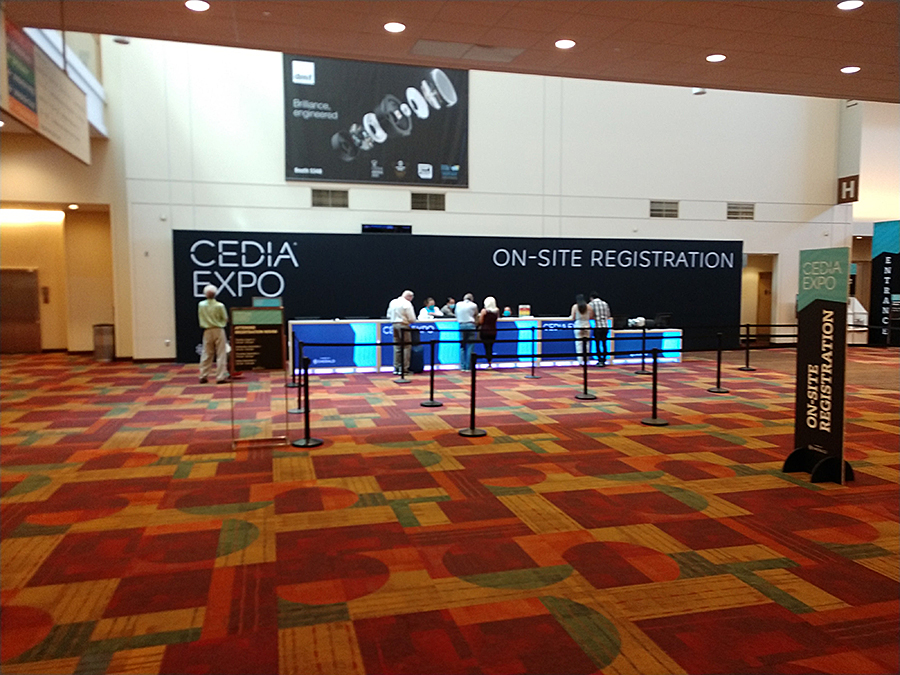 But Were Things as Rosy as Its Report Suggests?
Emerald Holding, Inc. [NYSE:EEX] (Emerald), formerly Emerald Expositions and owner of the CEDIA Expo and CE Pro, announced this week that, thanks to the restart of live events in the third quarter of fiscal 2021, they were able to see a substantial reduction in their net losses on a significant revenue gain as compared to the same quarter in 2020 – the year of COVID shutdowns. While the company is still battling its event cancellation insurance providers in a California court for reimbursement for past canceled and impacted events, they say that they see the road to recovery ahead.
See more on the Q3 announcements from Emerald
Earlier this week, Emerald released a summary of their fiscal 2021, third-quarter results. Revenues came in at $76.5 million or 800% over the $8.5 million booked in the third quarter of 2020. Remember, mass in-person events were largely canceled for almost all of 2020 in the U.S.; however, Emerald did run a "virtual" CEDIA trade event which generated some revenue.
The company also revealed that it had a net loss of -$9.0 million for the quarter, which itself was 41.2% better than the -$15.3 million net loss generated in the same quarter in 2020. The company left no doubt that the reason for this new, more positive direction in their results comes down to one thing – the return to live, in-person events.
Emerald Restarted Live, In-Person Trade Shows in the Quarter with 32 Events
In the third quarter, Emerald went ahead with 32 live, in-person trade shows, conferences, and other events. They said that these events ended up "serving more than 92,000 attendees and 5,200 exhibiting companies."
The restart of these live events helped generate the results noted above and it also drove strong cash generation adding about $800,000 to their on-hand cash of $303.6 million at the end of the quarter. Emerald also said that they accelerated their share repurchase program during the quarter – purchasing 1.2 million shares of Emerald stock. In fact, the Board of Directors even took action to extend and expand the share repurchase program to allow for the purchase of up to $20 million of company stock by December 31, 2022.
It's an exciting time – we returned to live events in the third quarter and staged 32 events serving more than 92,000 attendees and 5,200 exhibiting companies. Importantly, our exhibitor satisfaction has been very high given the strong attendee turnout with the ratio of attendees to exhibitors increasing by 22% as compared to 2019 levels, on average, across all of our events. This has led to an over 900% increase in average exhibitor net promoter scores (NPS), compared to 2019, which can also be seen in our sales pacings for 2022 which are trending better than our 2021 events. This provides real hope that we are on a path to recovery and we expect our business to begin to return to pre-Covid levels as we look toward the future. Importantly, we are not standing still. We are aggressively transforming Emerald through the implementation of a range of initiatives designed to improve our customers' and employees' satisfaction, accelerate organic growth, and expand margins."

Hervé Sedky, Emerald's President and Chief Executive Officer
One Dark Cloud
If there is any dark cloud to the company's situation, it is the fact that it is still fighting with event cancellation insurance providers whom they believe are deliberately slow-processing their legitimate outstanding claims for reimbursement for cancelled or otherwise impacted shows in 2020 and early 2021. In February 2021, the company filed a lawsuit in Federal District Court in Orange County California seeking final disposition of its claims.
According to Emerald, they have submitted claims of $167 million in 2020 and $76.2 million in 2021 for processing by their insurers. Of that total of $243.2 million in claims, insurers have paid a total of $184.3 million – $89.1 million in 2020, $35.4 million within the first three quarters of 2021. Emerald received another $59.8 million in October, which will be recognized in their fourth quarter report.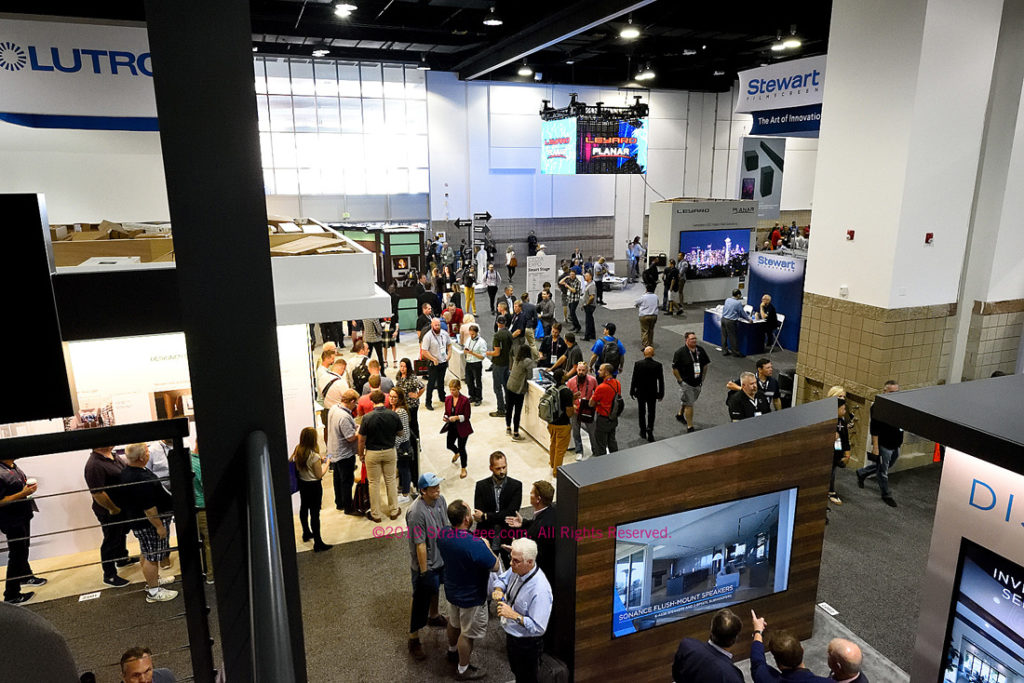 Were Things Really as Rosy as the Company Portrays?
So Emerald's Sedky paints a pretty rosy picture of how exciting things were in the third quarter, but were they really that great? Well, as is often the case when you read through public company's reports, it pays to do a little decoding to try and put things in perspective.
For example, Sedky notes that their events in the quarter served 92,000 attendees with 5,200 exhibitors. So let's do a little basic math. Take these totals and divide them by the total number of shows – 32 events in the quarter – and you get an average of 2,875 attendess per event; filing past an average of 162½ booths at each event. I don't know about you, but this doesn't sound particularly impressive. Keep in mind, Emerald's practice is to include exhibitor personnel in the "attendee" count.
A Self-Selecting Sample
Note also that Sedky extolls a 22% increase in the ratio of attendees to exhibitors, not a 22% increase in overall attendance. That makes it difficult to analyze. For example, if a lot of exhibitors pull out of an event, then the ratio of attendees to the remaining exhibitors automatically goes up. And while that may make those exhibitors happy (although not necessarily attendees), it hardly seems like a good gauge of the success of the overall event.
Also, statistics folks will tell you that this data is hardly the subject of rigorous scientific scrutiny – shows tend to be a self-selecting sample. If you are an exhibitor that decides to commit to an event, you are likely to be happy you are there. Human nature is to support the decision you made.
But We Do Know about CEDIA Expo 2021, An Emerald Production
Let's also compare Sedky's analysis to what we know about one of the Emerald events held during the quarter, the 2021 CEDIA Expo. Clearly, this event is way below the event averages the company claimed in its release. I noted in a previous Strata-gee post, the total attendance at that event was only 1,400 attendees – inclusive of attendees and exhibitor personnel. As my post noted, this is down 93% to only about 7% of the usual expected attendance of around 20,000 attendees. It is also less than half the average attendance that Emerald claims (2,875) in their press release.
The same is true with the exhibitor count. Again as I noted in my previous post, the typical CEDIA Expo has around 500 exhibitors. Emerald claims there were a total of 82 exhibitors (but only 76 booths). Using their number, we see the 2021 event presented only 16% of the normal number of exhibitors – or down 84% from the 2019 version.
To be fair, Emerald said at the beginning of this event that they had only signed up 244 exhibitors or less than half the typical CEDIA Expo. Using this then to analyze the final results, we see that the final count of 82 exhibitors means that they were down 66% from that 244 exhibitors or at just 34% of the number of exhibitors originally planned.

Organic Apples-to-Apples Analysis Shows a Clearer Picture of a Revenue Decline in Quarter
We'd likely be better served by comparing the results of Emerald's fiscal 2021 third quarter results on an organic basis to get a more apples-to-apples comparison. In their filing, the company provided an analysis adjusting results to take out the effects of acquisitions and shows cancelled from 2020 but staged in 2021 to achieve an organic or ongoing business analysis.
The results of this analysis shows that organic revenues in the third quarter were $12.1 million or down 11.7% from organic revenues of $13.7 million in 2020. The company reversed the effect of acquisitions ($3.7 million from PlumRiver & Sue Bryce acquisitions closing in 2021), events that staged in the first quarter of 2020 but moved to the third quarter in 2021 because of COVID, and discontinued Other Marketing Services of $2.1 million.
Overall, there is no question that as COVID infections continue to decline, live events will begin to pick up again. We are still a bit away from normal, but we are beginning the march in that direction.
Learn more about Emerald by visiting: emeraldx.com.