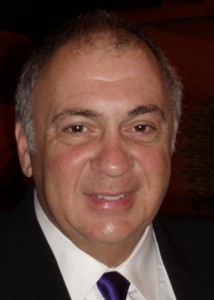 Well-known industry personality Eli Harary, formerly with D&M's Boston Acoustics division (which he left in June 2011), announced today that he is forming a new company called AudioXperts. AudioXperts will offer a "collection of unique designer/consumer-friendly high performance audio solutions." Harary, the new company's President, has assembled a team of…presumably…audio experts, to assist him in this endeavor.
Joining Harary at AudioXperts…
The initial management team assembled by Harary include: Mark Nazar, Director of Engineering; Jeff Litcofsky, Director of Marketing & Communications; Marion "Chick" George, Director of Sales Operations; and John Fischbach, Director of Product Voicing. While no detailed background was provided to the press on these individuals, AudioXperts assure us that they are all experts with a collective 100 years of experience.
"AudioXperts represents the culmination of my nearly four decades of love, passion and learning in this exciting field of entertainment," Harary said in a prepared statement. "My goal is for AudioXperts to bring out products that allow people to enjoy the one art form that enriches everyone's soul: Music!"

The company also sketched out three new products that it calls its "unique collection of luxury audio solutions." No photos, drawings, or sketches were provided…only brief descriptions that offer just a hint of what is to come. AudioXpert's public relations company said more details on the company's products would be forthcoming…perhaps as soon as within a week or so.
What we know so far is:
4TV
Apparently an add-on console for your flat panel TV, 4TV is said to offer consumers "component level" performance and ease of use. As best we can tell, the idea is to bypass the TV's built-in sound and use the 4TV to provide your amplification and speakers for no doubt far superior sound. The company also claims the unit features a "stunning" design of aluminum and glass.
But not only does the 4TV give you better TV audio, it also adds the ability to play content streamed via (optional) Apple Airport Express and also via Bluetooth with the CSR aptX codec. Add to this the inclusion of all major surround sound modes, multiple EQ modes, and even an "Audiologist approved Voice Intelligibility Enhancement" setting and you have something…well…unique. There will be two models: the 2112 at $1999.99 MSRP and the 5122 at $3999 MSRP.
EVA
Apparently, EVA stands for Environmental Audio and will be a series of products that the company says will be both hip and eco-friendly. EVA are dock-based compact systems including a Dock FM Radio with Bluetooth…a Dock FM/DAB+ Radio with Bluetooth…and a Dock speaker with Bluetooth. Perhaps to highlight the eco-friendliness of these products, they will be finished in a woven wool cover and a bamboo case. Like 4TV, these products will provide the facility to stream content via Apple Airport Express as well as Bluetooth featuring the CSR aptX codec. The initial EVA models will range from $199-399 MSRP.
Korners
Finally, the company said it will offer a line of component loudspeakers and subwoofers that it says will be room & designer-friendly products. Ironically, although the company says that these will be available THIS September (only weeks away) – there was no information provided to the press. Strange…
Harary has a long career in audio, starting with a high-end specialty retail store he owned called Paris Audio in Beverly Hills, California. From there, Harary joined Harman, spending a total of nine years – first at JBL, then at Infinity. In 2006, Harary joined the Boston Acoustics division of D&M Holdings, eventually leaving the post of Senior VP/General Manager in June 2011.
The company says it will be unveiling the AudioXpert product line at an upcoming "invitation-only" event the first week of August. So we'll stay tuned for that.
In August, there will be more information available on their website, although there isn't much information there now. See: www.audioxperts.com.