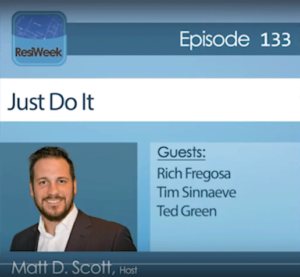 Seems like my good friends over at AVNation.tv didn't learn their lesson! Once again, they invited me back to participate in a new episode of their popular ResiWeek podcast, hosted by Matt D. Scott (he insists on including the "D" in his name for some reason).
Read on to see what topics we discussed & get a hint on why the episode title is "Just Do It"…
Joining me on this episode recorded earlier this week, was Rich Fregosa (Fregosa Design) and Tim Sinnaeve of Barco Residential. We discussed several topics including the growing importance of outdoor AV, how to sell power protection products, and the CEDIA Best in Class products list.
The title of the episode is taken from my suggestion on how integrators should view selling power products to their clients. Check out the episode…I think you'll enjoy it!
By the way, the episode is available as an audio-only podcast, or as you can see in the image below, audio and video.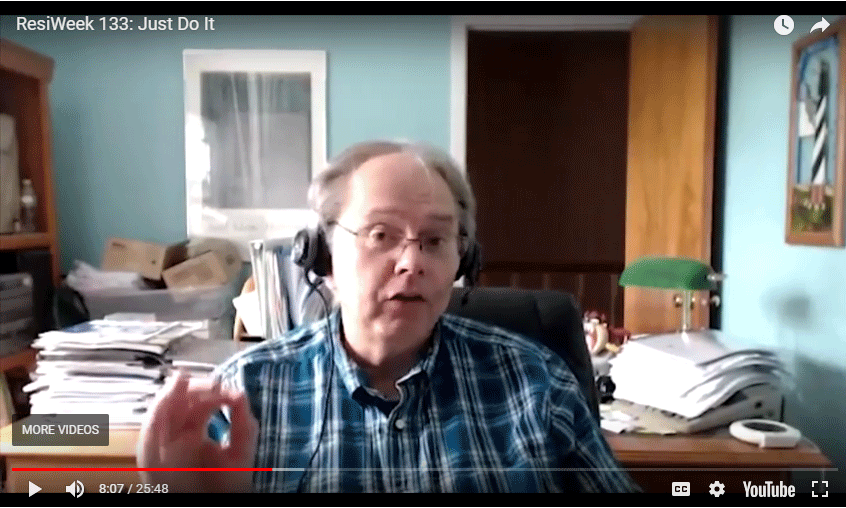 Learn more about AV Nation by visiting: avnation.tv.