New Technologies Offer 'Visual Options' in Digital Signage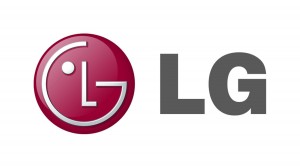 An interesting aspect of the Integrated Systems Europe Show (ISE) show is that it addresses both the residential and the commercial integration segments, making it a powerful draw for both types of integrators – although in Europe, it can often be one integration company that services both markets. Addressing the commercial side, LG Electronics took new digital signage solutions to Amsterdam – and with both LCD and OLED solutions, they caught our attention.
See the new advanced LG digital signage solutions showing now at ISE 2017…
LG is showing their impressive Flexible Open Frame OLED, In-Glass Wallpaper OLED, and Ultra Stretch LCD signage solutions that give businesses the ability to wow their customers with a striking visual presentation. The company says their new digital signage solutions are perfect for advertising, interactive video art, education, hospitality, and more.
The Flexible Open Frame OLED signage display really showcases the many advantages of the OLED technology for these types of applications. First and foremost, OLED offers a stunning picture – our favorite technology currently. Thanks to the fact that OLED requires no backlighting, it offers deeper blacks, greater contrast, wider viewing angles all of which are ideal for a digital signage solution.
Thin and Flexible for New Types of Signage
Also, OLED panels can be surprisingly slim and even flexible – opening the door to new types of signage displays. Thanks to this trait, LG's Flexible Open Frame OLED signs allow users to alter the curvature of their signage installations in either portrait or landscape uses. The curvature can even be changed post-installation and can create interesting convex and concave options.
LG is also showing their 65-inch Dual-View Curved Tiling OLED signage which they say offers unparalleled flexibility. The display uses eight connected double-sided, flexible OLED panels for superior image rendering when viewed from any angle. With each panel exhibiting 4K Ultra HD image resolution, the inclusion of SoC (system on a chip) technology, and a full 128GB of internal memory – users of this signage have everything they need to deliver stunning visuals without the need for a separate PC or media player.
Glass Wallpaper Signage is a Work of Art
Also being shown at ISE is LG's In-Glass Wallpaper OLED signage with dual-sided, ultra-slim OLED panels that is said to be "perfect for boutiques, art galleries and other businesses that want to add a sophisticated touch to their interior decor." Available in both standing and hanging versions, B2B customers have lots of flexibility to incorporate the In-Glass Wallpaper OLED signs as best fits their environments.
Video walls are always impressive visual displays – but even here, LG raises the bar with new options. The company is showing new 65- and 55-inch OLED Video Wall solutions that can be used in either portrait or landscape configurations. On display is a 1×4 OLED Video Wall unit which can be connected to other units in different configurations.
Immersive Video Walls
Another video wall option is sure to catch ISE attendees attention – an immersive video wall made up of twelve 55-inch LCD display panels. LG's video wall products have industry-leading thin bezels and can be linked to create much larger commercial displays.
The company is also unveiling an split-screen capable 86-inch Ultra Stretch digital display solution ultra-wide 58:9 signage with minimal bezels capable of displaying up to four simultaneous images. This stunning solution uses LG SuperSign media editor software for customization of images and content.
See These and More at ISE 2017
"Our Flexible Open Frame OLED and Ultra Stretch LCD digital signage products demonstrate the king of innovative solutions that today's B2B customers demand," said Kwon Soon-hwang, head of the Information Display division at the LG Home Entertainment Company. "We will continue to raise the bar in developing new display technologies for European and global customers who rely on the best tools in the industry to help them succeed."
Stop and see these new LG digital signage solutions at ISE 2017 in Amsterdam from February 7-10 in stand #12-K70.
For more information on LG solutions, visit www.lg.com.