Emerald Holding, Inc. (NYSE:EEX), formerly Emerald Expositions, reported their fiscal 2020 third quarter results this week and despite their best efforts to shift their business to online virtual conferences, the company reported revenues of just $8.5 million and generated a net loss of $22.3 million. This loss was even deeper than their loss of $19.7 million in the same quarter in 2019 which was well before the COVID-19 pandemic hit the U.S.
See more on the results for Emerald Holding this past fiscal quarter…
Early in 2020, Emerald Holding (Emerald) executives came to realize that they were definitely in the wrong business at the wrong time. COVID-19 had reared it's ugly head in the Spring, ultimately forcing state & local governments and health authorities all over the country to go into lockdown with residents relegated to quarantining with their families at home. As part of this lockdown, local authorities banned large, live gatherings – such as the trade shows and conferences that represent the vast majority of Emerald's revenues.
The company eventually cancelled all of their 2020 events save for one, the IGES – the International Gift Expo of the Smokies – a rather small predominantly local show in Tennessee that Emerald's acting CEO Brian Field called out in a phone call with stock analysts, noting its registration of attendees was up 36%. While that is an encouraging result, the number of IGES exhibitors was down by almost half. That show is taking place this week.
Emerald's Third Quarter Results Were Brutal
Long time Strata-gee readers know that I follow Emerald pretty closely. This is because they own and operate the CEDIA Expo show and they also own and operate several former EH Publishing properties, such as CE Pro. This makes Emerald, for better or for worse, a company of influence in the custom integration channel.
Emerald's numbers in the third quarter, the three month period ending September 30, were brutal. Revenues came in at just $8.5 million, down a knee-buckling 89% from revenues of $75.6 million in the same quarter in 2019.
This result follows an equally brutal second quarter – see my post A Covid Catastrophe…
As Losses Intensify, This Performance Must Be Disappointing to Company Managers
The company generated an operating loss of $17.5 million – worse than the operating loss of $15.8 million in Q3 last year – and a net loss of $22.3 million, also worse than the net loss of $19.7 million in the third quarter of 2019. For the nine months, year-to-date period, the company has booked an impressive total net loss of $582.6 million on revenues of $115.2 million.
These results must be disappointing to company managers. Without question, COVID has presented them with a very difficult operating environment. However, the company's executives had devised and implemented aggressive plans to begin shifting their business model to one relying more on online virtual events. Many Strata-gee readers attended their recent CEDIA Expo Virtual as an example of this strategy.
90 Virtual Events Launched in Quarter
The idea was to find a way to offer online events that can generate revenue – or to minimize losses – for the company and help hold the audience during this time of COVID until a live event could be held again. In a phone call with stock analysts, acting CEO Brian Field said, "During the third quarter, we hosted over 90 digitally delivered events across a variety of formats and form factors."

These events had sponsors and exhibitors who had paid to be featured in that event. But with more than 90 virtual events fielded, total revenues came in at only $8.5 million, a far cry from the $75 million generated by their live events.
Losses are Increasing, Not Mitigating as the Plan Calls For
Perhaps adding to their challenge is that losses are increasing, not declining, even though Field says these virtual events, "…have been successful and provide new, high-margin revenue streams…" Why aren't profits rebounding from these "high-margin revenue streams?"
Perhaps it is due to the fact that the company – which has largely held on to their substantial organization which is designed to handle their normal roster of large, live events – is struggling with this larger than necessary overhead for the smaller virtual events. The company reported that their Selling, General & Administrative (SG&A) costs during the quarter were $25.6 million. That SG&A cost load is weighing heavy on their results from the much-lower revenue generating virtual events.
As we work towards a return to live events, we continue to implement our growth strategies designed to improve the efficiency of our operations, accelerate organic sales growth and improve our profitability. Our team is focused on using this time to launch new digital product offerings and revenue models designed to complement our live events, as we engage our current customers, drive new customers and enhance Emerald's growth profile."

Brian Field, Emerald Interim President and Chief Executive Officer
Even After Receiving Almost $40M in Reimbursement, Generating a $22.3M Loss
Yet another key factor to consider is that during this money-losing quarter, Emerald actually received $39.8 million in event cancellation insurance payments against their outstanding claims. That's right, they took in nearly $40 million in reimbursements, generated $8.5 million in revenues…and still had a net loss of $22.3 million.
Emerald reported that they have submitted $146.2 million in claims against their event cancellation insurance policies for those events cancelled in the first half of 2020. Of this amount, $64.3 million has been received so far – $15 million in the second quarter, $39.8 million in the third quarter, and $9.5 million so far in the fourth quarter.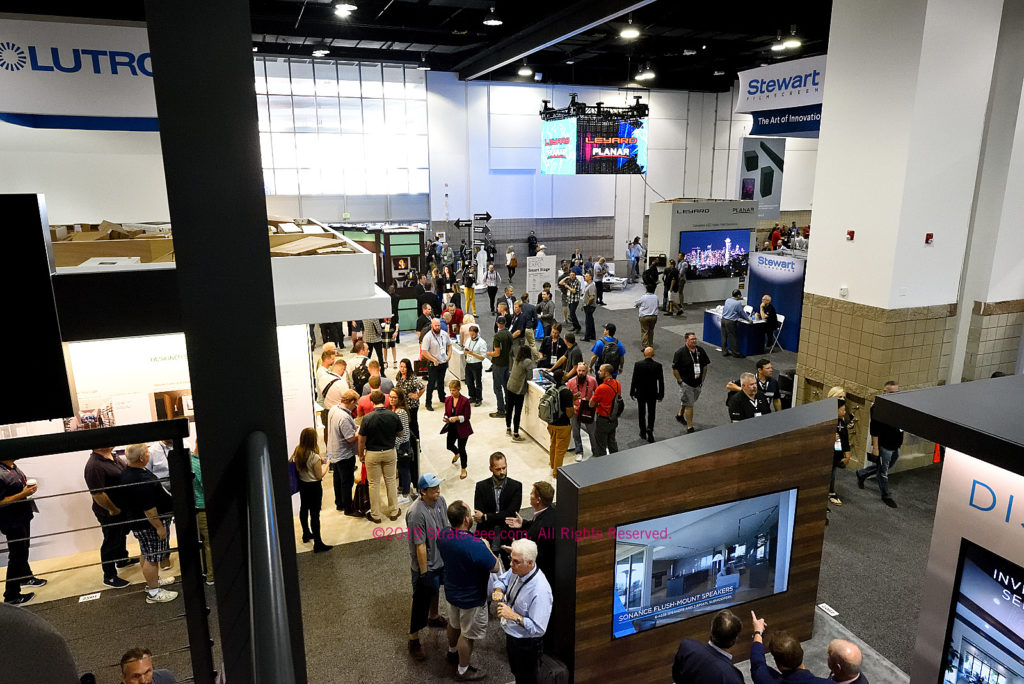 Bright Spot – The Insurance Company is Paying
The company will be submitting further claims for more of their cancelled events. The one piece of good news is that their insurance company has been paying against the claims – not fighting them. Their policy is in force through 2021. What happens after that is an open question mark.
The key priorities for our team are to streamline our operations in order to improve collaboration across the company and find opportunities to consolidate our expense structure and become more nimble as the environment eventually normalizes."

David Doft, Emerald Chief Financial Officer
Recapitalization Buys Emerald Run Room
Another fortunate piece of news for Emerald is that their sugar daddy, Onex, has thrown them a lifeline, further investing in the company...as I told you about earlier this year. Quite frankly, Emerald's situation was dire and their future was clearly in jeopardy, until Onex stepped in to save them. Now Onex owns more than 80% of Emerald.
Emerald finished the quarter with $327 million in cash in the bank, and another $150 million available via an existing revolving line of credit. With a full bank account, Emerald executives talked pretty big on the call with analysts – even suggesting that they may use some of their cash pile to acquire more companies – not just other shows, but also potentially "services" – which they did not define.
You Don't Have to Be A Mind Reader to Know This
One thing is for certain, you don't have to be a mind reader to see that Interim CEO Brian Field is strongly focused – above all else – on a return to live events. At least three separate times during the presentation to analysts, Field mentioned examples from around the globe of shows beginning to be restaged. He also reiterated how the company is conducting constant surveys with their show customers who are telling Emerald they need to return to live events, which he says are much more effective than virtual ones.
And, as I previously mentioned, he spoke at length about the 36% increase in attendance registrations for the IGES show. But with COVID rearing its ugly head again in a new wave of infections and deaths in the U.S., that day may be further down the road than he'd like.
Even so, Field twice talked about the "green shoots" he's seeing of live events beginning to reemerge.
Wall Street's Reaction to Emerald's Third Quarter?
By the way, when the analysts' presentation turned to the question and answer session, I was surprised to see only one analyst had any questions. That is a first, typically three to five analysts have questions about Emerald's results. Not sure what that means, but I think it means something.
And just how did Wall Street react to Emerald's third quarter results? On the very next trading day after Emerald released their results – a day when the Dow shot up an impressive 423 points – EEX stock value slid nearly 8% to close at $2.54 per share. And as I write this on the following day (Wednesday), Emerald's stock is down another 1.6% in mid-day trading, even though the Dow is up another 693 points.
Learn more about Emerald and its many shows at: www.emeraldx.com.