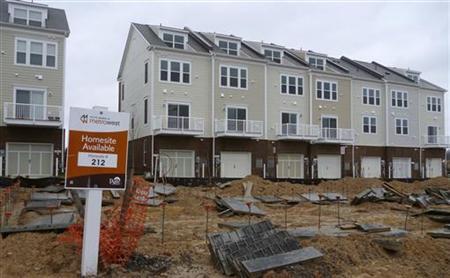 The U.S. Commerce Department released new data this week on housing starts for December 2018. Overall residential construction dropped to 1.08 million units on a seasonally adjusted annual rate or 11.2% lower than the November rate of 1.2 million units. This is the lowest rate of residential construction since September 2016.
See more on this key economic indicator…
Sure to be seen as yet another sign of economic slowdown, this rate solidifies a solid decline in the rate of residential construction that began in May 2018. According to the New York Times, the drop in the rate of construction may be an indicator that home builders are anticipating a slowdown in new home sales and are adjusting inventory by building fewer homes.
Single-family housing starts declined as well, dropping 6.7% to 758,000 units as compared to November's rate of 812,000. I consider single-family residential construction to be a leading indicator for the custom integration industry. The overall number also includes multi-family housing units, such as apartments and condos.
Lowest Level of Construction Since September 2016
The overall starts rate of 1.08 million units is the lowest level of residential construction since September 2016, when 1.06 million units were started. The single-family rate of 758,000 units is the lowest rate of single-family homes started since August 2016 when 719,000 units were started.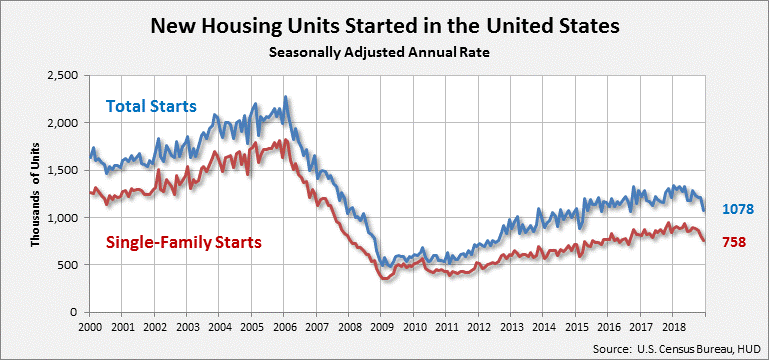 On a regional basis, every region declined other than the Northeast, which was flat as compared to November at 107,000 units. The South region declined 6.0%…the Midwest dropped fully 13.2%…and the biggest loser was the West which plummeted by 26.3%.
Overall Permits 'Eked' Out a Small Gain
The leading indicator of the future of housing construction that many economists watch is the number of building permits issued. For December, there were 1,326,000 permits issued, eking out a small 0.3% increase above the revised rate of 1,322,000 in November – and 0.5% over the December 2017 rate of 1,320,000. However, single-family permit authorizations fell 2.2% from 848,000 in November to 829,000 in December.
Housing has struggled in 2018. First, rising mortgage rates began to scare potential home buyers away to await more favorable timing. But at the same time, housing prices began to rise, adding to buyer angst and serving to reduce home affordability. And while mortgage rates have since turned around and began to decline again…housing prices – so far – are holding and the market still seems troubled.