In the summer of 2019, just months before the onset of COVID-19, Crestron Electronics, Inc. (Crestron) invited me to tour several of their facilities, including the lab at the heart of almost everything they do…the Research Center. It was beyond impressive, and I've been in some really impressive labs in my career. At the time, I said it was "like Disneyland for geeks." That includes geeks like me!
Now, in honor of the company's founder, Crestron has renamed the facility the George Feldstein Technology Center. This is a fitting tribute to the man who spent his days there constantly tinkering with new products, product concepts, and technology.
See more on this Crestron announcement
In a ceremony held last week with employees, company CEO Dan Feldstein and COO Dan Brady both spoke at length about the remarkable influence of George Feldstein, who 50 years ago not only built a company but contributed greatly to building an industry. Feldstein, who passed away in November 2014, was an engineer who was passionate about innovation and technology – and was a continual driving force behind a long string of incredible Crestron products for commercial and residential installations.
Home to Hundreds of Engineers
The Research Center at 22 Link Drive, which is now the George Feldstein Technology Center, is home to hundreds of engineers in a massive space filled with state-of-the-art equipment – some they had to invent themselves as no commercially available version existed – where literally thousands of products have been created (they average 300 new products a year) that thrust Crestron to the forefront of the cutting edge of innovation in the U.S. and around the world. In a prepared statement, the company said that Feldstein's "legacy of innovation and curiosity are key pillars that continue to drive the company today, especially among the engineering teams that will call the George Feldstein Technology Center home."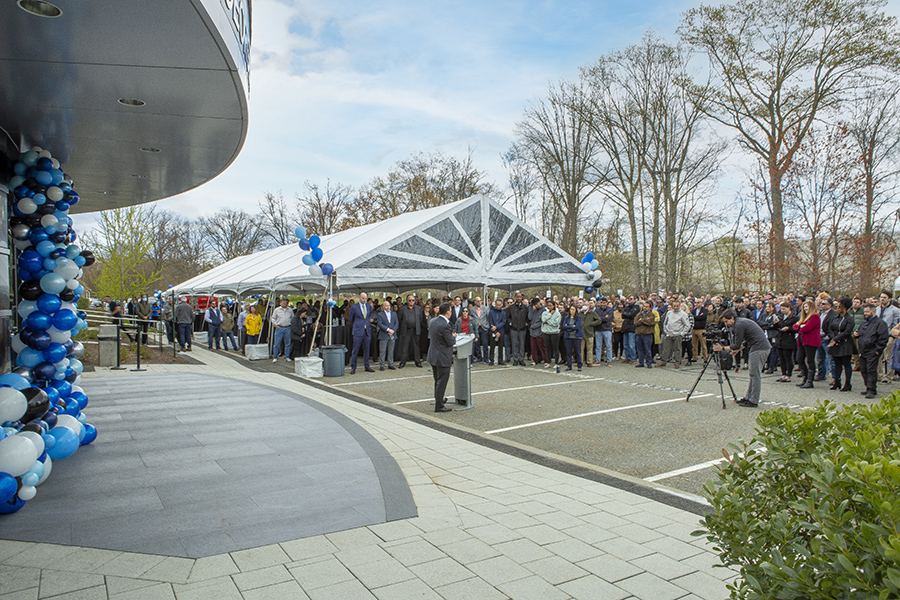 The George Feldstein Technology Center enables an incubation of ideas and collaboration amongst our engineers that flows directly to the benefit of our customers. Within this facility, the character of our company is alive with teams dedicated to adapting to the problems of today and creating new technology solutions that make a difference in the lives of our customers.

Dan Feldstein, President and CEO of Crestron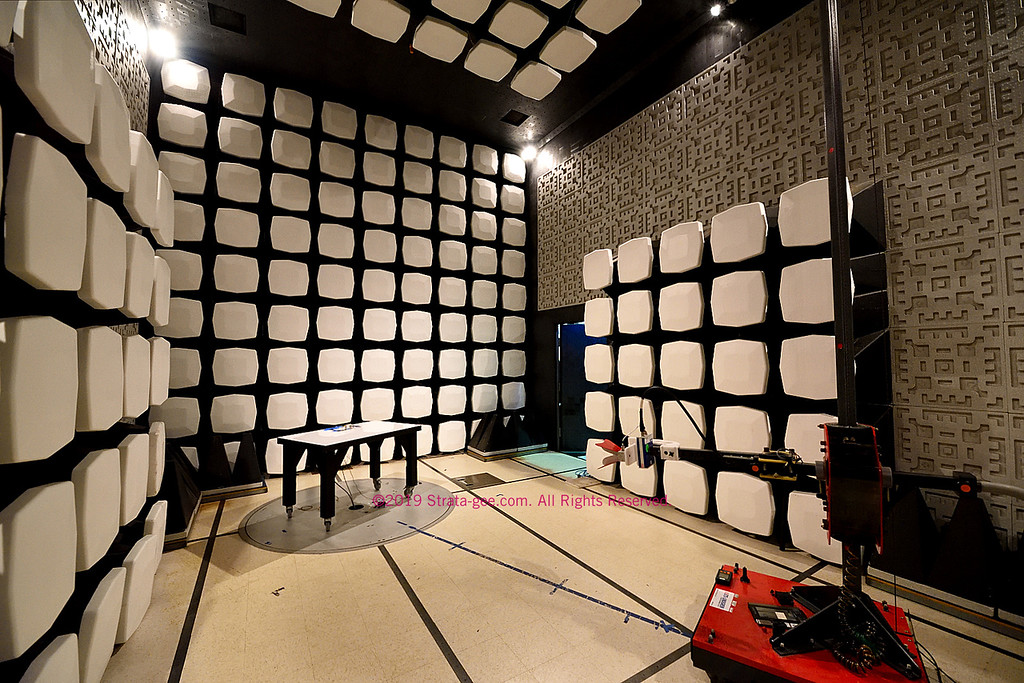 As I toured the Center, I was extremely impressed by the copious amounts of expensive testing gear, variable workspaces, and custom jigs and setups to test out large-scale sophisticated systems, available to the engineers working there. If you want to see more for yourself, including how the facade of the building previously looked, check out my post Inside Crestron's Amazing Research Center. You can clearly see a company committed to designing, manufacturing, and testing some of the best gear in the business.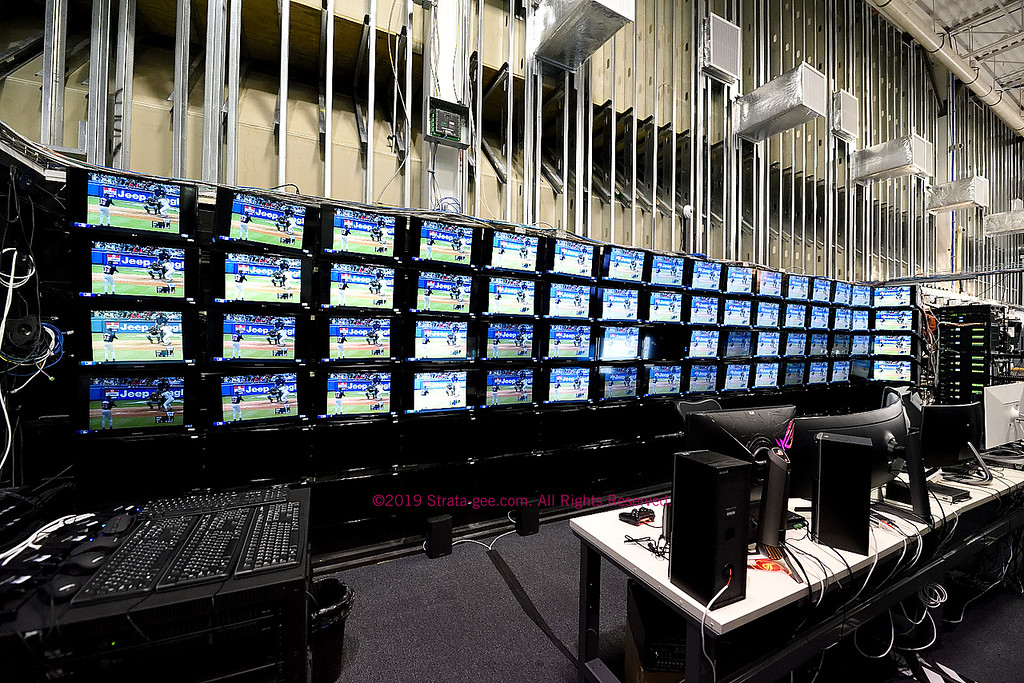 And it's all thanks to the ingenuity and drive of George Feldstein…
Visit my post which features several photos from inside the then Research Center here…
I also have a slide show with even more photos of my visit at this link which you can see at the link below.
>>Click to see a slide show of all of my photos from Crestron's Research Center<<
See more on Crestron at: crestron.com.