By most measures, Control4 had an excellent quarter and a record year in Fiscal 2018. Revenues and income were up for the quarter and the company noted that 2018 was another record year in financial performance with both revenues and profits increasing nicely.
But during an investor call, CEO Martin Plaehn warned that they are experiencing new headwinds that are slowing growth. And on the day after the fiscal results were announced, Control4's stock got hit hard, dropping at one point more than 18% and closing down about 17%.
See what's going on at Control4…
Heading into ISE, taking place this week in Amsterdam, Control4 has surprised the market with several announcements, all of which sound really positive. In multiple separate press releases the company announced that they:
had record results for the last fiscal year
have acquired NEEO (a smart home remote control company out of Switzerland that previously sold products direct to consumer. Control4 paid $11 million in cash, assumed $4.6 million in debt, and granted $1.5 million in equity to key NEEO employees)
are expanding their international business in New Zealand, Ireland, and Switzerland
Yet, for all this good news, the company's stock dropped like a rock…suggesting Wall Street took a dim view of all of this good news. Was there something in those results that I missed? Or did the CEO's comments about slowing growth cause a quick freeze on analysts' enthusiasm for the stock?
Actually, it appears that the reason that Control4's stock took a nosedive the following trading session is due to the fact that their Q4 results may have been good…but they were not as good as Wall Street had anticipated.
Specifically, Control4 reported Q4 net revenues of $72.5 million. This was 6% higher than last year's Q4 revenues of $68.1 million. BUT, it was less than the $73.1 million that analysts had expected, according to a report by the Motley Fool. As the old commercial goes, it's not nice to fool mother nature…or Wall Street either.
This appears to be the big motivator in the decline of their stock, despite a report of improvements in almost every measure. Quarterly net income (non-GAAP) of $30.5 million was up a walloping 416% over last years non-GAAP quarterly net income of $5.9 million. Geeezzzeeee…that's HUGE.
Wait a minute…turns out that dramatic increase in net profits was the result of a one-time non-cash tax benefit of $23.4 million. Take that extraordinary item out of the equation and you get a more reasonable – but still strong – net profit increase of 20.3%, coming in at $7.1 million.
For the fiscal year, the company reported revenues of $272.5 million, or 12% more than the $244.2 million generated the previous year. Net income for the year came in at $43.8 million, another big increase over the $15.5 million the previous year. Remember that one-time gain…
The company added dealers (now 4,881 versus 4,489 last year), sold more controllers (31,010 versus 30,083 last year), generated more cash…and remains debt free.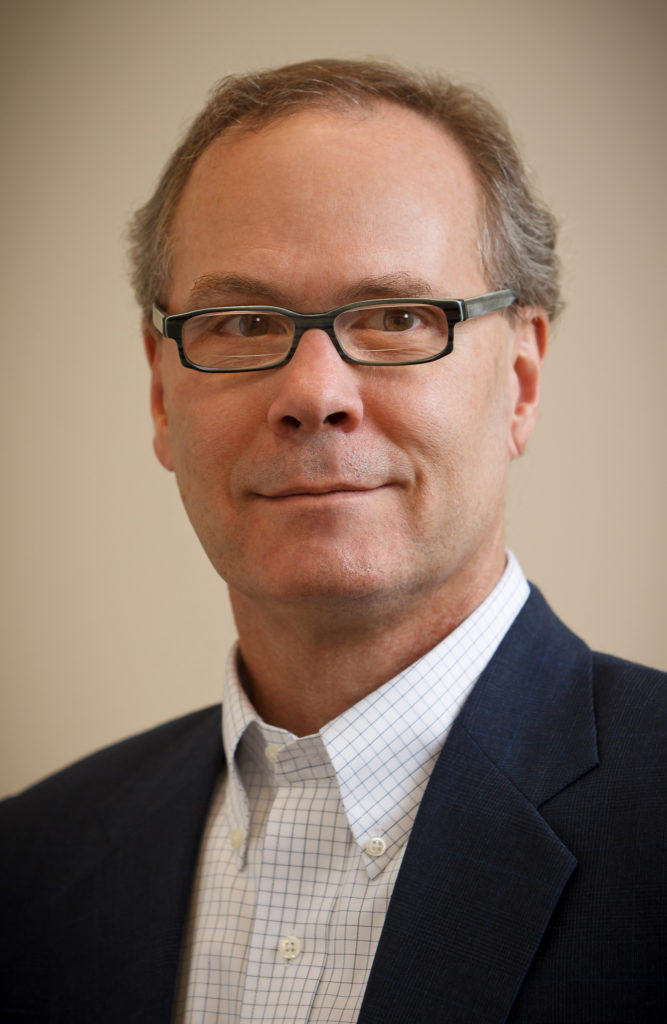 "We expanded and strengthened our foundation. We released new products spanning the domains of intelligent networking, smart lighting, high-resolution multi-room audio, video intercom & communications, and 4-megapixel security cameras."

Martin Plaehn, CEO, Control4

Plaehn wow'd analysts with a blizzard of numbers – systems installations, operating system upgrades, 4Sight subscribers, etc. I'm not sure how impressed these analysts are – they typically work in pretty big numbers so it can be hard for anyone in our relatively smaller, specialty industry to impress them – but it certainly sounded impressive to me.
Then the CEO mentioned new stats on their "Production Builder Program." Plaehn said that Control4 has signed up 32 production builders with another 20 builders applications pending. These builders are all in North America, so shortly, there will be more than 50 production home builders building home tracts which will be "standardizing on Control4 as their smart home automation system for the houses they will build in 2019 and 2020."
The company's Certified Showroom program, which I have previously reported on here – with another story here – is continuing to expand as well. When it originally launched in May 2018, there were approximately 140 certified showrooms. That number has expanded to 199 currently and Plaehn says they have more than 30 more applications from dealers seeking to join the program. They expect to have fully certified these additional dealers during the first half of 2019.
Then, He Said This
"During the second half of 2018, our year-over-year revenue growth rate slowed. Our revenues resulted within, but towards the low end, of our guidance range. We believe these headwinds are attributable to a combination of factors, including: general economic conditions, related pressures facing our dealers, and time impact relative to our product development cycles."
Plaehn went on to say that they have seen a slowing of new housing and MDU projects in many metros. He pointed to political polarization and increased tensions – in and between the UK and the EU – and between the U.S. and China. And most recently, he noted, we are seeing extreme volatility on Wall Street.
All these factors, Plaehn said, combine to hurt consumer confidence and "homeowner decision-making regarding meaningful purchases involving design, installation and customization."
No worries – "We do benefit from a broader secular trend of the irreversible adoption of technology within our homes." He goes on to assure analysts that Control4 can – and has in the past – been expert at riding out market storms…able to "profitably grow through periods of uncertainty."
Plaehn did not explain just exactly what their special magic sauce is that allows Control4 to singularly ride out economic storms where others cannot. However he did admit, "While we are not immune from the factors impacting our channel, we are taking proactive steps both to broaden our dealer channel and to empower our dealers to be more efficient and more productive."
Control4, he says, is taking steps to help their dealers refocus on retrofit opportunities in the wake of the slowdown in construction of new homes and MDUs that they expect to continue. In an answer to an analyst's question on the matter, Plaehn said, "There are things that we can do that I mentioned in my prepared remarks today, such as start really focusing on communications with our dealers to have them put more emphasis behind existing homes and existing houses for retrofit installations so that they can buttress their new construction business… So I do believe that we have strong influence on our ability to navigate."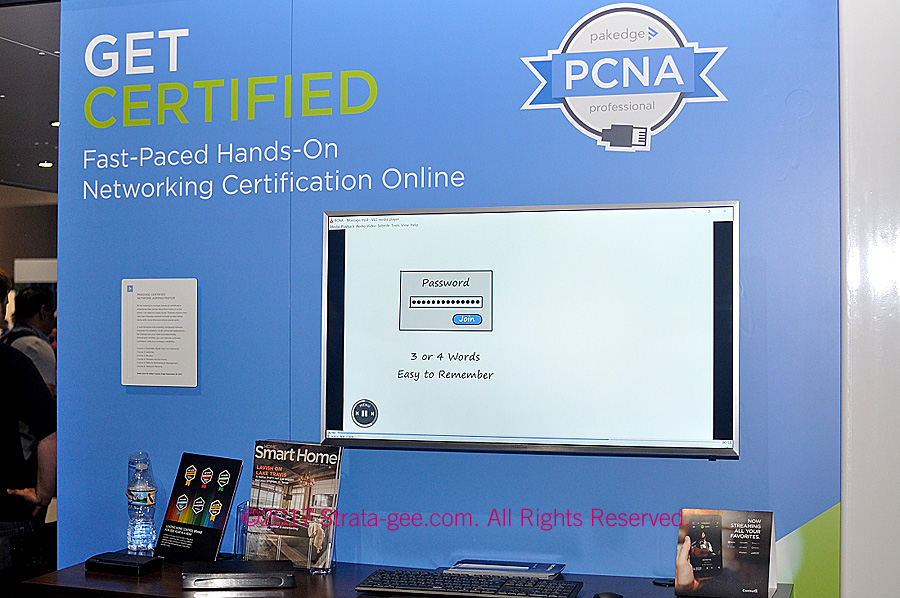 To me, this seems a little overstated. Certainly, Control4 can suggest to their dealers that they look at shifting more of their business to retrofit projects. I would say just about all of their dealers are already doing retrofit projects today. But it seems to me unlikely that, just because Control4 directs it, that dealers can just automatically shift to doing more retrofit projects. Most of the larger integrators that I know generally will decide how to run their business on their own…not based on what a vendor tells them to do.
Maybe that's just this old ex-retailer getting his back up at the thought of a manufacturer guaranteeing Wall Street that they have the power to direct their dealers' business. And maybe he didn't mean it the way it came out. But I think dealers don't need Control4 to tell them what to do – most of today's dealers are survivors of the last recession…they can figure it out on their own.
In the meantime, Control4 clearly continues to grow their business with new acquisitions – 7 since they went public in 2013 according to Plaehn. And that aggressive growth strategy likely means more new products and more new innovation.
And innovation is always a good thing…