BREAKING NEWS


Control4 announced today that it has acquired remote system monitoring and management pioneer Ihiji of Austin, TX. The terms of the transaction were not disclosed. The deal sends a strong signal of the growing importance of remote installation monitoring and management systems for integrators moving forward.
See more on this new acquisition by Control4…
Control4 starts the new year with a new acquisition that is strategically harmonized with its own initiative in remote system management in the form of its BakPak line. By adding Ihiji to its portfolio, the company not only opens the door to do business with existing Ihiji integrators, but Ihiji technology will be merged with, and perhaps drive more extended development of, technology the company has developed for BakPak.
In its announcement, Control4 notes that: "By combining two industry-leading network and device management solutions – BakPak from Control4 and Invision from Ihiji – into one unified service platform, Control4 will provide thousands of professional integrators with powerful device monitoring and management capability to efficiently and proactively support their connected-home customers."
Deal Done in December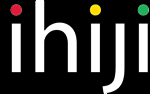 The company further revealed that the deal being announced today actually took place on December 22, 2017, when Control4 acquired the intellectual property, development and support teams, as well as any inventory, from Ihiji.
"Connected home opportunities are emerging globally, and their individual performance, reliability, and resilience are foundational to all successful installations," said Control4 CEO Martin Plaehn in a prepared statement. "By combining Control4's BakPak, with its strong network management capabilities, and Ihiji's Invision, with its industry-leading device monitoring and management capabilities, Control4 can provide a set of unified cloud-based services to our dealers to securely and efficiently monitor end-customer systems."
Hitting the ground running, Control4 says it is already utilizing the combined resources and teams to develop a "unified cloud-based platform which will be made available in phases to all Control4 and Ihiji dealers and their end-customers later in the year."
Creating a Universal Platform
Noting that Ihiji's technology already works with a broad swath of industry brands – including Araknis, Belkin, Brocade, Cisco, Crestron, Dell, Denon, D-Link, Integra, Luxul, Marantz, Netgear, Onkyo, Pakedge, Panamax, Russound, Savant, Sky, Sony, SurgeX, Synaccess, Yamaha, and others – Control4 says it will provide integrators with one unified platform for total control of more than 2,000 third-party products with complete network-level visibility and manageability.
"Ihiji and Control4 share the conviction that network and device management capabilities are pivotal to every professional integrator in order to best serve their connected home customers," Stuart Rench, Ihiji CEO said in the same prepared statement. ""By providing all dealers with the ability to monitor and manage thousands of devices, we are enabling them to detect and remediate issues remotely – often before a customer is aware there is even a problem. By combining with Control4, we can accelerate our plans to deliver more robust capabilities to further drive dealers' success and end-customer satisfaction."
Offspring of This Match Launches Today
As part of this acquisition, Control4 also announced that, starting today, it will begin selling the "previously named" Ihiji APP-750 network appliance under its new designation, the Pakedge NX-1. The company will sell the NX-1 for $650 MSRP. The company also announced it will eliminate all subscription fees associated with the Ihiji Invision management service, sure to spark some joy among current Ihiji customers.
Control4 says it will continue to support Ihiji's Invision product even as the line evolves to a new universal platform the company expects to launch later this year. All current Ihiji customers "are encouraged to continue utilizing and installing Invision in new installations."
No Material Impact on Revenues or Costs
Interestingly, Control4 notes that this acquisition "is not expected to contribute material direct revenue in 2018. The company further adds that "direct operating costs associated with the Ihiji acquisition, "consisting primarily of personnel related expenses for development and support employees," will not be incremental to its forecasted 2018 financial plan."
We're not quite sure just what this indicates, but it suggest to us that the decision to acquire Ihiji was a technology acquisition, rather than a revenue/profit play.
To learn more about Ihiji, visit: www.ihiji.com. For more information on Control4, see: www.control4.com.