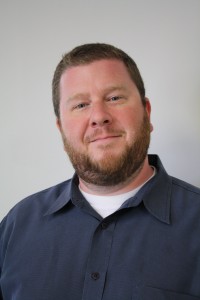 New industry player, 3vNet – formerly known as Colorado vNet – announced today that it has selected a Director of Sales. According to the company, Matt Curtin is the company's new Director of U.S. Sales, effective immediately, and will take over directing the sales activities of the company's independent sales representatives.
While to many it appears that 3vNet is simply a continuation of the old Colorado vNet – in fact, it is a whole new company as CEO Mike Anderson purchased it from previous owner Russound. That being the case, Anderson is tasked with dealing with staffing issues – although, he did inherit some employees from the previous company. But since Anderson himself was the sales manager for Colorado vNet (as well as Russound), a new sales manager was likely on the top of his list of staffing priorities.


Surprise, surprise…
Curtin joins 3vNet from – surprise – Russound, where he had worked since joining the company in 2008. Also, the company says that Curtin had worked in the past for retailer Tweeter. At Russound, Curtin had been employed in several roles including training, customer support…and most recently, Director of Sales Operations.

In June, we interviewed Anderson about the challenges and opportunities facing the new company. At that time, his most immediate priority was to set up their new headquarters facility in Orlando, FL…and begin moving essential staff and services there. This is their first major announcement since our report appeared.
"Matt has a great passion for the consumer electronics industry and is highly respected by integrators for his knowledge and understanding of their businesses," Anderson said in a prepared statement. "He is [a] valuable addition to 3vNet and is an integral part of the company's future growth and development."
More in store…
We hear that 3vNet is working on several exciting new products and will stay vigilant as we follow their progress. It is a tough time to start a new business, but Anderson impressed us with his creativity and enthusiasm.And many reps, dealers, and distributors told us that they believe that there is room in the automation market segment for another innovative player.
Stay tuned…
For more information on 3vNet, see: www.3vnetco.com.
RELATED STORIES
Third Time's the Charm? Colorado vNet – Now 3vNet – Certainly Hopes So
Ciornei Makes a Triumphant to Russound
With a Final Heave Ho, Russound Sells Off Colorado vNet
Russound Pulls the Plug on Colorado vNet; Colorado Town Council Plans Lawsuit
Russound Hopes to Beat the Odds with Acquisition of Colorado vNet; But Some Question Deal