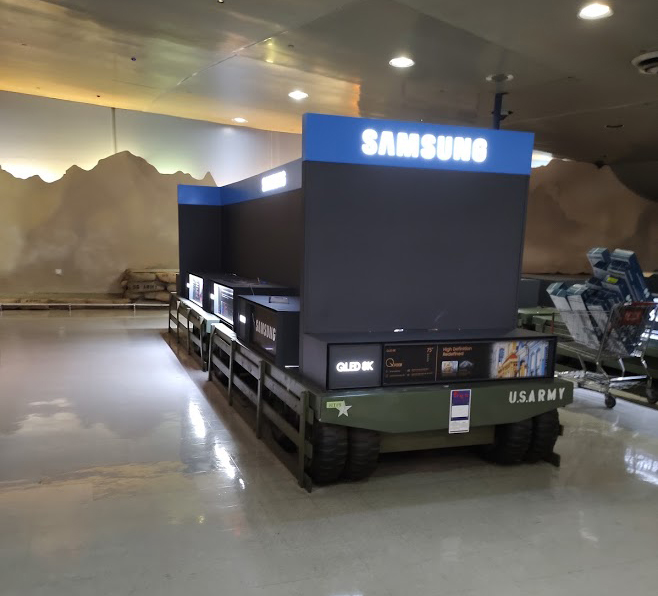 By now you most likely have heard that Fry's Electronics, a large electronics retail chain that featured big-format store footprints and often dramatic designs in a variety of wacky themes, has officially closed their doors. Since almost all of their stores were west of the Mississippi River – 31 in total across nine states at its high water mark – most of those bemoaning this loss are westerners…especially Californians.
But the fact is this is hardly surprising news as Fry's has been basically a zombie for at least two years now.
See more on the zombie Fry's closing…
At their peak, Sunnyvale, CA-based Fry's was viewed as a formidable player in the big box consumer electronics retail game. Their significant buzz often surrounded their quirkiness. One of the most interesting things that caused a lot of Silicon Valley tech engineering types to frequent the chain is that they sold raw computer parts, sort of like a Radio Shack for computer builders.
The company was also known for lots…and lots…and lots of stuff on display – taking advantage of their big box real estate. When Tandy's Incredible Universe chain went out of business, Fry's actually bought a few of their locations. Incredible Universe had the largest format stores in the biz, so Fry's stores got even larger – at least in a few locations.
A Complicated, and At Times Abusive, Customer Relationship
Fry's had a complicated relationship with their customers. They loved the "fun" stores with their theme-park design, the cool collection of stuff not normally found at other electronics stores, the often insanely low prices (they were know for crazy Black Friday promotions), and that it was just an overall cool place to shop.
But…there was a dark side. Customer service was not always friendly, returning items could often be challenging. The company had lots and lots of consumer complaints. But still, to some fans, it was a part of the mystique…sort of like we have here on the East Coast – where the waitresses in a New York diner look at you impatiently and blurt out…"YEAH?!?!…Whaddya want?!?!" It's just a part of the experience.
Supplier Relationships Could be Dysfunctional Too
For manufacturers as well, working relationships could often feel quite dysfunctional. Many brands told me you could not trust the company to honor its commitments.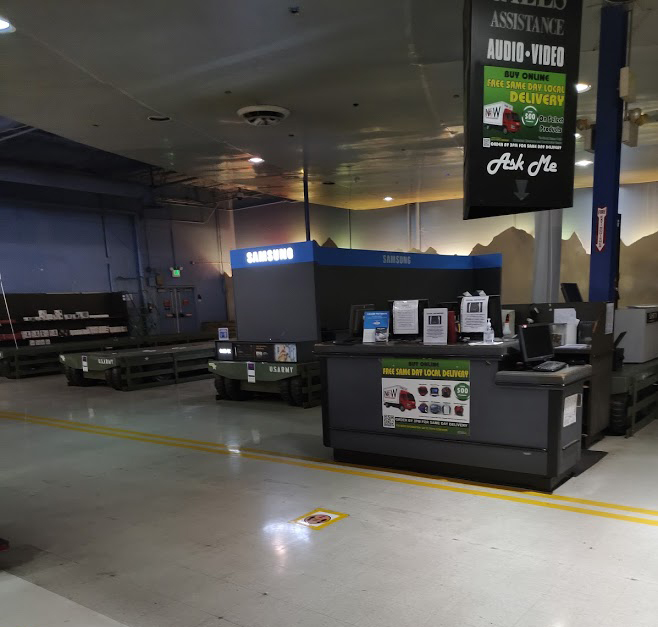 I first became aware of them many, many years ago when, as VP of Onkyo, Fry's asked for a meeting as they were interested in adding the line. After a couple of meetings, we went our separate ways. Let me just say, a meeting with Randy Fry – one of the company co-founders – was really quite a memorable experience.
Entering Their Zombie Phase
For the last two years, it has become overtly obvious that the company was in serious trouble. Clearly, they were entering some type of zombie phase…still there, but they didn't look quite right.
In late 2019, I heard from industry guru Mike Heiss, that he had been to a couple of their stores and there was very little inventory – wide swaths of shelves were literally bare. Their famous pegboards where computer parts hang, were spaced out to make a little inventory fill a big space. Large spaces of shelving and floor space consisted of boxes where products were once displayed.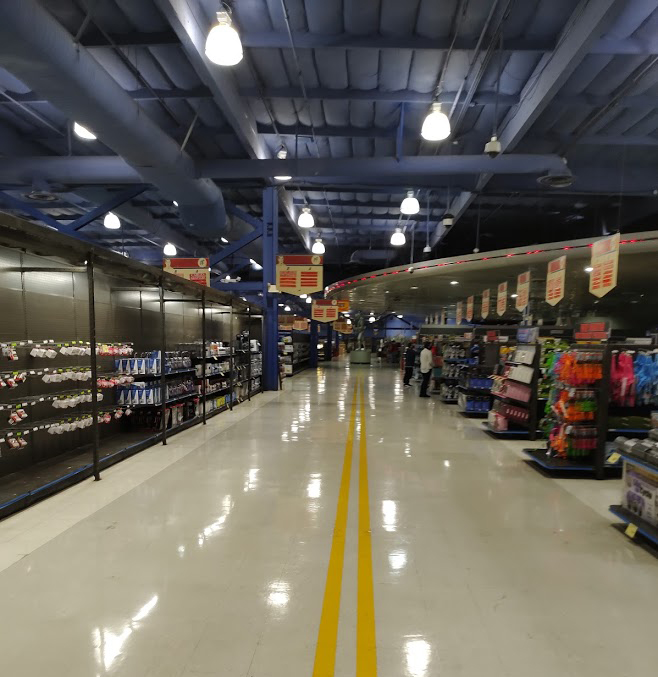 Major Brands Stopped Selling Fry's
Mike wondered if I had heard anything about what was going on there. At that time, I hadn't heard anything so I reached out to a wide cross-section of my industry contacts to try and get some idea of what was going on.
I did not find a single major brand manufacturer that was still selling Fry's directly.
The rumor was, Fry's couldn't pay their bills. And from what I saw in the photos Mike sent me, as well as many others on the internet, that rumor was looking pretty accurate.
Offering Products on Consignment
Then the company announced that it was going to a begin offering products on a consignment basis – most likely another overt sign that they no longer had any usable credit lines with suppliers to acquire products the normal way. In a consignment arrangement, the retailer takes physical custody of the products while the supplier retains full legal ownership of the product up to the point when it is sold to an end-user.
But major brands hesitated to engage in such an arrangement. As a result, Fry's was forced to fill the shelves with whomever would ship them – typically a whole roster of unknown products from China with unrecognized brand names.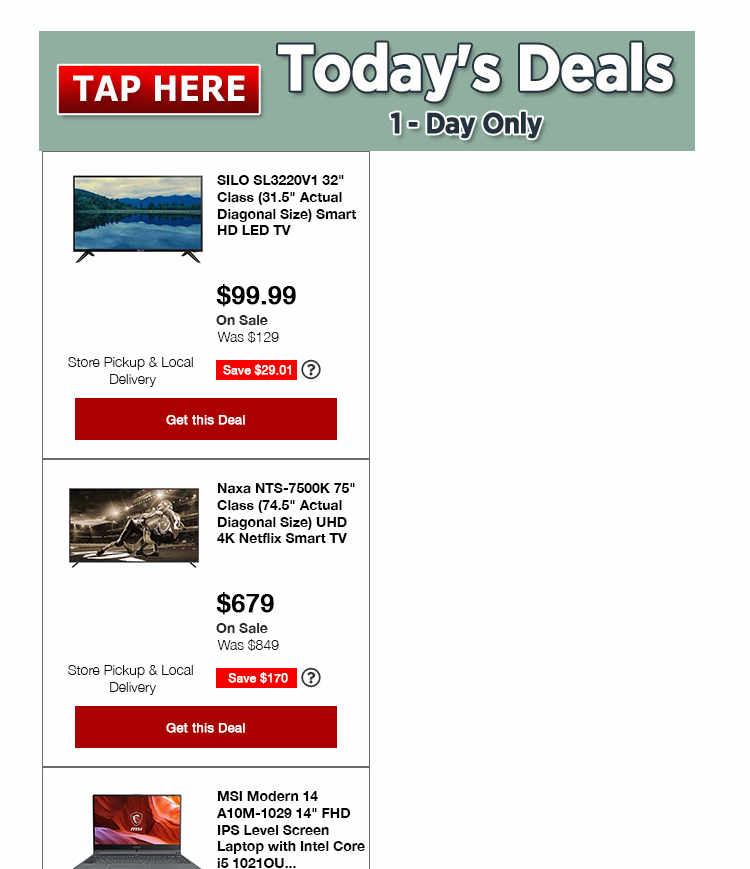 Too Little…Too Late
Although Fry's ultimately set up an ecommerce website, it was too little, too late. Their rudimentary design did not reflect the fun shopping experience of their stores and soon, more and more customers began drifting elsewhere.
Comes 2020 and we get COVID – a challenge for any retailer. It was just the final nail in Fry's coffin. Floor traffic…already thin…disappeared. Salespeople began leaving the company who was then left with untrained replacements which just drove the death spiral further.
So yesterday's announcement was absolutely the forgone conclusion to a company's whose time had passed.
What's left of Fry's can be found here: frys.com.