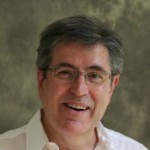 <May 16, 2012> Russound announced today that it has retained the OAC Group to work with the company on a variety of product and marketing projects. The announcement follows the company's recent divestiture of Colorado vNet – selling it to Russound's former Vice President of Sales Mike Anderson. But the development is most notable for what it appears to represent – the triumphant return of Oscar Ciornei to Russound.
Ciornei is a long time industry executive who first worked at Russound as its Chief Operating Officer during the time period of 1996-2002. Influential in the development process of  many of the products Russound rolled out during this formative period of its history, Ciornei was also a very visible leader of the company's operations at the time.
When Ciornei left Russound in 2002, there were some rumblings of problems between Ciornei and the company's at-times mercurial owner Maureen Baldwin. Ciornei left the company – some would say under dubious circumstances –  and formed his consulting company, OAC Group.
Shortly after that time, Ciornei took over as President of Atlantic Technology. After a relatively short stint of less than two years, Ciornei left Atlantic, returning to consulting.
In 2007 Ciornei joined Qsonix, a digital media technology licensing company, as CEO. This was followed by a position at Soundcast Systems, which his LinkedIn profile shows as still current.
This announcement by Russound marks the return of Ciornei to a company that has seemed to be a bit adrift for the last few years. And given the rather unsettled situation surrounding his past departure from Russound – it would appear that this reintroduction could be a sort of mending of a past rift.
"We're very pleased to be working with Russound," Ciornei told us in a telephone interview. "And in our discussions with them, it's clear that they have a good understanding of the challenges ahead."
When we mentioned to Ciornei that Russound has been rumored to have been struggling over the last two years or so, he didn't disagree with us. "They had gotten involved with automation and control," areas that were far from the roots of the company's past success.
Now, Ciornei says: "We're going back to basics. With music downloading and streaming services like Pandora and Spotify, people are listening to music differently these days. This puts us back to our roots because you need a good amp and good speakers to really enjoy these services."
When we asked for more details on the plans for a new Russound line, Ciornei deferred.
"It's still very early in the process," Ciornei told us. "We have some ideas about what needs to be done, but my team is still looking at the company and assessing its challenges and opportunities."
But there was one thing that Ciornei was certain about: "There is still a large segment of the market looking for a high quality custom installation systems." And this, he maintains, is an area of strength for Russound.
For more information on Russound visit: www.russound.com.
For more details on the OAC Group, visit:n www.theoacgroup.com.