It took a couple of weeks, but Emerald Expositions finally released the attendance figures for CEDIA Expo 2022. According to the exposition company, the attendance of nearly 12,000 "exceeded expectations" – their expectations apparently. But there is no question that it certainly blew away the attendance of just 1,400 folks who visited CEDIA Expo 2021.
See more on CEDIA Expo 2022 attendance
According to Emerald, 15,497 folks registered to attend the CEDIA Expo 2022 in Dallas from September 29 – October 1, 2022. Of that total number of registrations, 11,946 attendees actually showed up to participate in the event. Emerald says that this is the "verified attendance." I've reached out to Emerald to find out how they verify their attendance figures.
It was a great show and you could tell people were happy to be able to once again participate in "normal" activities, like attending an important trade event, post-COVID. This was a triumphant return after the embarrassing try in 2021 – and of course, no event in 2020.
A Good Number of Attendees, If a Little Below My Guesstimate
However, it is below my guesstimate that I made prior to the Expo, after engaging in a little sleuthing back in September in the weeks leading up to the event. If you didn't see that, I was able to uncover some non-public data that lead me to estimate the attendance would be between 14,000 – 16,000.
Oh well, call me an optimist.
The typical pre-COVID CEDIA Expo drew about 20,000 integrators, exhibitors, and association industry professionals. The record was all the way back in 2006 when nearly 30,000 showed up. That high watermark has never reappeared, but 20,000 is a respectable level. And I'd say, for this first post-COVID event, 11,946 is not too shabby.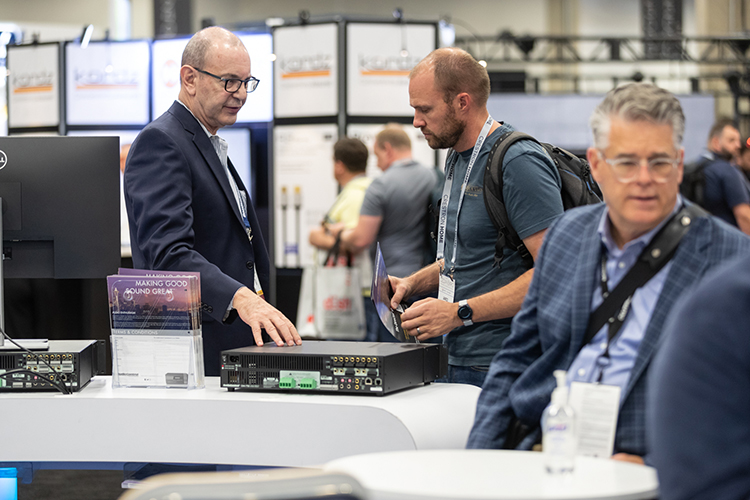 An Impressive Return to In-Person Events
CEDIA Expo 2022 was an impressive return to in-person events for the custom systems integration channel. The strong turnout of attendees to this year's show exceeded expectations and we performed much better than most industry events held this year in terms of working back to pre-pandemic numbers. Over 40% of attendees were first-time attendees, demonstrating our continued commitment to connecting exhibitors with new customers. Attendees were serious about business and were fully engaged with our exhibitors. There was an energy and buzz of excitement clearly evident on the show floor. We can't wait for CEDIA Expo 2023 in Denver, Colorado!

Jason McGraw, Emerald's Group Vice President for CEDIA Expo and KBIS
In walking the halls where classes were taking place, classrooms were reasonably populated with students and serious learning was indeed taking place.
Were Attendees Engaged? Look No Further Than the CEDIA Advocacy Town Hall
I remain impressed with the attendance at the CEDIA Advocacy Town Hall, where something like 300 attendees showed up to learn about CEDIA's political activities carried out around the country on behalf of integrators. Not only did these folks show up, but they were also quite attentive to the presentation – which is really something at 7:30 am!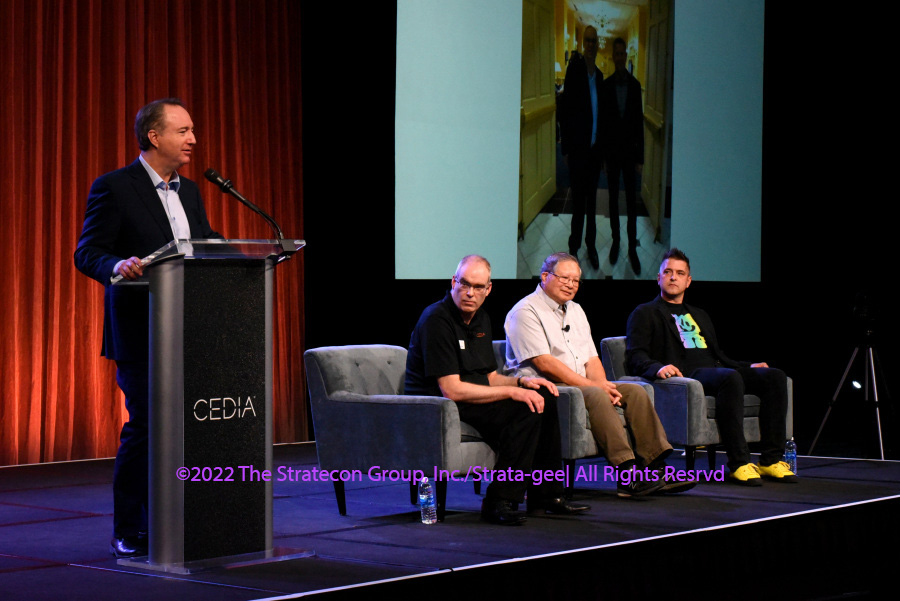 Next year, CEDIA Expo moves back to Denver, Colorado – a favorite location for many integrators. Not only that but it will be held earlier than this year – running from September 6 – September 9, 2023.
Learn more about CEDIA Expo by visiting cediaexpo.com.