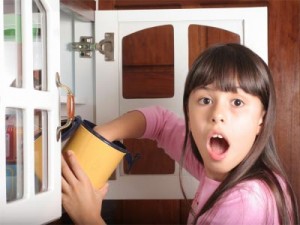 Samsung Electronics Co., one of the fastest growing and most popular electronics brands in the world, is the subject of an investigation by the Taiwan Fair Trade Commission that is acting on tips it received that the company's marketing department has allegedly been placing, or contracting for, fake reviews on the web. These reviews, which were said to be positive on Samsung products and negative on Samsung competitors, were not visibly identified as paid or sponsored reviews.
See what Samsung meant when it said this was a simple case of "insufficient understanding"…
Samsung, while widely diversified in the amount of products they offer, has been focused on growing their market share of smartphones, a category once dominated by Apple, Inc. with significant additional share going to Nokia. Another fast rising up-and-comer, Taiwan's HTC Corp., has recently struggled to maintain its growth and launched a new phone, the HTC One, just last month.
Thanks to creative design and aggressive marketing, Samsung has continued to grow its market share…blowing by the other competitors. However, competition is strong in the smartphone game – and marketers will do just about anything to further the cause of their company. Like HTC, Samsung announced the launch of their highly anticipated Galaxy S4 just last month – ratcheting up the competition even more.
Suspicious reviews from anonymous 'consumers'…
Earlier this month, Taiwan's Fair Trade Commission received complaints that a rash of product reviews have appeared, supposedly posted by anonymous consumers, that were positive for Samsung smartphones and negative for any Samsung competitor smartphone. Apparently enough consumers emerged to complain about what they felt were "suspicious" reviews, that Taiwan's FTC launched the investigation.
In a report by Bloomberg, Sun Lih-Chyun, a commissioner for the Taiwan Fair Trade Commission, confirmed the investigation. Samsung responded with a statement which called the situation "unfortunate."
Sun told Bloomberg that the company has contacted HTC for any information they may have. However, at this point, the commission has not formally spoken with executives at Samsung.
Explanation from Samsung sounds like an admission…
Although Samsung has not specifically admitted or denied the allegations, they did release a statement that is sure to raise eyebrows as it appears to confirm the activities. In the statement, Samsung says that this situation "occurred due to insufficient understanding of these fundamental principles" of honest communications with consumers.
"Samsung Electronics Taiwan has ceased all marketing activities that involve the posting of anonymous comments," Samsung's statement said.
Taiwan's FTC is said to be trying to determine whether Samsung has violated any pertinent laws or regulations regarding false advertising. Likewise, the commission is also attempting to determine if the electronics giant is guilty of defamation.
Serious penalties at stake…
The penalty for false advertising is NT$25 million ($837,000) per incident, commissioner Sun told Bloomberg. But worse than that, if the commission finds that Samsung engaged in defamation, the case could become a criminal prosecution with penalties of up to two years in prison for each incident.
In a separate statement from Samsung competitor HTC, the company said: "We are disappointed that a competitor would resort to misleading consumers to discredit our innovation."