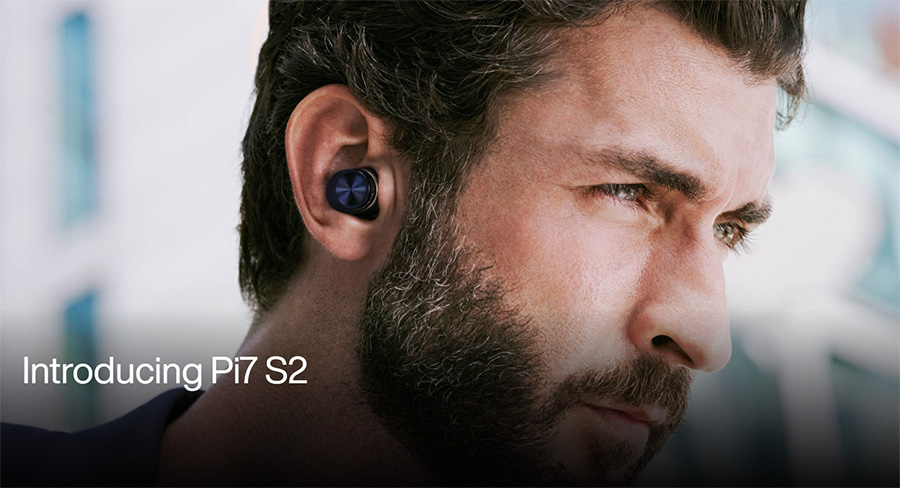 Bowers and Wilkins (B&W) announced this week the availability of upgraded Series 2 versions of two of their popular true wireless in-ear headphones – the Pi7 S2 and the Pi5 S2. In true B&W form, these new models are NOT an example of just the same old wine in a brand-new bottle. Rather, the company has made serious upgrades to the technology, performance, and capabilities compared to the original versions of these headphones making them a great choice for new buyers…and also an attractive upgrade option for owners of the original versions.
Learn all about the new B&W Pi7 S2 and Pi5 S2 headphones
B&W's Pi7 and Pi5 were originally launched in spring 2021, and the company likes to say they redefined the genre. While most wireless headphones are simple convenience products with so-so sound quality, these new models offered a higher level of sonic excellence – as you would expect from B&W – combined with the convenience of a true wireless form factor and high-performance noise-canceling capability.
The new S2 versions of these models replace the originals and bring so much more to the party. While its renowned hi-resolution sound quality continues forward in the S2 versions, they now add upgraded connectivity, earbud battery life, user experience, and even new color options in premium finishes.
Upgraded Connectivity and Battery Life
In the case of connectivity, the company says it has re-engineered the antenna design that increased the Bluetooth range to 75 meters (nearly 250 feet). This feature alone offers users a more stable, higher-quality listening experience.
B&W says the battery life has been extended to five hours of listening time before needing a recharge. Like the original versions, the Pi7 S2 and Pi5 S2 have a quick charge feature that extends battery life another two hours with only a 15-minute charge. Also as before, the charging case for these models offers added battery life, with an additional 16 hours on the Pi7 S2 and 19 hours on the Pi5 S2.
New Colors; Works with Music App
Consumers like options, and the company is making more color options available for these new S2 models. The Pi7 S2 is offered in three color choices: Satin Black, Canvas White, and Midnight Blue. The Pi5 S2 is offered in four versions: Cloud Grey, Storm Grey, Spring Lilac and Sage Green* (available in Spring '23).
These new models are fully supported by the Bowers & Wilkins Music App. The app clearly enhances the experience with super easy set-up, configuration of noise cancellation modes, and wear sensor adjustment. The app also gives users hi-resolution streaming capability directly from their favorite mobile device to their earbuds from services such as Qobuz, TIDAL, and Deezer.
Wireless Audio Retransmission; Control Flexibility
I'm pleased to tell you that the new Pi7 S2 also continues to offer a really neat feature from the original they call Wireless Audio Retransmission. This feature allows users to connect to an external audio source – say an in-flight entertainment system – which then wirelessly retransmits audio from that source to the earbuds via the Smart charging case. This is a really cool idea.
Users have multiple ways to control their experience with both of these new headphone models. On each earbud is a single capacitive button used to perform common functions simply. Also, the system supports either Siri or Google Assistant voice control systems, depending on the device being used. Finally, there are several user adjustments for the earbuds on the Music App for those who like to fine-tune the sound to their taste.
High-Technology to Deliver Hi-Res from Source to Your Ear
The heritage of quality continues in these S2 models. The Pi7 S2 utilizes the Qualcomm aptX Adaptive standard for high-resolution music transmission from compatible services and devices with 24-bit/48kHz wireless transmission between each earbud. The company says the Pi7 S2 is one of the few True Wireless earbuds able to deliver high-resolution audio all the way from your music source to your ears.
This flagship model also features a 9.2mm bespoke Bowers & Wilkins drive unit and a balanced armature high-frequency driver. Each of the total of four drive units in the pair of earbuds is actively driven by its own amplifier.
Adaptive Noise Cancellation for Better Listening Experience
The Pi7 S2 also offers B&W's Adaptive Noise Cancellation technology which automatically monitors, analyzes, and adapts to its surroundings. ANC is enabled by a six-microphone array – three in each earbud – which also offers "crystal-clear sound quality with phone calls," the company says.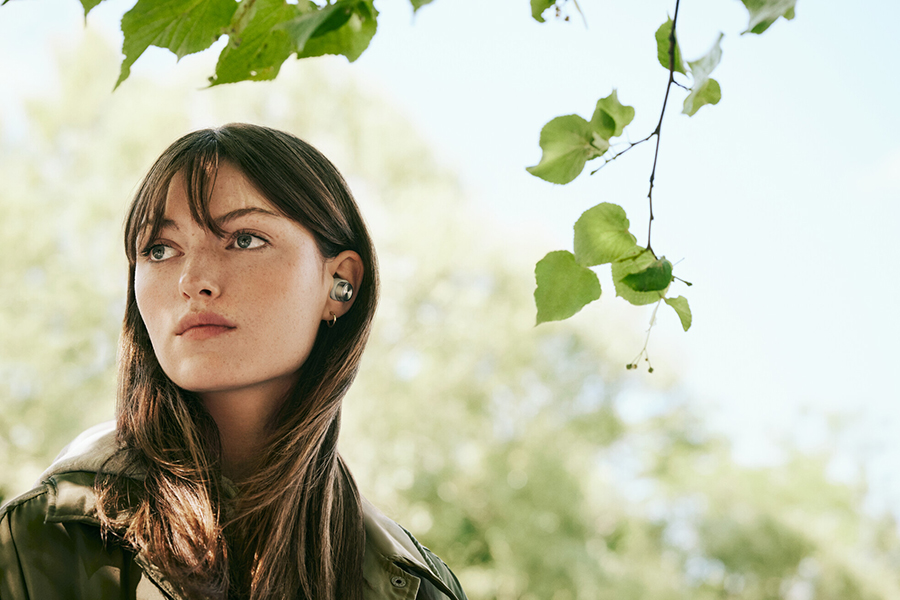 In the case of the Pi5 S2, which the company says is a "class-leading" model, we find True Wireless Sound, with high-quality earbud-to-earbud sync, and a 9.2mm bespoke driver in each earbud. This model offers CD-quality sound and several user-selected noise-canceling modes and an ambient pass-through mode. There are twin microphones built into each earbud for high-quality phone calls.
Pricing and Availability
The all-new Pi7 S2 and Pi5 S2 headphones are available now at bowerswilkins.com and at select retailers. The Pi7 S2 is available in Satin Black, Canvas White, and Midnight Blue at an MSRP of $399. The Pi5 S2 is available in Cloud Grey, Storm Grey, Spring Lilac, and Sage Green* (* in Spring '23) for an MSRP of $299.