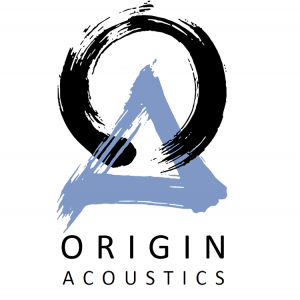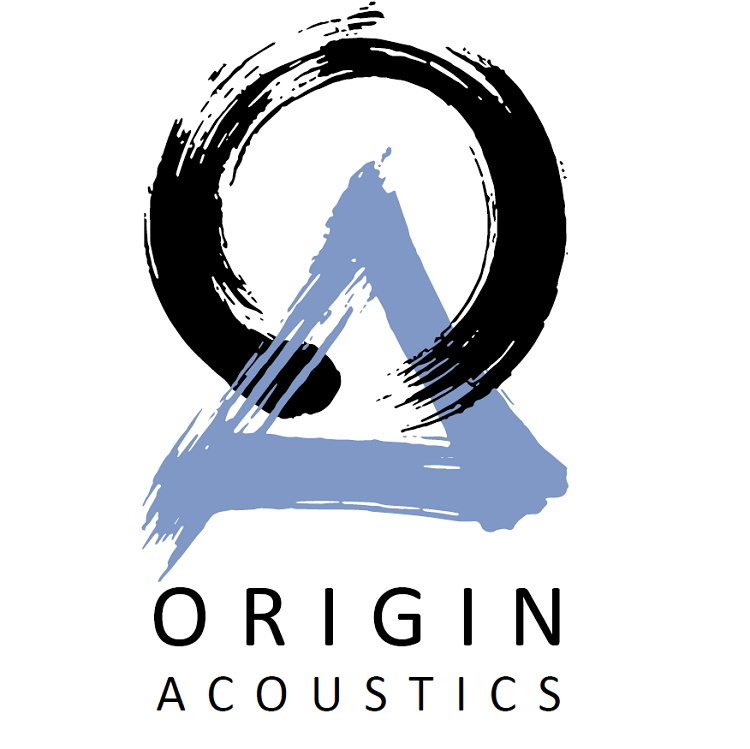 For months now, the industry's poorest kept secret has been the reentry back into the intensely dense atmosphere of the custom integration industry by the colorful and spark-spewing starship Jeremy Burkhardt – one of the original founders of SpeakerCraft, which he left (forced-out our sources tell us – Burkhardt says he "retired") in 2012 in one of the many Nortek reorganizations. At first just a rumor, Burkhardt a few months back began a series of "leaks" about his decision to launch a new company. Speaking mostly one-on-one, off-the-record with various journalists, dealers and reps…the buzz began to build – finally reaching its crescendo on the eve of the 2014 CEDIA Expo.
Just days before Expo, Residential Systems unveiled Burkhardt's new venture , Origin Acoustics, to the world – followed a few days later by press releases to the rest of the media.
As Origin is revealed, does it exceed the pre-launch hype…or is it just bull?…
After his exit from Nortek, Burkhardt basically disappeared from view, although he continued to be active on social media posting pictures from around the world of his snowboarding, scuba diving, and other such exploits. Burkhardt was, apparently, living the good life.
However, over the last year or so, Burkhardt began to express openly his dissatisfaction with Nortek's stewardship of the SpeakerCraft brand…saying they had violated their promise to continue on with the level of customer support for which the company was historically well-known. This appears to have been the first step in building interest for – improbably – another speaker brand.
Overtly promotional…some would say overly self-promotional…Burkhardt cultivates a brash bigger-than-life personality which served him well in the early days of the custom integration industry. In the recent Origin prelaunch period, for example, the Origin website had a large cameo of Burkhardt's head as its central graphic element.
Not shy about making bold and sometimes dubious claims (like claiming to invent the in-wall speaker, for example) – Burkhardt and his supporters fed the buzz-building process with big promises. Some of the claims we heard seemed too-good-to-be-true.
Separating fact from fiction…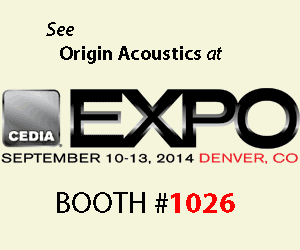 Those of us who write about technology often struggle to separate fact from fiction. With information carefully spoon-fed, this can be much more difficult than you might imagine. And believe us when we tell you that many of the press can get swept up in the aura of a particularly dynamic personality. We won't name names…but we could.
So now we have it – another speaker line. Origin Acoustics has launched three series of in-wall/in-ceiling speakers in the days leading up to Expo – and from what we've seen, the lines look smart, with interesting and maybe even innovative features.
This is bad news…
But it doesn't appear as though Origin Acoustics has reinvented the category…at least not with what we've seen so far. However, the lines look reasonably competitive. This is bad news for a whole roster of big brands such as SpeakerCraft, Sonance, Russound, The DaVinci Group, etc. who all now face the prospect of losing some piece of their marketshare to the upstart Origin.
And for all of those 2nd and 3rd tier brands offering in-wall/in-ceiling speakers…the blow could be devastating.
Origin has launched three new series: The Director Collection, The Composer Collection, and The Producer Collection. There are some interesting features to some of these products, including a new mounting system in the Director Collection that promises tool-less, hands-only installation.
We'll give you a quick profile of the new Origin products below:
The Director Collection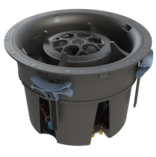 Origin says it has addressed the two greatest challenges for an in-ceiling speaker: 1) limited bass response; and 2) limited dispersion. The company addressed the first issue through a unique mounting system that allows them to use a slightly larger woofer than the mounting opening would normally provide for. So a 6″ opening would have a fixed 8″ woofer…and an 8″ opening would house an 10″ woofer.
Compared to a competitor's 6″ model, the Origin will offer deeper bass – because it has an 8″ woofer. However, as best as we can determine – this wouldn't be sonic advantage over a competitor's 8″ model. In that instance, however, the advantage would be that the Origin model requires a smaller opening.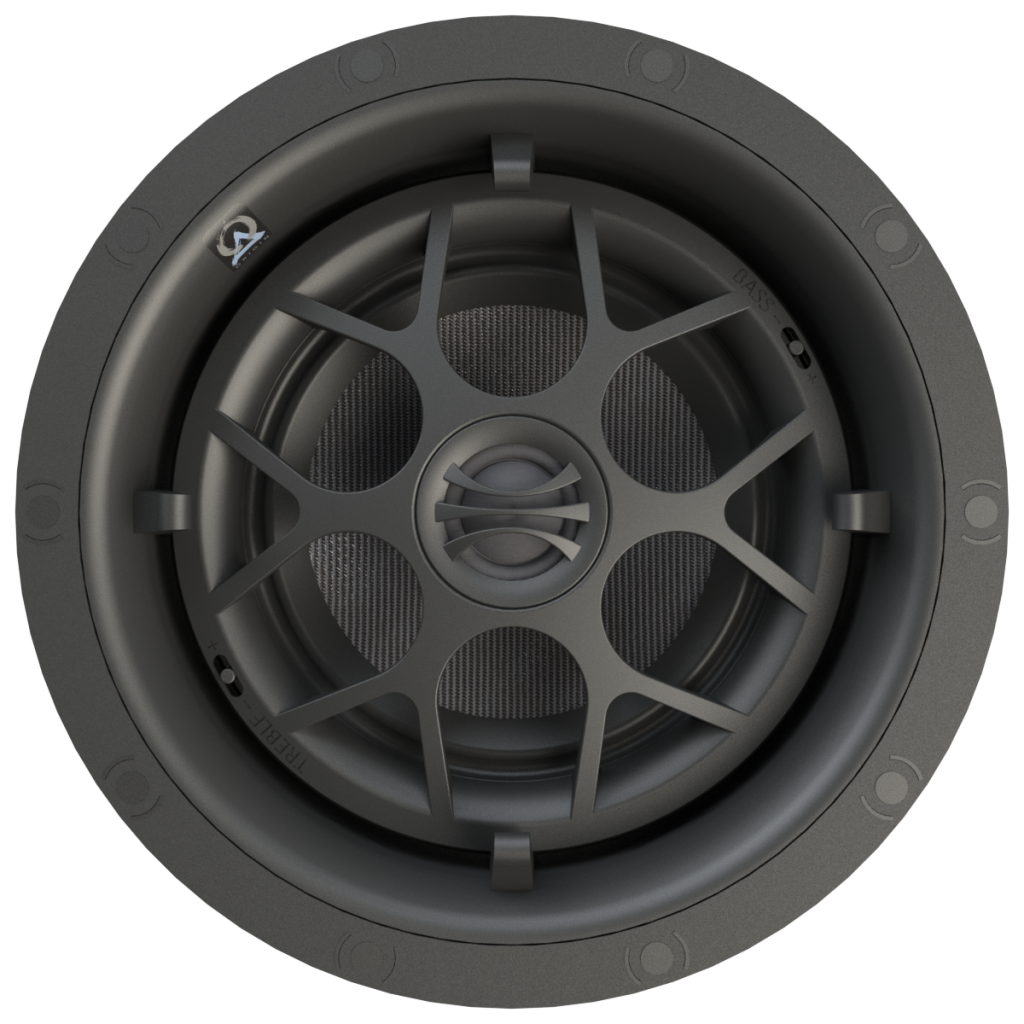 In attacking issue #2 – dispersion – Origin says that a new mid/tweeter has wider dispersion based on its design and location within the baffle. We'll have to reserve judgment on that until after we hear it. However, the company also notes that its design adds directability with the new FocalPoint™ mid/tweeter pivoting 36-degrees.
Put a little zip into your installations…
Finally, the Director Collection also features their new ZipClip™ tool-less installation feature. We'll let Origin explain to you how this system works:
"Once the mounting hole is cut a mounting ring is inserted and clips that ride on a rail similar to a zip tie, are hand squeezed into place. The speaker assembly is then inserted into the mounting ring and locked into place with a simply clockwise twist."
The company says that ZipClip simplifies installations and may even save installers some labor expense. The system sounds interesting to us – but we've heard anecdotally from several suppliers who have experimented with tool-less designs, warning us that they often are an inferior mount and could potentially loosen over time. Still, we'll reserve judgment until after an opportunity to physically see Origin's design.
Share and share alike…
Origin finishes off the Director Collection with a magnetic grill. The company says it will offer 13 models in prices ranging from $400 – $5,000 per pair. The company says the Director Collection will ship the end of September.
As an interesting aside, Origin CEO Jeremy Burkhardt included a quote in the prepared statement in which he claimed several of these innovations are patented but, "I hope to share them to support industry advancement." We'll have to see if the company really "shares" their patents (very rare)…and if it has any takers.
The Composer Collection
Origin's new in-wall line of speakers, the Composer Collection, does not use the ZipClip system – rather Composer uses a more traditional dog system, but one that is spring loaded. They "snap into place with a twist of a thumbnail" the company says.
Origin also says it uses a new surround on their woofers they call X-Wave, made of butyl rubber. This is said to help absorb resonant frequencies. The new surround is also said to be part of a progressive suspension system that gets more rigid as the driver reaches the furthest excursion point, adding more control for less distortion.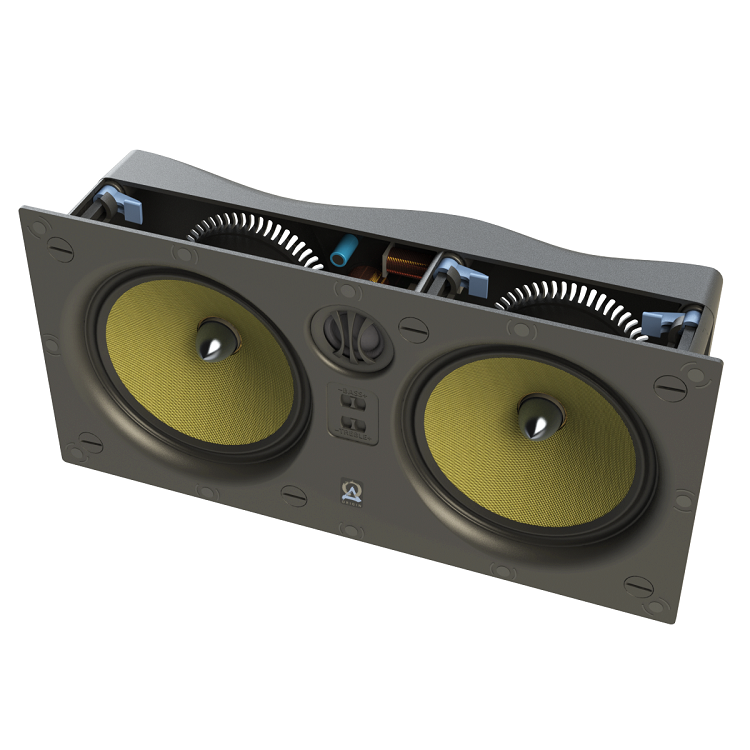 Composer also has a DPSD™ tweeter (Dual Plane Stabilized Diaphragm) which is suspended at both the edge and the peak of the dome driver. Said to give a more linear performance and better power handling.
The Composer Collection consists of 10 models ranging in price from $250 – $1600 each MSRP. Company materials gave no shipping information, but a company related source told us everything introduced by the company will ship by the end of October…so it shouldn't be any later than that.
The Producer Collection
And finally, we have the Producer Collection – an entry-level line of speakers "where system cost is very critical." Somehow, it tickles us that Origin chose to call the low-cost entry line Producer. In Hollywood, the producer is often the money man – raising funds from well-to-do investors and financial firms.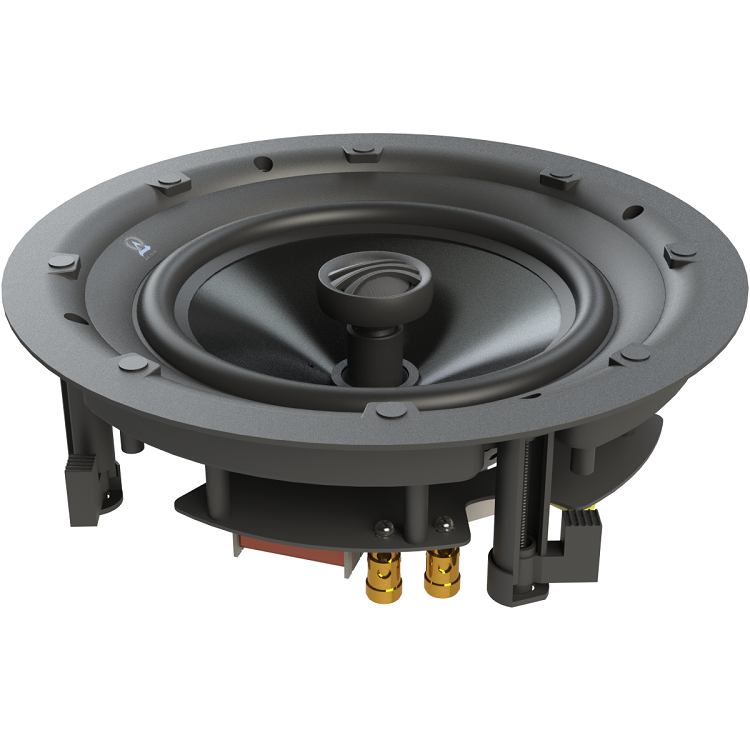 For Origin, it is the entry point to their world. Features are a little more precious here, but the line does feature polypropylene (and industry staple) and injection-molded graphite woofers. Tweeters are the more common silk or aluminum types.
One interesting design touch, the company points to the fact that the Producer Collection uses the same magnetic, thin-bezel speaker grill as the higher-end Director Collection. Origin has produced five models in the Producer Collection, including three coaxial and two stereo models (with dual voice coil woofers & dual tweeters). Prices range from $100 – $250 each, MSRP.
Point-of-origin
It is a very different industry in which Burkhardt and his partners find themselves today. The industry is really at a much different point in its development. Especially as compared to the go-go early days of SpeakerCraft. The competition is strong – even SpeakerCraft is fielding some strong new models with some pretty interesting new technologies.
However, from what we know so far…the Origin team seems to have designed a solid and competitive line…with which they should be able to glom some market share. Whether or not it will be enough…remains to be seen.

SEE FOR YOURSELF: Be sure to visit Origin Acoustics at the 2014 CEDIA Expo in Booth #1026.