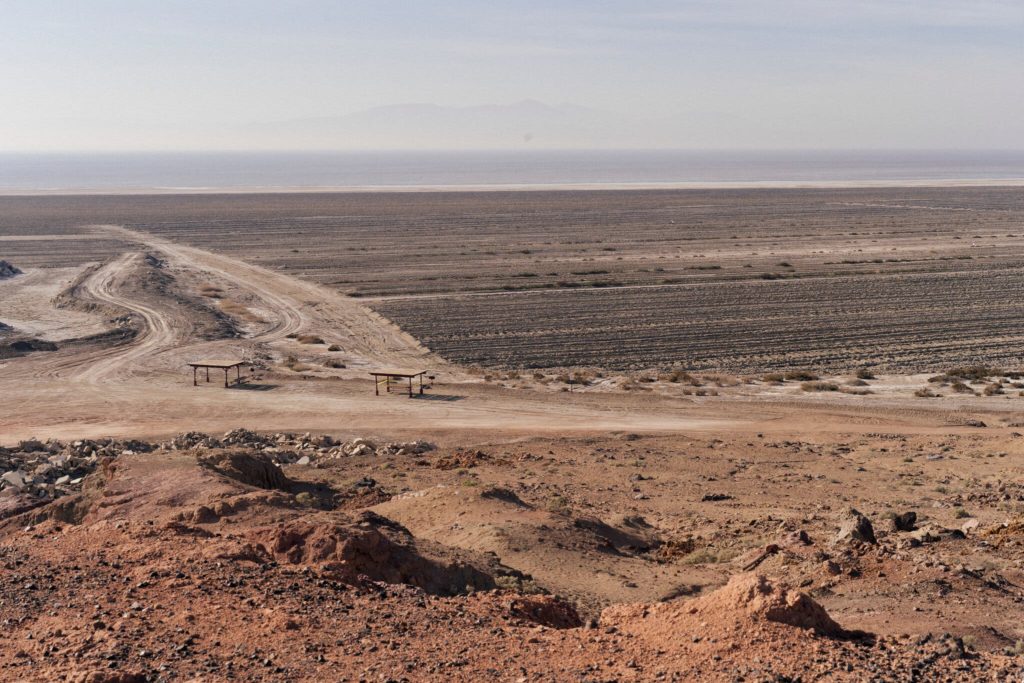 Boosting Local Supply of Essential Minerals
The Biden Administration announced on Tuesday a comprehensive public/private mining initiative that is designed to boost the local supply of essential minerals. These minerals are required in a wide range of strategic products and the administration's new programs will achieve several goals: they will use new technology to boost the mining of the minerals in new areas of the country, create a large number of good-paying American jobs, and reduce our reliance on China. What looks to be a savvy program, this new initiative partners with key American companies to improve the U.S.'s supply chain structure in order to make it more robust to "build a future that's made in America."
See more on the Administration's plan to improve the supply chain
The Biden Administration has been aggressive at tackling supply chain issues, including providing a wide range of incentives for high tech manufacturers of integrated circuits to build-out their production footprint in America. Since this initiative began, several companies have announced projects in several states including Texas, Arizona, Nevada and California. The goal of the administration is to have America lead the world in chip manufacturing, as we once did.
But the fact is, a wide range of products, including chips, require various essential minerals as part of their manufacturing process. The world's largest provider of these minerals is China.
Which Minerals are 'Essential'? How Do They Help the Supply Chain?
The types of minerals we are talking about, include lithium, cobalt, graphite, and rare earth materials. These minerals are crucial in the production of smartphones, computers, household appliances, electric vehicles, solar panels, wind turbines, and more. As the country seeks to transition to clean energy solutions, with a more robust supply chain less dependent on outside supply, effort must be made to boost our local supply of these minerals.
China controls most of the global market in these minerals. We can't build a future that's made in America if we ourselves are dependent on China for the materials that power the products of today and tomorrow.

President Joseph R. Biden
Currently, We Import 100% of These Minerals
In a virtual meeting to announce the plan, the President said that currently, the U.S. imports 100% of these minerals from other countries – mostly China, but also from Chile and Australia. At the same time, he expects demand to increase by 600% over the next several decades.
When it comes to clean energy, China has spent several years cornering the market on many of the materials that power the technologies that we rely on. Made in America means using products, parts and materials as well as minerals right here that are in the United States of America. It means betting on American workers.

President Biden
It was announced that MP Materials will invest $700 million in the magnet supply chain, a venture that will create 350 new jobs by 2024. The Pentagon awarded the company another $35 million to expand a rare earths project in Mountain Pass, CA for a magnet supply chain and the processing of rare earth elements. The project would establish the first complete supply chain within the United States for permanent magnets, which are used in electric vehicle motors, wind turbines, and defense applications, according to a White House statement.
Multiple Projects to Mine or Recover Minerals
Also announced is that Berkshire Hathaway Energy Renewables will break ground on a facility to test the viability of a sustainable process to extract lithium from geothermal brine. Lithium is a mineral used in batteries, including batteries for electric cars. According to a report in the New York Times, if the test is successful, the company could start commercial production of lithium hydroxide and lithium carbonate by 2026.
The White House said that Redwood Materials, another partner in the program, is in discussions with Ford Motor and Volvo on a pilot project that would extract lithium, cobalt, nickel, and graphite from retired lithium-ion batteries used in electric vehicles.
Who Participated in the Announcement?
Joining in the virtual meeting announcing these initiatives was James Litinsky, CEO of MP Materials; Alicia Knapp, CEO of Berkshire Hathaway Energy Renewables; JB Straubel, CEO of Redwood Materials; Silvia Paz, executive director of Alianza Coachella Valley; and Tom Conway, president of the United Steelworkers.
Other government officials also present in the meeting included California Governor Gavin Newsom, White House climate advisor Gina McCarthy, Energy Secretary Jennifer Granholm, and Deputy Secretary of Defense Kathleen Hicks.
A Threat to Our Economy and Security
The administration has warned that our reliance on foreign countries, particularly China, to provide these essential minerals poses a threat to America's economy and security. It plans more programs to expand domestic supplies of semiconductors, batteries, and pharmaceuticals, as well as the mining, processing, and recycling of critical minerals.
The President added that both labor unions and Native American tribes will have a place at the table during discussions on the program and that environmental protections are paramount. He also added that his administration is working on modernizing American mining laws and regulations. Secretary Granholm is set to visit the Imperial Valley in California to hear from residents there on any concerns or issues.