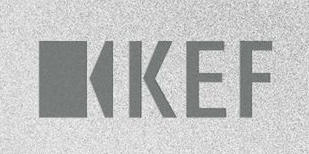 Well, it's a pretty crowded business these days, but KEF, the U.K.-based company launched in 1961 by ex-BBC electrical engineer Raymond Cooke, has chosen to enter the headphone market now with two "M" series headphone models – the M500 over-ear model and the M200 in-ear model. Now over 50-years old, KEF (Kent Engineering & Foundry) has a long history as a respected loudspeaker innovator. These are, however, their first headphone designs.
See more about these two new headphone models joining the crowded headphone market…
In materials distributed to the press to announce the launch, KEF says that these headphones "have been painstakingly created to deliver a unique blend of sophisticated industrial design, outstanding build quality and the unbeatable sound performance" that KEF is known for. Whew…that's a big promise. Still, based on what we've seen so far in the distributed materials, KEF has something here to talk about.
There must be hundreds of brands fielding thousands of headphones out there. The market, a strong growth market for the last 3-5 years is seriously at risk of becoming over-saturated – perhaps even, a bubble. (Economists talk about the boom, bubble, bust cycle of free markets.)
Cheap off-the-shelf models…NOT!…
The vast majority of headphone models out there are cheap "off the shelf" models sourced from China and stamped with the marketing company's logo. Oh, you can change color, cable, and case…but they're basically all the same. And performance level? Well, that is about the last thing considered, as it adds to the price which – in many marketers' minds will make it less competitive.
Now I don't know if KEF is really manufacturing these…I tend to doubt it. But I can tell one thing – sound quality and performance was definitely NOT their last consideration. Clearly, there was an attention to detail in design and materials. The company brands a few of the technologies – although many of these are not distinctly theirs alone.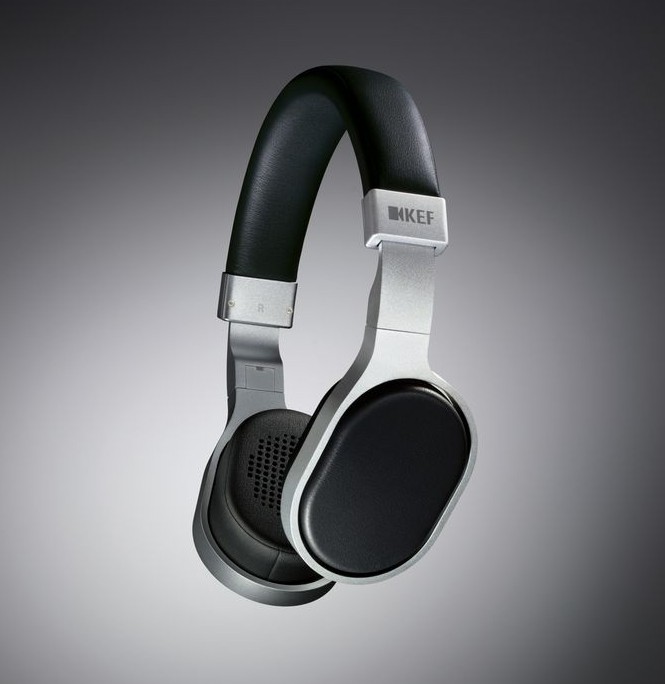 M500 over-ear…
The frame of the M500 is a clean, simple, lightweight aluminum design which is not particularly flashy, but appears solid and competent. As is the case with several newer designs, the earcups are presented at an angle to match the size and shape of the human ear. The design is "foldable," also not necessarily unique to KEF. However, KEF brands their hinge a "Smart Hinge" as it swivels on two axis…rather than requiring two separate hinges.
The company has incorporated a breathable, sweat-resistant material in its headband and earcup cushion – a feature sure to be appreciated as it can dramatically enhance comfort…and extend your listening session. These are the kind of details that a brand that simply wants to hit a price point, will often forgo – and helps reinforce KEF's case that theirs deserves serious consideration.
The real meat of the matter…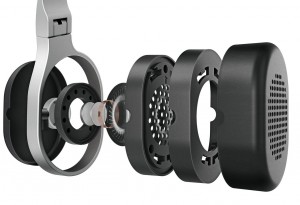 But the real meat of the M500 is the driver, a 40mm neodymium full-range driver. KEF says this driver is special – claiming KEF engineers designed it with a "super light," copper clad, aluminum voice-coil tuned to be both "powerfully musical" with a very tight bottom. We can not verify any of this until we have the opportunity to audition the M500…but they've raised our expectations very high.
The M500 is packaged with a serviceable carrying case, a cable that is Apple compatible with remote functions to allow you to switch over and take calls…and then switch back to your music. The M500, case, included airline adapter all sell for an MSRP of $299.99 and will be available in June.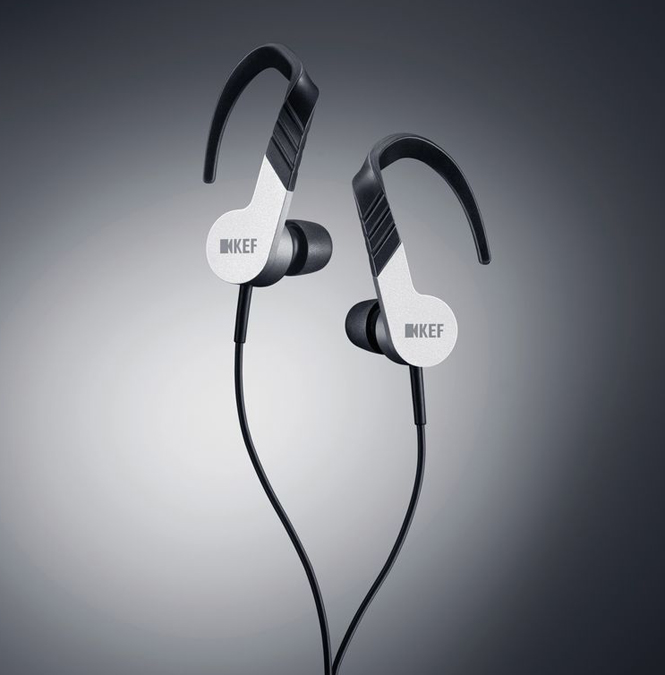 M200 in-ear…
An in-ear design, KEF has chosen to design this model with an arm they call their "Secure Arm." Generally, you see this around-the-front-of-your-ear design on sports-oriented headphone models to hold them into place while jogging, exercising, or participating in sports. While the materials from KEF don't suggest that was a deliberate target audience for this design, it is less common for normal listening models.
I have to say, here we were a little disappointed. Rather than including their Secure Arm to position the earphone – we would have much preferred a design that included more choices in design and material of ear tips, such that a tighter ear canal position could be obtained.
DDD…not to be confused with 3D…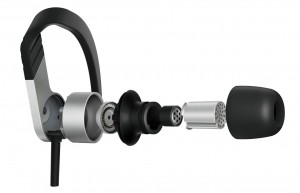 In any event, the body of the M200 is rigid aluminum (to dampen vibrations) and houses what KEF calls their "unique DDD (Dual Dynamic Driver)" technology. I don't know how they could resist calling it their 3D driver technology which seems to us as possessing a much better buzz factor – but this simply refers to a two-driver design which is not really unique to KEF.
In the KEF DDD version, there is a 10mm driver for low frequencies and a separate 5.5mm neodymium driver for the mid- and high-frequencies. Like the over-ear model, the M200 is Apple compatible with a full remote capability built into the cable allowing you to easily switch between music and calls.
The M200, with case and airline adapter included, has an MSRP of $199.99 and will be available in June.
So is KEF better off being late than never? If this M Series has been properly voiced to the standards of performance KEF owners know and love (and expect), then yes. If not, well then it's just another line of seemingly competent if unexceptional headphones.
For more information on KEF M-Series headphones, see: www.kef.com.