Judge Agrees with Beats, Transfers Case to Home Turf in LA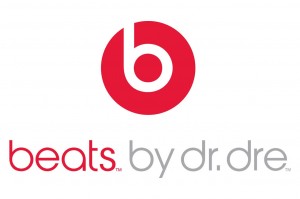 We first told you about Monster, LLC and CEO "Head Monster" Noel Lee filing a lawsuit against Beats, LLC alleging fraudulent practices back in January, in a post that was titled in part "Risky Business." Perhaps now Monster is getting a taste of the riskiness of taking matters to court as they have lost their first battle, on the first issue – where the case would be heard.
Learn more about why the judge found against Monster, and for Beats, on this first issue…
When Monster, a Nevada LLC, originally filed their lawsuit against Beats, a Delaware corporation, they naturally chose a court convenient to them, a California Superior Court only about twelve miles from their Brisbane headquarters in San Mateo County. Monster's original filing told an at times harrowing tale of what it alleges were blatantly fraudulent practices by Beats and several associated executives, including Jimmy Iovine and Andre Young (aka Dr. Dre).
When we first became aware of the lawsuit, it seemed to us that there were really only two logical potential responses from Beats, its executives, and its co-defendant. Either they would launch a counter-offensive and engage in the battle…or they would quickly and quietly contact Lee and work out a financial settlement to make the matter go away. This second option seemed plausible, given the fact that Beats had recently been purchased by Apple, Inc. and would likely not wish to upset the new boss.
A blizzard of motions…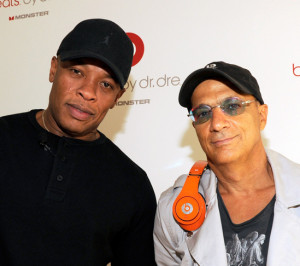 We soon learned of their decision however, as in March, less than 60-days after the initial filing, Beats responded aggressively with a blizzard of motions, demurrers, points & authorities of law, and almost-offensive defensive actions. Since that initial response, there has been a non-stop series of paperwork filed – largely due to an aggressive response by Beats, as well as HTC who was named by Monster as a co-defendant in the matter.
If nothing else, the Beats-associated parties to this lawsuit have Monster outnumbered and surrounded. The court's record of filings lists almost 90 documents in total from all of the suit's participants filed since January. This is shockingly close to one document filed for every business day since Monster filed their suit.
An improper venue…
Beats' response to Monster's action took the form of several motions for the court to consider. These motions included: a motion to dismiss the case, a motion to have the matter declared a "complex case," a request for "judicial notice" on several elements of the case, a motion to seal certain exhibits (for confidentiality reasons), and a motion to transfer for improper venue.
The court scheduled a hearing on almost all of these motions (all of which had been responded to by Monster) for May 14th. The hearing did, in fact, take place last week before Judge Joseph C. Scott, with attorneys for Monster; for Beats; for co-defendant HTC; and for Beats executives Young, Wachter, and Iovine all present.
Did Monster's lawyers make a mistake?…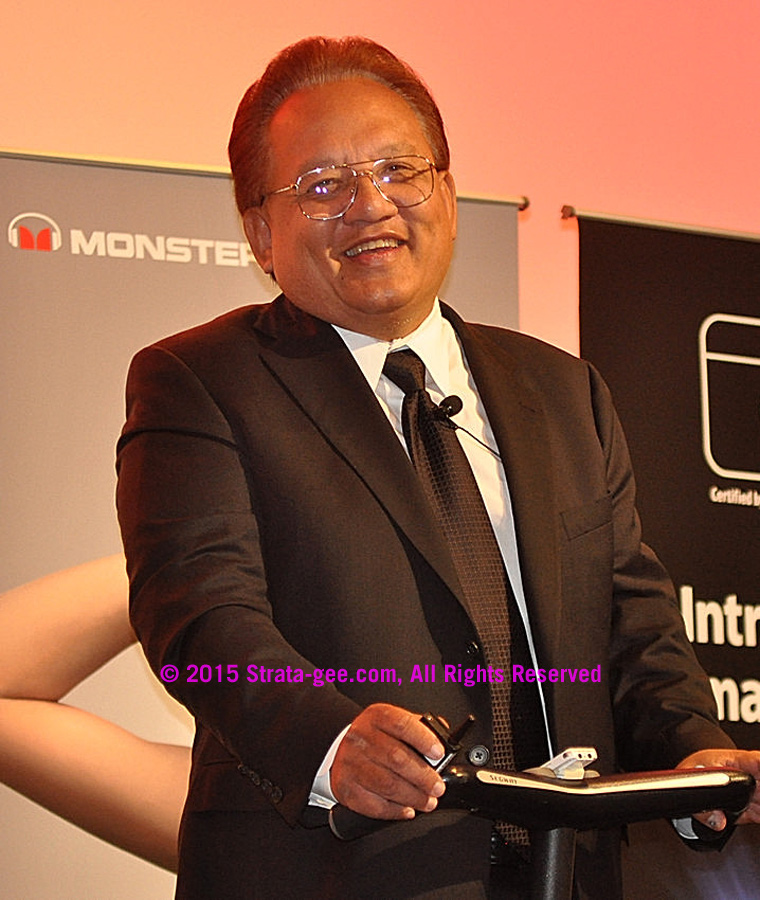 The judge, after considering the points of all sides, delivered his first – and last – decision in the matter by first granting Beats' motion to transfer the case to Los Angeles. In explaining his decision, the judge largely agreed with the Beats legal team's arguments. All other motions were denied without prejudice – in essence reserving them to be resubmitted to the new court in LA for ultimate decision.
Ironically, this decision in favor of Beats' motion may actually be the result of a legal error by the  Monster lawyers. According to the Beats motion, the argument made by Monster's legal team for selecting the Superior Court in San Mateo was based on Federal law – but the court was a State of California Superior Court. So Beats cited the California Code of Civil Procedure, section 395, subdivision (a), which plainly states that "venue is proper only in 'the superior court in the county where the defendants or some of them reside.'"
But we were victimized here…
Monster argued that there are exceptions to this provision, saying that they were victimized by the actions of the defendants in San Mateo County, but the judge rejected Monster's arguments and found for the defendants. The judge in his decision pointed specifically to the same California Code of Civil Procedure, section 395, subdivision (a), as cited by Beats.
"The action is ordered transferred to Los Angeles County," the judge declared decisively at the hearing.
So the case will begin again in a new city, in a new county, and in a new court. And perhaps more importantly, with a new judge. Lawyers tell us that clients often believe there is value in "home court advantage" (no pun intended) – holding out hope that they'll have some additional sway or favor with their local judge. But most attorneys say that idea is not proven – there are friendly and unfriendly judges in every court…even your home court.
Home court advantage?…

Still, having the matter moved to your local court has other advantages. For example, your costs tend to be lower as you and your team are relieved of travel expenses. In long running lawsuits, airfare, hotels, meals, etc. for you and your entire legal team can add up to a surprisingly big number. Also, there is a big uptick in convenience, with hearings and conferences generally much easier and less time-consuming to attend.
So the ancillary hassle-factor and added expense of this lawsuit now transfers from the Beats side to the Monster side. Instead of a nice comfortable 15-20 minute commute to San Mateo, Monster and their legal team have more like a 6-hour drive – or a several-hundred dollar airline ticket for each person – commute to L.A. This development is certainly a setback for Team Monster, although not necessarily a game-changer. But then again, it probably is not a welcome development either.
If this litigation runs its course, it is likely to last three-or-more years and there will be many more decisions handed down by the judge – the new judge, that is. Monster is likely hoping for more favorable rulings ahead. In the meantime, there still are many Beats' motions to be heard.