BREAKING NEWS
Monster's Noel Lee Talks to Us About Latest Lawsuit Developments

As many regular readers know, Strata-gee has been closely following the litigation between Monster, LLC and Beats Electronics, LLC. Although the matter is really just getting started, it appears to be getting really ugly, really quickly. Now we have learned that Apple, Inc. has taken several actions that, according to Monster CEO Noel Lee (who is known as the Head Monster), are pure retaliation over this lawsuit – even though Monster did not sue Apple.
See more on Apple's actions against Monster that it says are retaliatory…
We first told you in January about this litigation, initiated by Monster against Beats Electronics, Jimmy Iovine (Beats founder), Andre Young (aka Dr. Dre, a Beats founder), Paul Wachter (a Beats director), and HTC. In this lawsuit, Monster set forth multiple allegations of improper and illegal actions, mostly centered around what it called a sham transaction selling the company to HTC solely for the purpose of triggering a "change of control" clause that would force Monster to relinquish its rights.
Now Strata-gee has learned from sources that a dramatic change in the status of the relationship between Monster and Apple has taken place – a change that Monster's Lee told us was in retaliation for this litigation. Apple has thrown Monster products out of their stores both online and bricks-and-mortar – and Apple has cancelled Monster's MFI (made for iPhone) license, the license that allows Monster to manufacture certain Apple accessory products for sale to Monster dealers.
"Yeah, they [Apple] took all of our product out of the store and they took our license out," Lee told us in a telephone interview earlier this week. "So we have to have a sell-off period and we can't make Lightening cables anymore. So we've been trying to sell the stuff off like crazy at hugely discounted prices."
Liquidating Apple-licensed products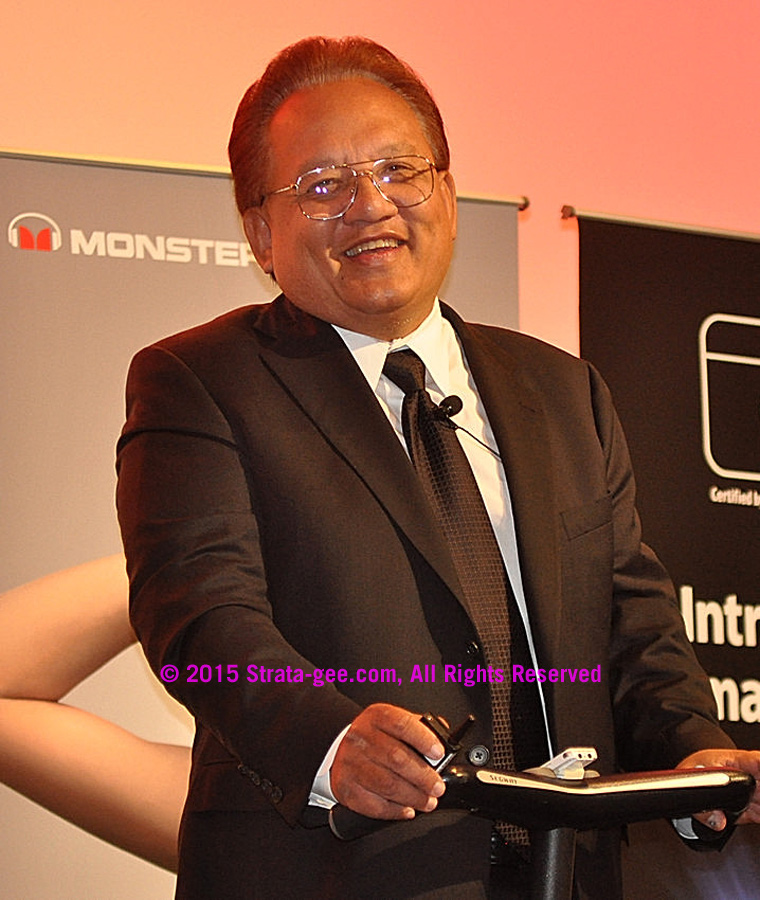 Lee told us that the company must liquidate all of their Apple-related products produced under the now-cancelled MFI license by the end of June. If anything is left at that time, it cannot be sold. As a result, the company is discounting the product heavily to try and empty all of their warehouses.
Monster has, in effect, been hit with a double-whammy – the heavy discounts mean that many of these products are being sold at low or no margin…or even at a loss. And this fire sale is wreaking havoc on the company's normally higher end market position – potentially causing lasting damage to the brand.
What will the loss of the MFI license to produce Apple products, and the loss of the ability to sell Monster items through Apple stores, mean to the company in terms of lost revenues?
"It's a significant impact," Lee exclaimed. "Let's just say that it is in the tens of millions of dollars annually."
Suing Apple
But was this really retaliation, or just an unfortunately-timed business decision, we asked Lee. "The letter we got from [Apple's] attorneys said specifically it was because of the lawsuit," Lee declared. "No question about it, it's in writing." [We were not able to independently verify the facts surrounding this letter or its contents.]
When Monster received this letter, they contacted Apple's attorneys, Lee told us, "And we said, 'Hey, we're not suing Apple.' And they said it doesn't matter, if you sue somebody in the Apple family, you're suing Apple."
Monster was surprised by this retaliatory blow from Apple, according to Lee. "I thought that Apple might be a victim of whatever stories were told to Tim Cook and the board," Lee explained. In other words, he felt that Apple might learn things from the Monster/Beats lawsuit that would cause them to take a more critical look at Beats.
What it's really all about for Monster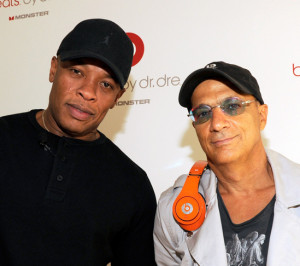 "But the real sore point for us is not the money," Lee said. "You know, we didn't name an amount. What I want to do is set the record straight, because Jimmy, Dre, and Apple essentially erased Monster from history."
From our discussion, it seemed pretty clear that Lee is extremely unhappy with the way that the Beats executives refuse to acknowledge Monster's contribution to their success.
"They say that Dre designed the headphone – he created the sound and all of that," Lee huffed. "I did all the engineering, all the manufacturing, all the technology. Even with things like Beatbox – to get that kind of bass out of a small box like that was a miracle…people couldn't believe it. Beats Pro, which was really a work of art – Beats Pro is awesome – that took two years of my life to get that right."
The truth
And yet, from the Beats camp, "There hasn't been a single article, or a single interview [with a Beats executive] that acknowledges Monster's contribution," Lee said, in a somewhat indignant tone.
Now in the wake of the painful and costly actions by Apple, which are on top of the already painful and costly loss of the Beats revenues – where does Monster go from here? Is the company considering settling or otherwise withdrawing their action against Beats? At these questions, Lee's voice stiffened.
"I'm in it for the long haul," the Head Monster said defiantly. Then he added in a slower more deliberate cadence, almost like he was punching out the words, one-at-a-time,  "I want to know the truth."
NOTE
See all of our coverage on this litigation and everything Monster by clicking "Monster" in the Tag Cloud in the sidebar on the right hand side of this site. You can also type "Monster" in the Search Bar on the right hand side of the Menu Bar at the top of this page.