Autonomic Controls, Inc. announced today that it has launched a driver that integrates its popular MMS-2A and MMS-5A Mirage Music Players with the URC Total Control system. Combining one of the most popular high-resolution music player & lossless streaming systems with one of the most popular control systems is bound to be a hit with integrators, AND make their lives much easier.
See more on this announcement from Autonomic…
URC, the company formerly known as Universal Remote Control, started life as a remote control manufacturer that was very popular with consumers. A few years ago, the company made the successful leap into mid-level home control systems and built a strong network of integrators who were looking for a simple but capable solution for a wide variety of installation situations.
Autonomic offers the popular Mirage Audio System, a whole-house music system that offers an optimal mix of high performance, with flexible capabilities. Centered around either the MMS-2A or MMS-5A music player, the Mirage system is designed for the custom integration market offering integrators anywhere from 4- to 96-zones of operation.
Seamless integration…
Now these two companies come together to offer both of these popular integrator brands with seamless integration. Now integrators can effortlessly offer a top whole house music system, with their favorite control system.
Like "brothers from another mother," both of these brands conceptually echo each other – as each offers high performance products that are intuitive and scalable. By coming together, it is practically a match made in heaven.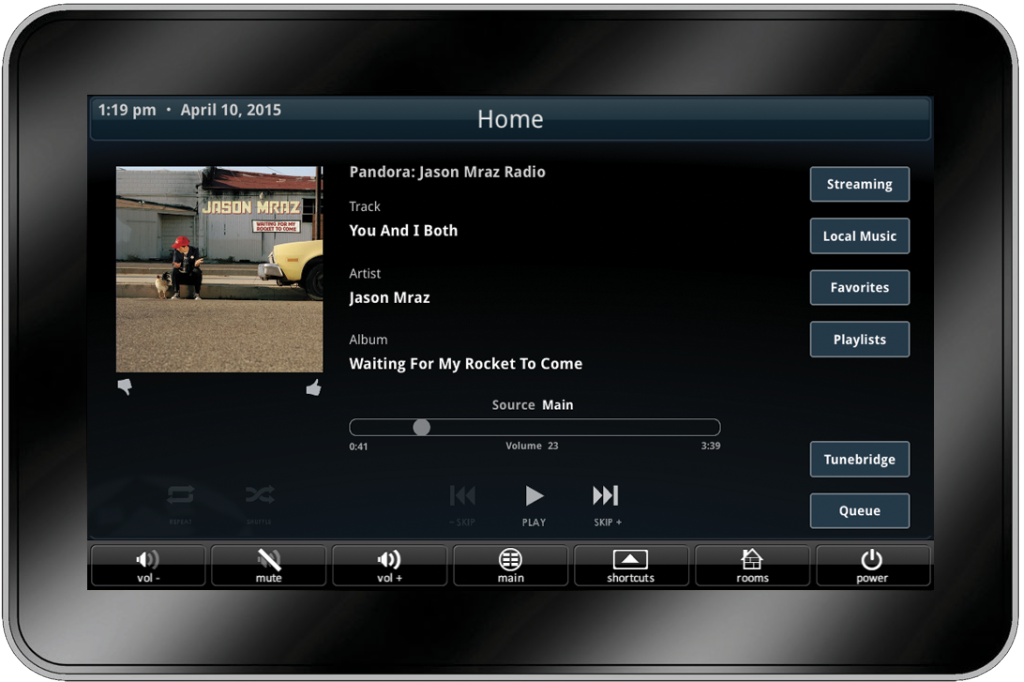 Seeking streaming music…
"Today's customers are seeking streaming music of all kinds in every room using simple controls," said Cat Toomey, director of marketing for URC in a prepared statement. "Autonomic put the pedal to the metal in making this happen, and we're extremely excited to provide dealers with a seamless way to deliver premium multi-room audio coupled with URC home automation systems>'
This new Autonomic driver gives integrators a lot of flexibility. The driver, for example, supports one-way and two-way commands. Integrators could, for example, assign hard buttons on a URC remote to control certain functions, such as volume up/down, play/pause, skip next/previous, etc.
Committed to integrators…
"Autonomic remains committed to serving the custom integration channel, and bringing the features and functionality of the Mirage Music Players and Mirage Audio Systems to URC integrators provides them with a powerful tool to address the burgeoning whole-house entertainment market," said Autonomic CEO Michael de Nigris in the same prepared statement.
To learn more about Autonomic products, see: www.autonomic-controls.com.
See more on URC and its products at: www.universalremote.com.