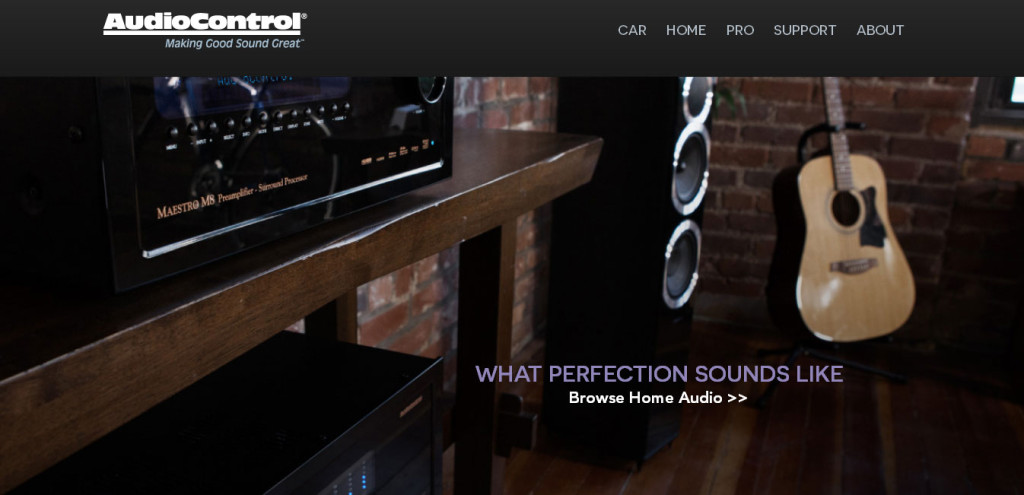 Seattle, WA-based AudioControl announced this week that it has completely redesigned its website seen at www.audiocontrol.com. Much more than just a new color scheme or updated fonts – AudioControl rebuilt the entire site from the ground up with all new graphics, navigation, and in-depth information.
See more on the AudioControl website upgrade…
AudioControl says its new website offers a cleaner design with less clutter…and greater graphic impact. Now large images and clear navigation menus quickly guide visitors to the company's three main business segments – Car, Home & Pro.
The website features a tiered menu structure which allows visitors to drill down as deep as they'd like to go to get as much – or as little – info as they require. As you navigate your way, the site also offers breadcrumbs (a step-by-step trail of links to the previous pages you visited) in a ribbon bar just under the main menu, making it simple to click each step back to previous screens.
Detailed product information…
Each product page offers overview text, an explanation of features, and a detailed set of specifications. Again, the visitor can go as deep as they'd like to find the level of information they need. With big and beautiful product shots, usually multiple views of each item – visitors can clearly see the unit's design, the control layout, and the jack pack on the back.
AudioControl has thoughtfully placed pertinent downloads on each product page relevant to that model. Visitors can see the original sales sheet for the model, the owner's manual, and in many cases, software downloads of control interfaces or other firmware.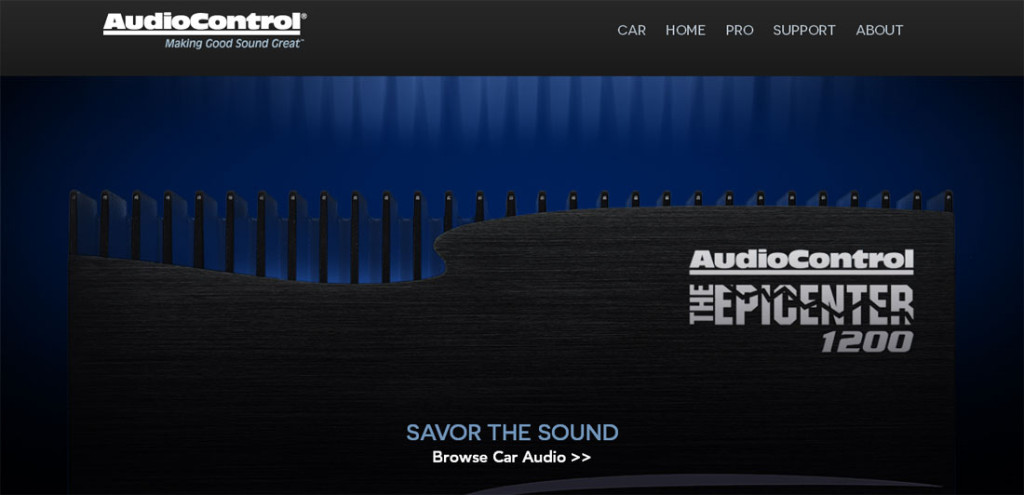 "The focus of the website is to act as a good friend to all our visitors presenting AudioControl's full product line-up as well as acting as a valuable resource to customers looking to learn more about AudioControl products and 'making good sound great,'" Alex Camara said in a prepared statement. As a company that was one of  the first audio companies to launch a website many years ago, we are very proud to launch our new site today and look forward to it serving our dealers and customers well."
Detailed dealer locator…
AudioControl's new website not only presents its products…but directs customers to its dealers as well. Visitors can search for dealers in several different ways including zip code or state…and easily filter results for the desired product category. It is all very simple and intuitive.
In addition to that, consumers can register their already-owned AudioControl products to ensure full warranty protection. And visitors, whether consumers or dealers, can sign-up to receive AudioControl mailings.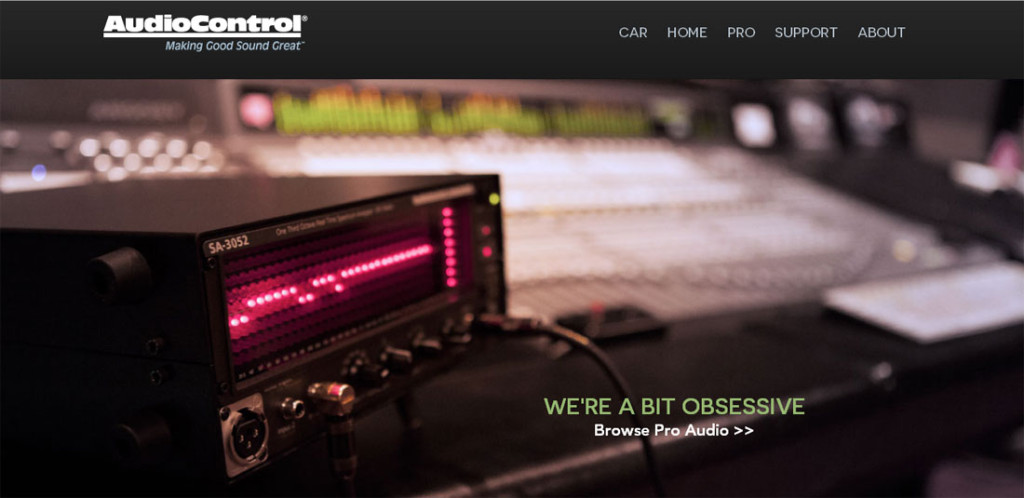 Become a dealer – find a source of supply…
Dealers can also visit the website to search to locate their nearest AudioControl distributor. And interested non-dealers can very easily sign-up to become a dealer with just a few clicks.
Overall, AudioControl's new website is a comprehensive upgrade over their previous site. Be sure to visit and see it for yourself: www.audiocontrol.com.