AudioControl said today they will introduce the greatest number of new products they have ever launched at a show at the upcoming 2019 CEDIA Expo taking place next month in Denver, CO. A specialty electronics supplier of high-performance residential, automotive, and commercial products, the company will show all-new home theater products, 70-volt amplifiers, and more.
See more on AudioControl's new products at CEDIA Expo…
AudioControl has been a rapidly growing specialty player that for the residential segment has successfully created custom integration products that are both high-performance and flexible. Integrators find them easy to install, but with a wide range of really useful capabilites that make the installers life easy.
With this new roster of products, I suspect the most interesting new line is going to be their new line of audio-video receivers (AVRs). The company has endeared themselves to the commuity by offering a line of AVRs in the past that not only performed as well as – or better than – the more mainstream lines, but were much more integrator-savvy products.
Home Theater AVRs & Preamp/Processors
At the 2019 CEDIA Expo, AudioControl will show three new models, along with two new preamp/processors featuring – and all of which features immersive audio. All of these new products will feature Dirac room correction – a technology of which AudioControl was an early adopter.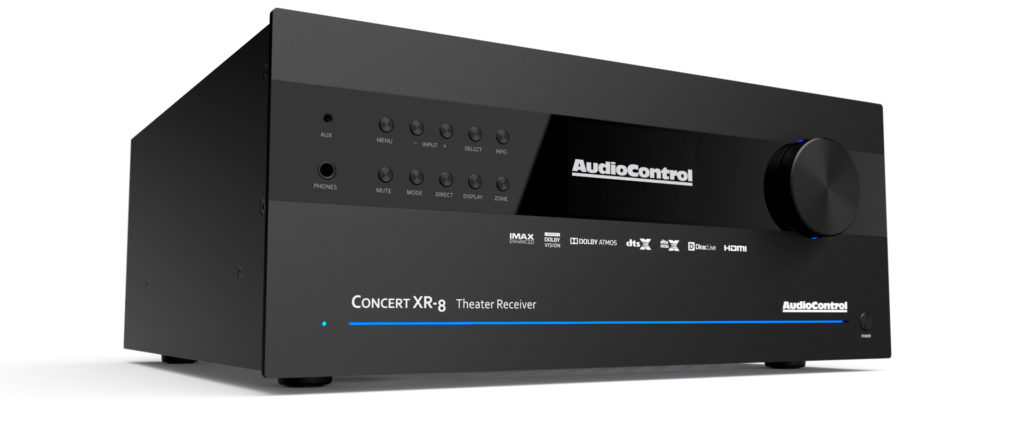 All of these new home theater products will feature all of the latest surround formats, including the less-common Auro 3D and 16-channels of output (both features are on all except the entry-level AVR). They also include web-based configuration, app-based control, Google Cast, AirPlay2, aptX Bluetooth, WiFi streaming and more. These new Concert AVRs from AudioControl feature a sleek, updated design that looks much more contemporary and attractive either mounted in a rack or on a shelf.
RS Series & G4 Series Amplifiers
A rather robust launch of amplifiers is also in the works, including both RS Series subwoofer amps and two new G4 Series home theater amps. The two new RS Series subwoofer amps include a 500 watt and a 1,000 watt monoblock design.
The two newly announced home theater amplifiers include the Pantages 5-channel model, and the Savoy 7-channel model, both of which join the previously announced Avalon 4/3/2 amp. Utilizing the company's Class H topology, these new amps are "the most advanced theater amplifier lineup engineered for every system architecture" the company says.
SDS Super-Smart Switch
AudioControl will also be showing a new software feature for their Director Series and CM Series amplifier line-up they SDS (Signal Detecting Switch) Super-Smart Switch. I think they should call it SDS-SS (Signal Detecting Super-Smart Switch)…but I digress…
Essentially this is similar to a feature of some commercial mixers and PA systems often called ducking, where other sound channel levels are dropped for a priority sound channel. In this case, things like a doorbell, voice-command system, paging system or more can be set as a trigger sound to lower the sound level such that the trigger is prioritized and can be heard. Integrators can configure the trigger, or SDS input, and all related volumes based on the individual client's needs.
See AudioControl at CEDIA Expo
If you're going to the 2019 CEDIA Expo, be sure to see all of these new models from AudioControl at the Denver Convention Center in Booth #1813.
Learn more about AudioControl and its products by visiting: www.audiocontrol.com.