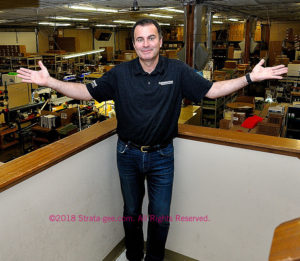 AudioControl, the Seattle, WA-based specialty electronics maker of innovative solutions, announced three new gems at CEDIA Expo 2018 – a new Rialto 400 zone amplifier, the Avalon G3 four-channel amplifier, and a new CM Series 70-volt line of commercial amplifiers. These new products are not only clever solutions to integrators needs, they absolutely personify the concept of flexibility.
See more on AudioControl's flexible new products…
AudioControl has always impressed us with their ability to find new ways to address ongoing integrator challenges with solutions that often push the envelope in both performance and capability. We got a sense of some of the magic of the way AudioControl approaches product and market development when we recently visited the company at their home headquarters outside of Seattle. While there are other larger electronics companies, AudioControl uses nimbleness and street-smarts to outmaneuver their competition.
And nowhere is this easier to see than when comparing AudioControl's offerings versus other companies at a trade show. So we did so at CEDIA Expo18 in San Diego earlier this month when the company launched three new series of products that are sure to delight AudioControl dealers.
Getting Real with Rialto 400
First up, the company has updated their Rialto 400, a popular amplifier in a category the company calls a zone amplifier. Rialto is a remarkable mix of compact design with sound capabilities. For this model update, the company has added what they call "smart-switching." Smart-switching is almost like magic when using voice control from either an Amazon Echo or Google Voice.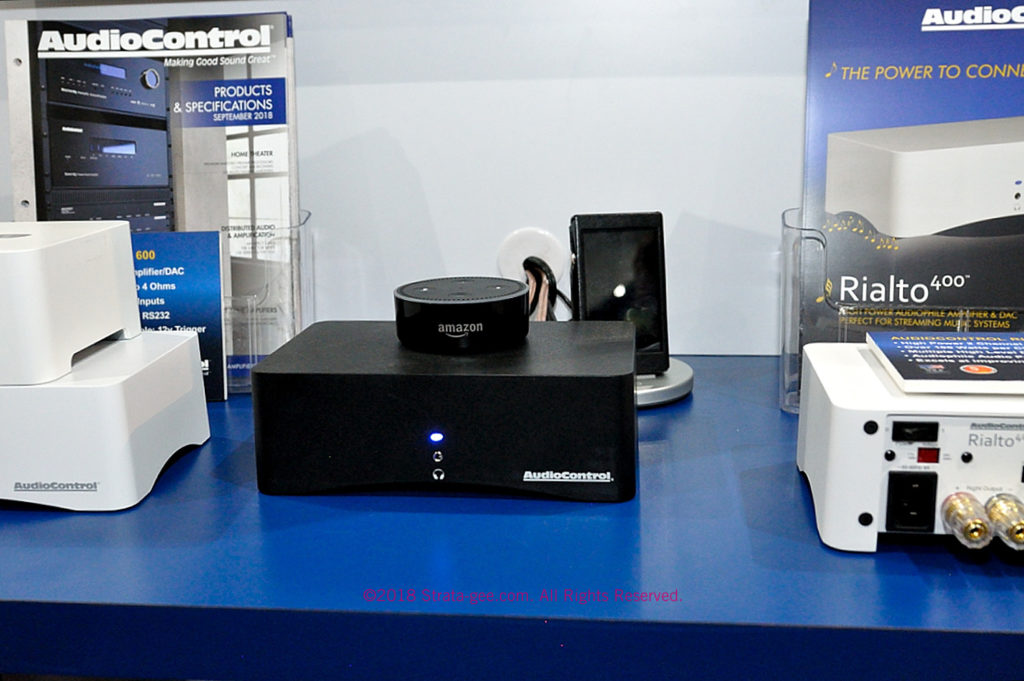 According to the company, when you issue a voice command, smart-switching pauses the source you were previously listening to, executes your command (or really pauses while you speak with your voice-control device) and then returns you to your regularly scheduled program (the source you were listening to previously). It does this all automatically and seamlessly to the user. You've got to try it to see the magic of it working, as I did when a company representative demonstrated it…even on an incredibly noisy show floor.
Rialto 400 has a Suggested Client Price of $799 and is available now. So reach out to your AudioControl rep today and check it out.
New Avalon G3 is a Multi-Channel Marvel
But this was just the beginning of the fun at AudioControl's Expo booth. Next up was the remarkable Avalon G3 amplifier, another simple, but flexible sound solution. Part of the company's line of theater electronics, the Avalon G3 is a four-channel, Class H (for hybrid) amplifier that the company calls a 4/3/2-channel amp for its ability to bridge channels flexibly. The thinking is that the Avalon G3 is the perfect solution for height or overhead speakers in a Dolby Atmos or other high-performance surround sound system.
Offering a full 250 watts per channel, all channels driven (@8Ω) and 300 watts (@4Ω), the Avalon G3 can also be the heart of a 2.1 channel music system. with two channels bridged to, say, drive a subwoofer. The amp has both unbalanced RCA and balanced XLR inputs, hi/lo/bypass crossover controls, individual channel volume control, 5-way binding post speaker connectors and more.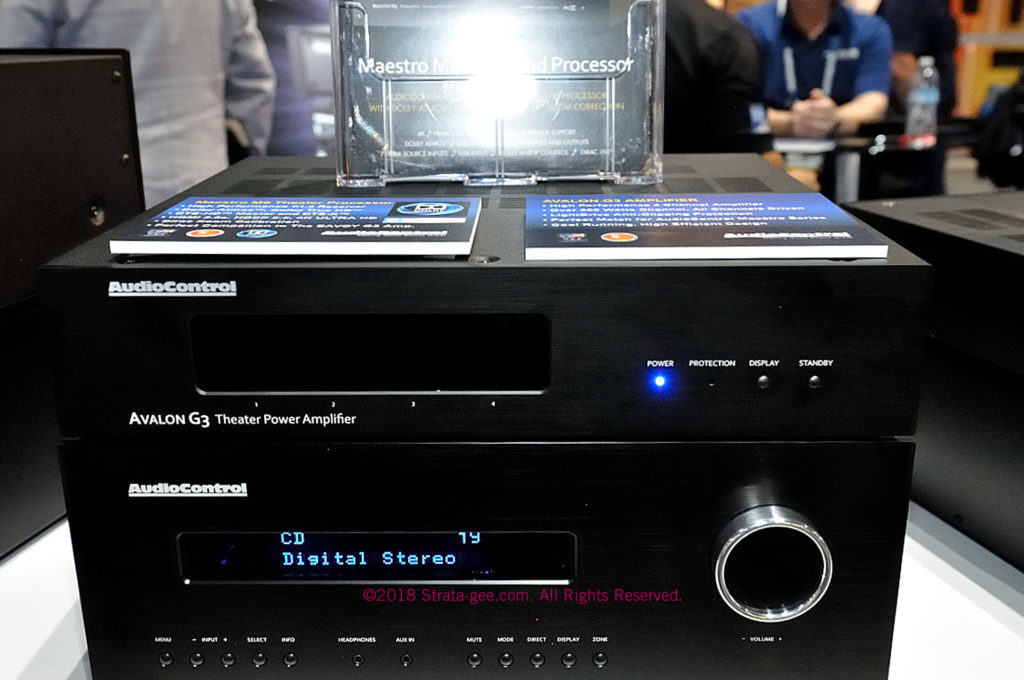 Avalon G3 will be available in Q4 of this year at a Suggested Client Price of $1,960.
Getting Control of Commercial
Finally, last but certainly not least, is AudioControl's seriously cool line of CM-Series 70-Volt commercial amplifiers. The company has reached deep into their bag of tricks to come up with a line that brings new flexibility to integrators looking to expand their commercial business –  but do it in such a familiar AudioControl way that it eases the transition.
Unlike other companies who head to China and buy off-the-shelf 70-volt hardware and slap their brand on it, AudioControl takes a different path, applying good, old-fashioned American ingenuity to devise a better custom solution. From my recent visit to what they lovingly refer to as the "rainforest" – and yes it did rain while I was there, if only briefly – I met several members of their engineering team. These guys know the industry…and know what you need.
Their new CM-series will be available in three different configurations: the CM4-750, CM3-750, and CM2-750. Like all 70-volt designs, you can power a ridiculous number of speakers for large-scale installations, such as a significant landscape installation or in other commercial venues. The CM-Series offers 750 watts per channel in 70/100 volt mode.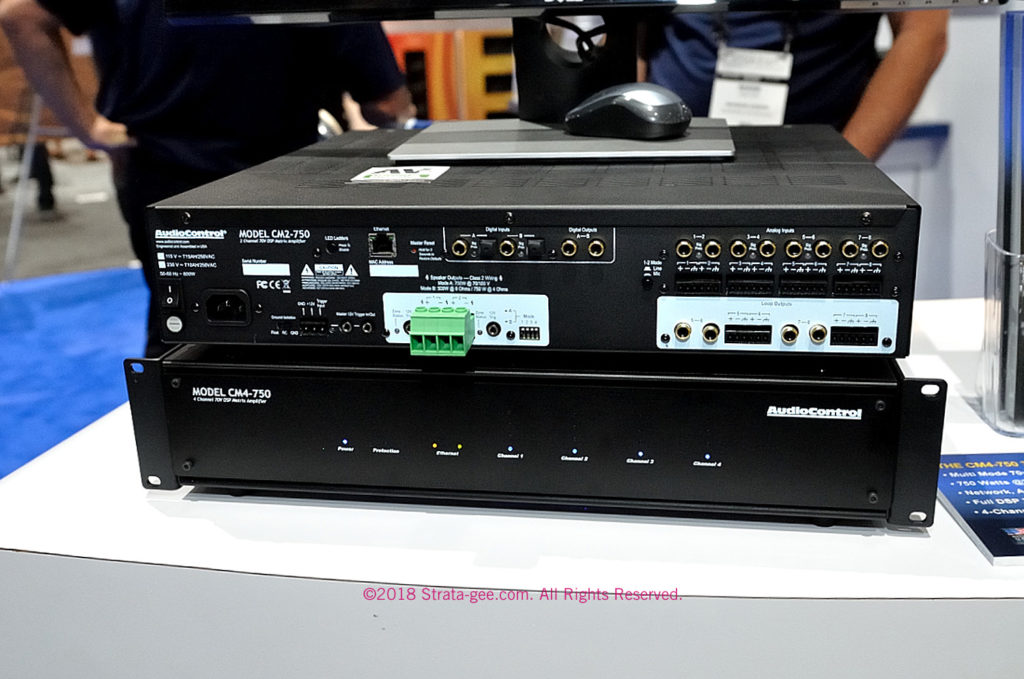 DSP Done Right, the AudioControl Way
CM Series offers dual mode, which means that it can operate either in 70/100-volt or 8/4/2 Ω. And it can do this simultaneously on adjacent amp channels if necessary. Power into 8Ω is 500 watts and 750 watts in 4 or 2Ω. This is obviously plenty of power to power whatever system configuration you are facing, and all if this comes in a diminutive 2U rack space package.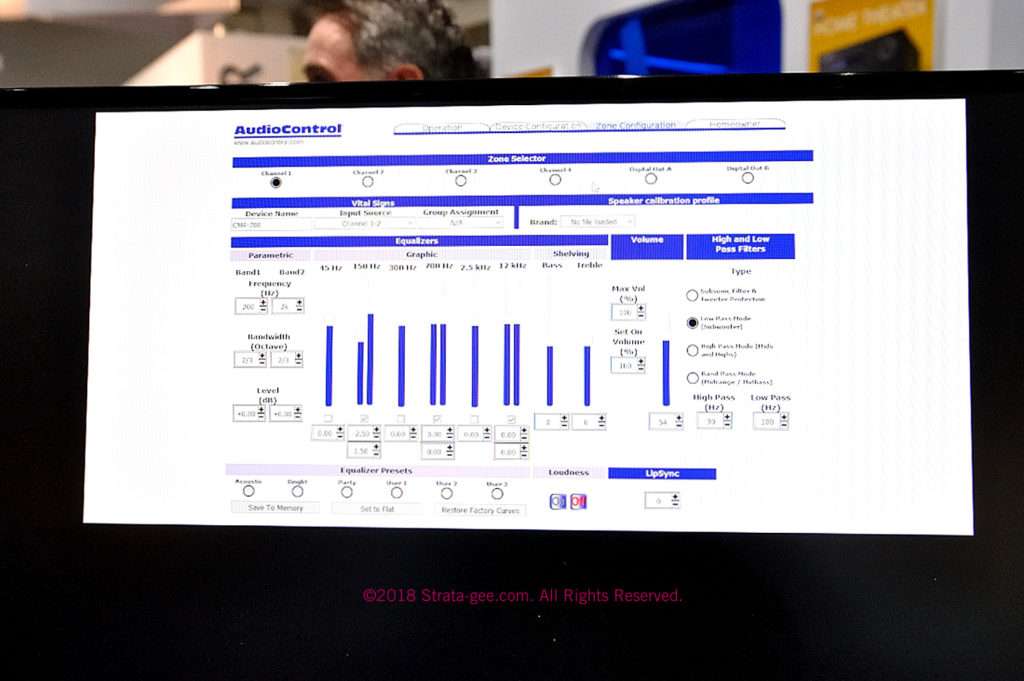 What's really neat is that, much like other products in the AudioControl family, the company has built in an impressive DSP control and signal matrixing capability. If you know AudioControl, you know that this is one of the company's strengths and they're bringing it to their commercial line as well. IP and app control capability, zone EQ with memory, high/low/band pass filtering, built-in speaker profiles, balanced & unbalanced inputs…even a microphone input.
CM-Series will be available in Q4 this year, beginning with the CM4-750 which carries a Suggested Client Price of $2,700.
Learn more about these and the entire AudioControl line by visiting: www.audiocontrol.com.