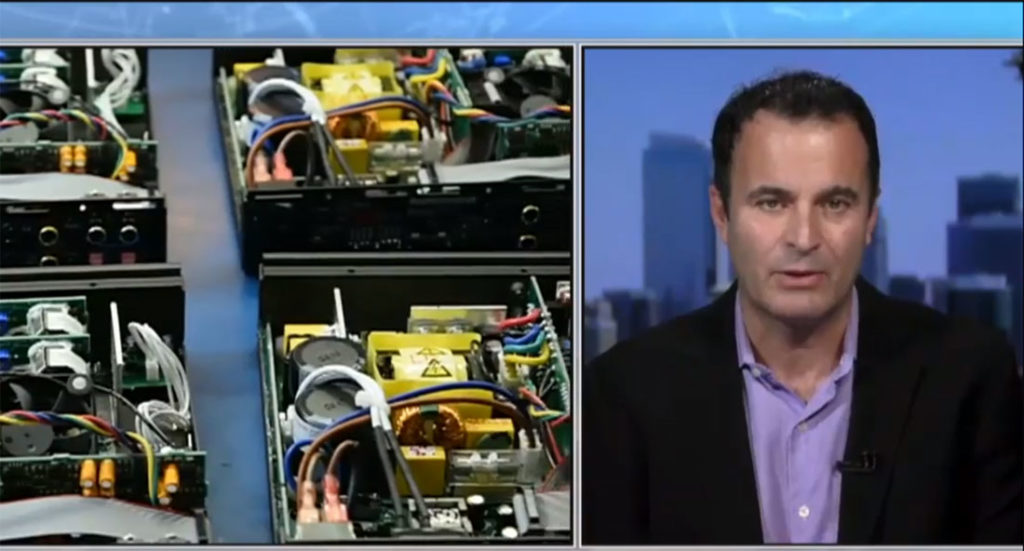 Alex Camara, CEO of Seattle-based specialty electronics manufacturer AudioControl, was featured Friday on a segment on the Fox Business Network (FBN) talking the real impact of tariffs on American manufacturers. In the wake of the move by the Trump administration pushing a dramatically increased 25% tariff on a wide range of Chinese goods, Camara explained to FBN anchor Liz Claman the true impact these tariffs have on his business…and ultimately the American consumer.
See Camara explain how tariffs are trouble…
Fox Business Network's Claman introduced the segment on tariffs saying that President Trump says that tariffs on goods from China are paid for by the Chinese, yet she noted that many in the American business community are saying quite the opposite – that they are bearing the burden of these tariffs. She goes on to note that while up to now, many of the American businesses absorbed the cost of the tariffs (negatively impacting their profits), this latest round of tariffs just implemented by the administration at rates of up to 25% will have to be passed along to American consumers.
She then turned to an interview with AudioControl's Camara who told her that most American manufacturers don't disagree with the notion that international trade needs to be better "balanced." However, he tells her, "the current situation [the latest tariffs imposed] is just a very difficult one for small- to medium-sized manufacturers," Camara said in the interview.
Made in America, with Some Parts Coming from China
"We get about 60/65% of our parts from the United States and we're very passionate about that [sourcing parts in the States]. However, we have to bring in 20 or 30% of our parts from China and from other parts of the world. And the current tariffs are not paid by China…they are paid by my company" Adding, ". …when those parts arrive [at the port], before they get released [to us]…we have to pay that tariff. And that's a massive impact…

Alex Camara, CEO of Audio Control on Fox Business Network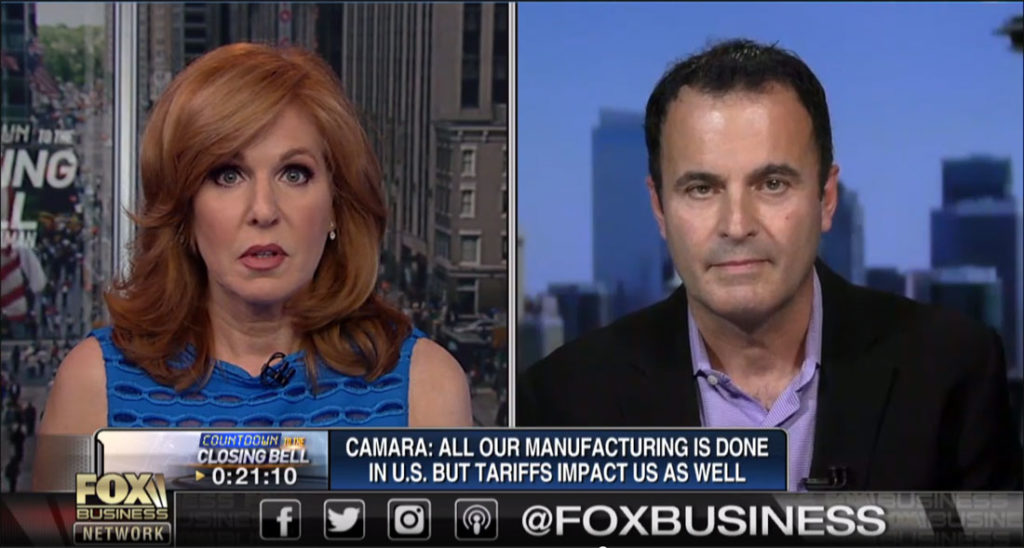 At that point, Claman interrupted Camara to mention again that President Trump says that China will pay the tariff – which led Camara to firmly reinforce that companies like AudioControl are unquestionably paying the tariff…not China.
CTA Comes Out Against Trump Administration's Tariffs
We spoke with a source connected to AudioControl who told us that this is a topic that Camara feels strongly about which made him a great choice for Fox to interview. The appearance was coordinated by the Consumer Technology Association (CTA), which has come out in opposition to the administration's trade strategy.
Just last week, the association released a statement from CTA president and CEO Gary Shapiro which said in part:
"The Trump Administration has now formally proposed an excise tax or tariff on consumers' favorite technology products – including smartphones, laptops, TVs, wireless headphones and smart speakers. In all, tech products account for more than half of the $300 billion in products on the new tariff list.
 
"This immense round of tariffs is exponentially worse for our country. China is one of the top export markets for American technology – and its retaliatory tariffs will choke U.S. job creation and global sales for American manufacturers and innovators.
 
"President Trump is right to oppose China's bad trade practices. But National Economic Council Director Larry Kudlow has acknowledged what we've said all along – tariffs are taxes paid by Americans, not China. Raising tariffs in this questionably legal fashion hurts American families, workers and businesses."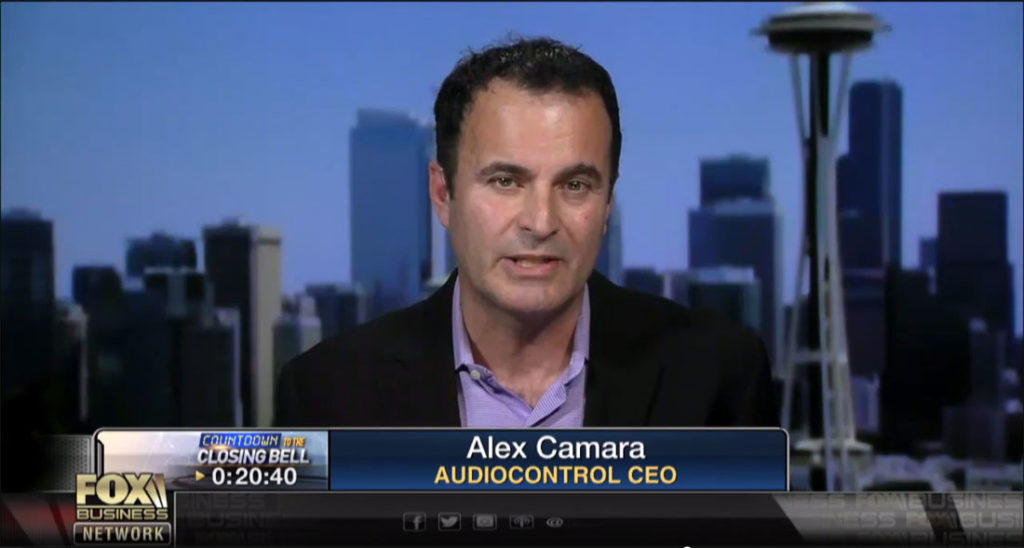 For This Appearance, Camara Had One Central Goal
I reached out to Alex Camara to ask about his appearance on FBN. In an email exchange, Camara told me that he had one central goal for this appearance on Fox.
"The point I was trying to make and I hope came across, was that we agree that there needs to be a better world trade balance. But the current method of tariffs – especially punitive tariffs at 25% – is not fully understood as to the impact it will have on American companies and ultimately the prices the consumer will have to pay…

Alex Camara via email
The whole segment was wrapped up by Liz Claman, who exhorted her viewing audience to: "Buy their products…help them out!"
See more on AudioControl and their products at: www.audiocontrol.com.