AudioControl, the Seattle,WA-based scrappy manufacturer of specialty audio electronics for both the automotive and residential markets announced that 2017 is their 40th Anniversary, marking a somewhat remarkable journey from outsider accessory maker to a brand of growing significance to many in the mobile AV and residential custom integration communities. And to what does the company attribute their success? It's all about reliability, performance and value…
See more on this remarkable milestone for AudioControl…
Taking a moment to get a little personal here, I was in specialty audio retailing back in the 1970s and the dealer I worked for was methodically looking for ways to both goose system performance while, at the same time, padding our profits. We came up with many strategies, but my favorite was centered around a new brand of accessory products we had picked up – AudioControl.
AudioControl offered a line of high quality equalizers and, eventually, real-time analyzers. We found a high correlation between the increased consumer satisfaction with the greater fine adjustment of tonality equalizers gave them, and improved system margins in systems that were sold with this audio add-on.
A Compelling A-B Comparison
When eventually AudioControl added real-time analyzers, we began to pursue real room acoustic analysis and adjustment for even greater system performance. Once a system was properly adjusted, you could do an incredibly compelling A-B comparison – and watch your customer's jaw drop when you take the equalizer (and its resulting room compensation) out of the system.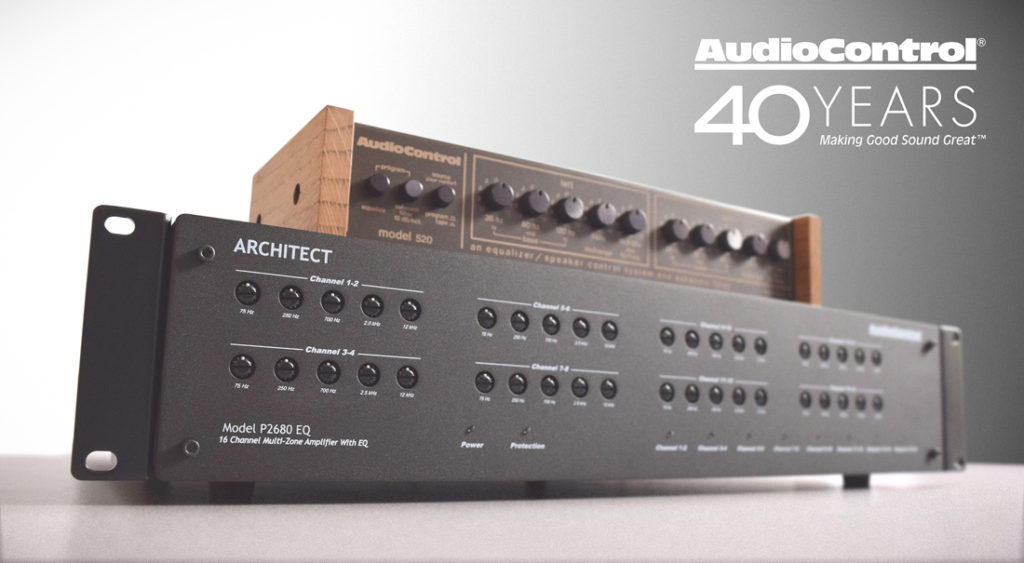 AudioControl grew over the years, with most of its business growth coming from their mobile AV line. But always, the company delivered top quality construction and performance, for reasonable prices.
40 Years of Growth
Undoubtedly, my dealership wasn't the only one experiencing success with AudioControl, as they have successfully traversed 40 years of growth with an expanded assortment of products – including an expanding line of custom integration products that solve problems and enhance performance. Or as AudioControl likes to put it…Making Good Sound Great.
Products like their Direcrtor Model M4800 8-channel amplifier recently won a 2017 TechHome Mark of Excellence Award from the Consumer Technology Association. The company also launched a Sound Partners Program which provides for custom tailored DSP profiles for participating brands. All-in-all, just another example of their continuing innovation.
Making Good Sound Great
"For 40 years, AudioControl has engineered and manufactured some of the finest audio  components proudly made in the USA," Alex Camara, CEO of AudioControl said in a prepared statement. "Our products are sold throughout the U.S. and internationally in approximately 35 countries worldwide. As our loyal dealers and end-users can attest, few things are as gratifying as the gift of music, and AudioControl continues to be at the forefront of making good sound great by offering the most advance, high-performance components we have ever produced."
Learn more about AudioControl at www.audiocontrol.com.