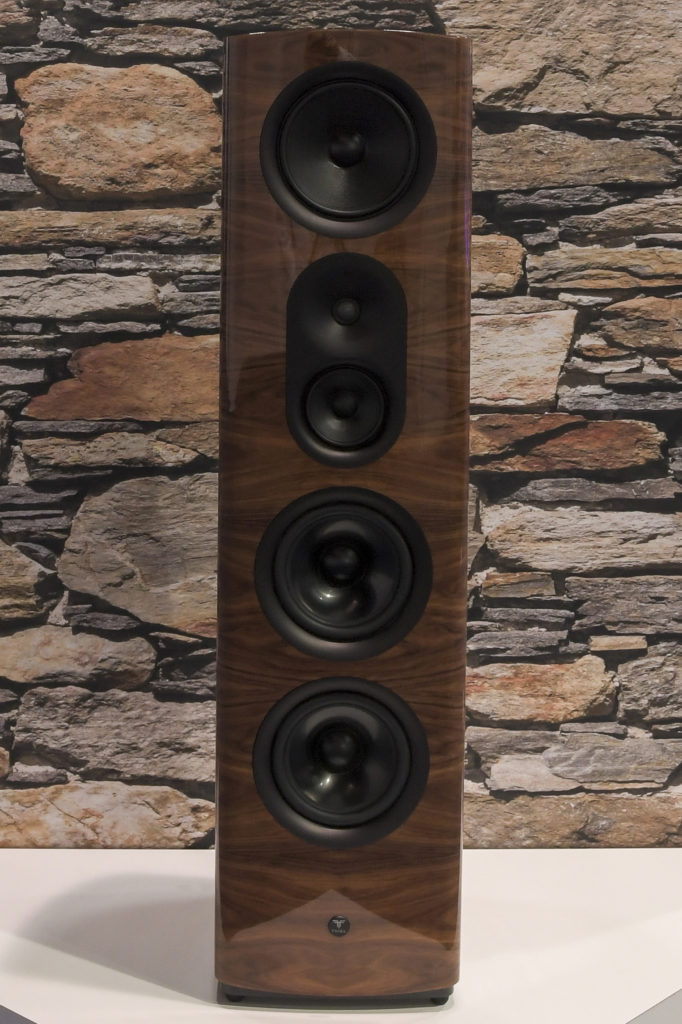 Last week's Strata-gee story on the final liquidation of what remains of Thiel not only drew a huge number of readers, it also sent a big chunk of them on to the auctioneer's website (McLemore Auctions). Many of those readers who journeyed to the auction were in search of a great deal on a good line of Thiel speakers. But then, in an unexpected twist, a source reached out to Strata-gee to offer a warning to those in search of a great deal on Thiel.
Know this before bidding in the Thiel auction…
I have taken no joy in my extensive reporting on the decline and fall of a great American brand in the wake of Thiel's acquisition by a Tennessee private equity investor in 2012. It's painful to watch once powerful brands get mismanaged into oblivion…and there have been far too many examples of that over the last few years.
It is true that, in the case of Thiel, the new owners decided that it was time to set a new course for the brand. There were several reasons they came to that decision – some pragmatic (such as the unique challenges of utilizing a 1st order crossover design)…and some of it strategic (such as updating to more popular contemporary styling and technology).
The Speakers for Sale are Post Jim Thiel-Era Designs
You may have noticed as you perused the final Thiel liquidation auction that there are speakers in the remaining inventory…many, many speakers. Some of these speakers are Thiel branded and some are Aurora branded. But NONE of them are original Thiel legacy products, resplendent in its Jim Thiel-inspired and engineered phase coherent source technology.
Nope, those are long gone, with whatever remained of those units sold off for parts to the newly independent Thiel service department, now known as Coherent Source Service in Lexington, Kentucky. You can see my post announcing their formation here …and visit their website here: www.coherentsourceservice.com.
A Source Emerges To Warn About Thiel Inventory Issues
So all that exists in this auction are the newer, post-Jim Thiel designs. These designs were a dramatic departure from the past design philosophies and technologies Jim Thiel employed, but they were not bad designs at all. The new owner had hired former PSB & SVS engineer Mark Mason who designed a line of speakers with more conventional design and technology, but still based in high quality. I had the opportunity to audition them a few years ago at a CES and found them quite competent…if not particularly daring or unique.
So it was quite surprising when, after last week's article appeared, I received a communication from a knowledgeable source who told me that things at this Thiel auction are not exactly what they may appear to be. Some of what I learned simply explained the many items I found unique and curious in the auction. Those strange, non-standard finishes on certain TM3s and TT1s? These, it turns out, were show samples and existed for the purpose of glitzing up a show booth. Ditto, many of the electronics I noticed – they are there largely for show display purposes and may not even work. However, other warnings from my source were much more ominous.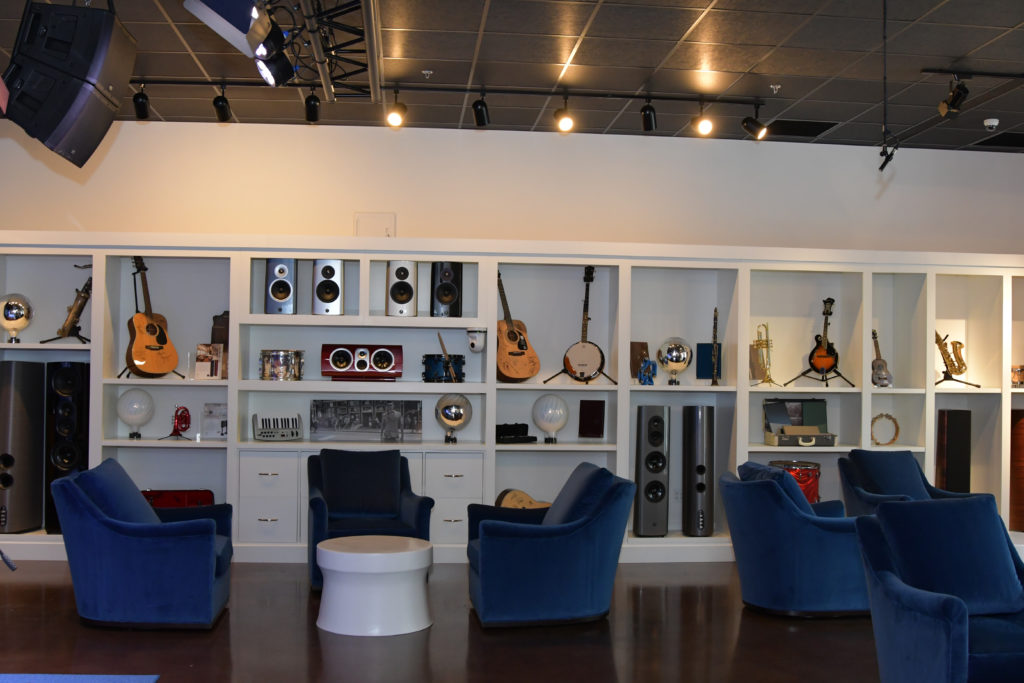 The Principle of 'Caveat Emptor'
Let me start by saying I have not independently confirmed all that this source has told me. However, this person is in a position to know about these matters. And this source is further known to me as one that has provided reliable information in the past.
Anyone who is experienced bidding in auctions such as this one should know that extreme caution is necessary. The phrase "Caveat Emptor," which roughly translates into "Let the buyer beware!" Is one bidders should know and embrace – and certainly pertains in this situation. Just because something looks nice in the photo, does not necessarily mean it works as nice as it looks. Consider this disclaimer the McLemore Auction Company states as part of the "Terms and Conditions" of this auction of Thiel speakers.
Disclaimer:
All lots sell as is, where is, with all faults. McLemore Auction Company, LLC and the seller do not give or make any type of guarantee or warranty regarding the lots to be sold, implied or otherwise. McLemore Auction Company, LLC encourages all bidders to inspect lots in person before bidding. McLemore Auction Company, LLC is not responsible for incorrect listing information, if any. McLemore Auction Company, LLC has attempted to provide accurate descriptions of all items, however, it is the bidder's responsibility to determine the condition and suitability of each lot. Printed statements or descriptions by McLemore Auction Company, LLC staff are provided in good faith and are matters of opinion.

McLemore Auction Company, 'Terms and Conditions' associated with Thiel auction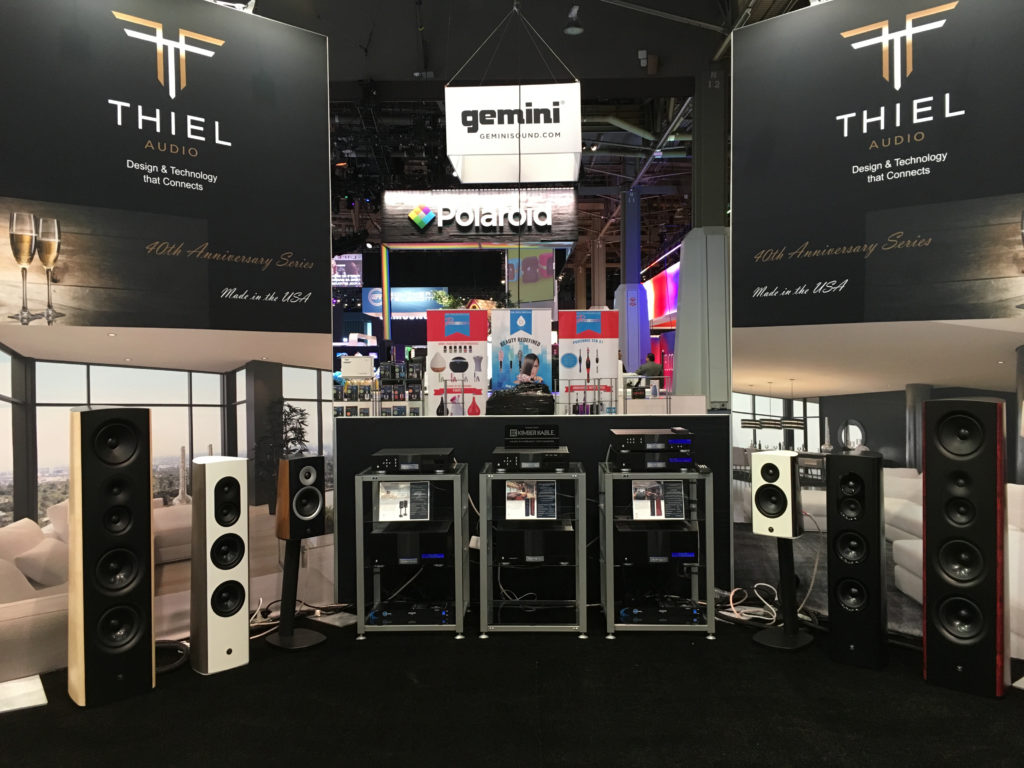 Note especially these sections: "All lots sell as is, where is, with all faults." And,"…it is the bidder's responsibility to determine the condition and suitability of each lot." Keep these words in mind as you ponder the new information I've just learned.
TM3s – A Troubling Tendency to Short Out
There are a surprising number of Thiel TM3's in this auction available in multiple finishes. According to my source, bidders should beware – these were all being held at the company because of a quality control problem involving an issue with their binding post plates. These plates, I'm told, have a tendency to short out the binding posts. This is something that can be fixed, but it involves literally ungluing the bezels and removing the drivers to get to the plate to repair it.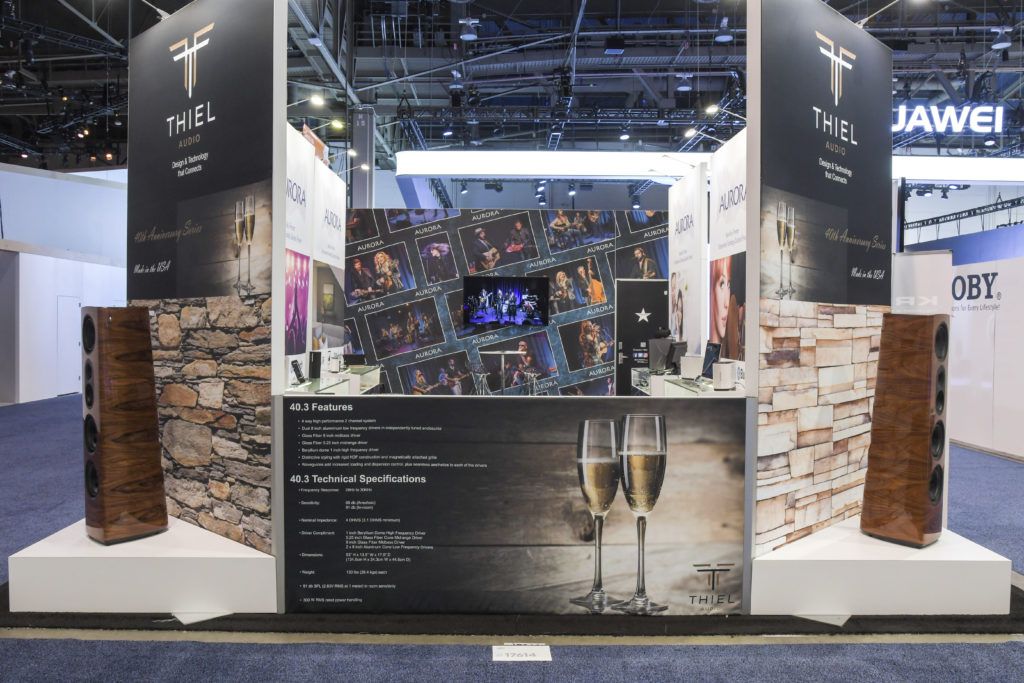 The impressive-looking 40.3's in rosewood finish (see them in the photo above) were built in the USA and were intended for static display only. I'm told that since they weren't intended to be played, they don't have a crossover network in them. The woodwork is said to be stunning and photos from the company seem to bear that out. Apparently they were supposed to just stand there and look pretty.
Most or All Thiel TT1s are 'B' Stock Units
Most, if not all, of the TT1s are considered "B" stock units. For most companies, a B stock designation means that the model can play but may have one or more cosmetic issues. Some brands warranty B stock units – of course, that is certainly not the case in this situation. B stock typically includes show samples and units returned for shipping damage. It is possible that some or many of these Thiel TT1s (and likely other models as well) are units that were returned by dealers and that extra handling and shipping may have caused damage.
All of the subwoofer drivers were supposed to end up in a new subwoofer product for the company as part of their 3rd Avenue line. Unfortunately, due to cost overruns, that project was cancelled. My source assures me these would be great drivers to use in some DIY home subwoofer project.
As for all of the other speaker components, these are all off-the-shelf items from legitimate component suppliers including Scanspeak and Seas. They are all perfect for any home speaker builders out there.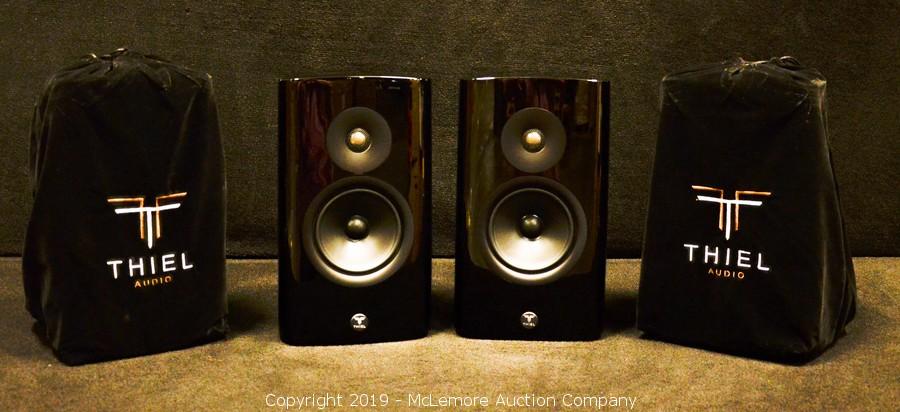 Are You Good With Wood?
On the other hand, caution should be taken when looking at any of the empty speaker cabinets. Apparently, the company was experiencing issues with their "box builder" who struggled to construct boxes that adhered strictly to spec. Hence, in the case of many of these items, drivers don't fit properly…or at all. In some cases drivers and ports could be "bulging," ports could be missing altogether, or holes were drilled too small to allow the driver to be mounted at all.
If you are a carpenter, or otherwise good with wood, you will need to tap into that capability to modify these cabinets to work with your project.
The Aurora Roar
My source tells me that any of the Aurora wireless speaker products that are in printed retail "beauty" boxes should be full production models and be good to go. These may actually be some of the safer items for remote bidders to consider with nothing more to go on but photos and descriptions.
All of the Aurora in-ear monitors were said to have been developed as give aways at Aurora studio events, and for sales by dealers or souvenir shops in and around the Nashville area. My source tells me that these are reasonably good, but not great, earphones.
It may still make perfect sense for knowledgeable audio buffs to bid in the Thiel liquidation auction. However, you should take this new-found knowledge into consideration as you bid. With this in mind, you may be able to score a real Thiel deal.