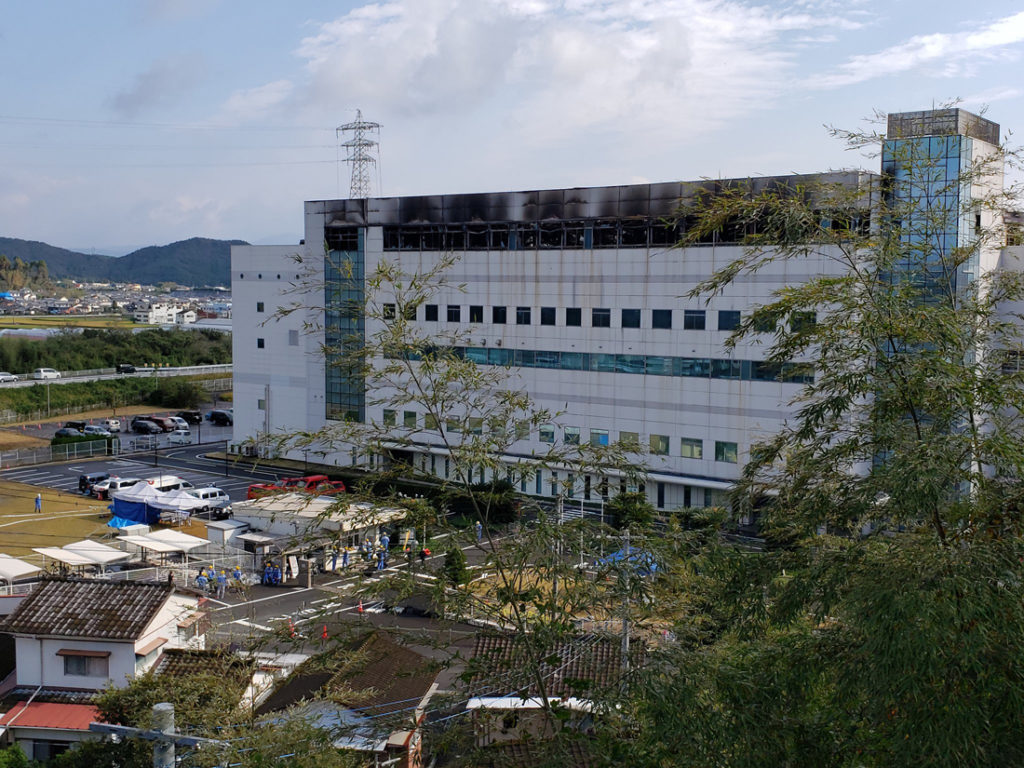 Commits to Deliver New DACs & ADCs in 2022!
In one of the most-read stories ever posted on Strata-gee.com, I reported on a fire in October 2020 at an AKM factory in Japan. AKM is one of the world's largest manufacturers of large-scale integrated circuits (LSI) used in a variety of products, including digital-to-analog converters (DACs) and analog-to-digital converters (ADCs) for the audio industry. In that post, I warned you that this fire threatens to "disrupt the global supply of critical digital ICs." It was the bright red flag of what was to become a massive supply chain headache that the world continues to struggle with to this day.
UPDATE: What's happening now after the AKM fire
Recently, Strata-gee reader Paul Quilter of PQ Imports in New Zealand asked me in an email, "…what is happening with AKM and the re-build of their factory in Japan?" That is a great question Paul, and to answer that I am providing this update. But I'll say this upfront, AKM is a tough company to report on as they have not said much publicly since the fire hit their facility. Nor has the company responded to my direct outreach by the time this article was posted.
However, I have located and spoken with several sources and by triangulating, we can build a reasonably good idea of how the company is doing in its quest to recover from their fire – a fire that turned out to be far more devastating than they fully appreciated when they first announced it had happened.
The Good News…and the Bad News
The good news is that the company is making some real progress. The bad news is that it still has a very long road to recovery ahead of them.
Let's start with where we were at the beginning of this situation. On November 4, 2020, I reported that in late October a fire had occurred at an Asahi Kasei Microdevices (AKM) factory located in Nobeoka City, Miyazaki Prefecture, Japan. This was, it seemed, a pretty major fire on the upper floors – it took 82-hours, or more than three days, for firefighters to get the fire under control and put it out.
Images Give a Sense of the Devastation from the Fire
I posted images of the scene taken by a nearby observer. At first, it didn't seem that bad (see photo at top of this post)…until you looked more closely by zooming in on the factory windows to better see the inside ruin (see photo below). It became quite clear that this was a major devastating event and the facility would be out of commission for quite some time.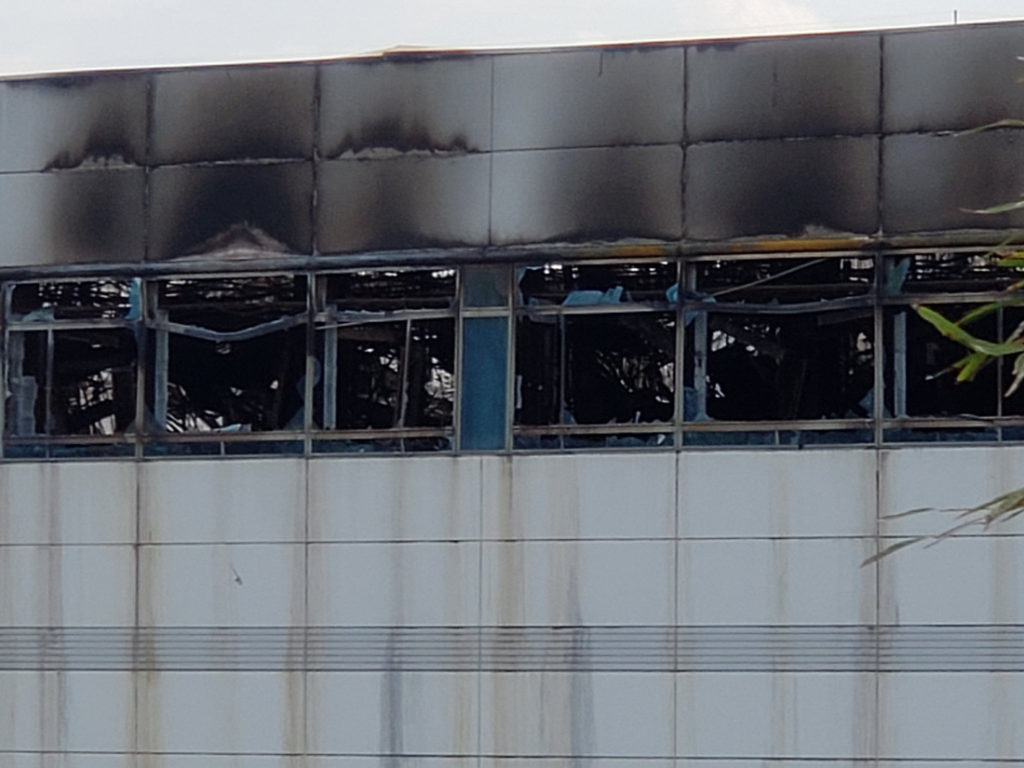 AKM admitted that it had not yet (at that time) completed a full assessment of the ramifications of this event. But even so, they took immediate steps to try and minimize it, suggesting for example that they believed they could get the factory repaired and back online in only about six months' time. That turned out not to be possible.
The Damage was Worse Than AKM Originally Thought
They also suggested that they would be able to contract out the production of their ICs to subcontractors to help fill orders. This seemed improbable to me as most chip factories – as far as I knew – were already operating at full capacity.
Here is what I've learned after conducting significant research. According to a late 2021 report by Evertiq, an electronics manufacturing industry news service, based on information they received from AKM, the intensity of the fire did even more damage than originally thought. At first, perhaps as a result of wishful thinking, the company thought that just one floor of the factory had been damaged.
Factory Structurally Damaged
But upon further inspection, they discovered that the factory was heavily damaged in places. Alarmingly, parts of the structure of the factory had actually collapsed. The fifth floor, the report concludes, "had been severely damaged," including "a collapsed ceiling."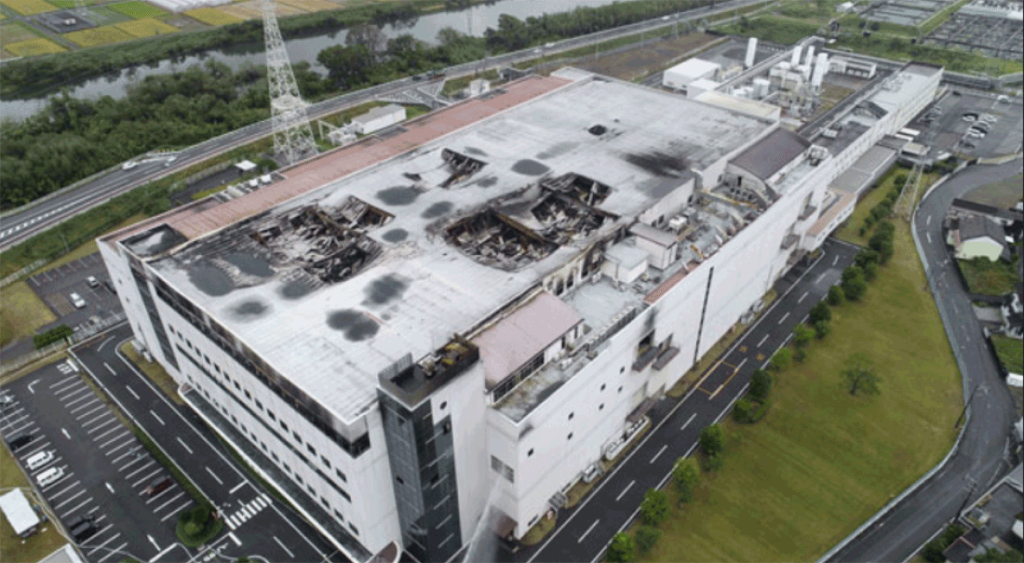 This level of damage is expected to complicate the clean-up and repair of the facility. With structural issues involved, care must be exercised to not impact other areas of the facility, while simultaneously reinforcing the building's structure for safety.
'Proceeding With Alternative Production'
As of April 2021, fully six months after the fire, AKM put out a statement indicating that the cause of the fire "was still under investigation" and debris removal had not yet begun, but would likely begin soon. Most likely, construction needed to wait until investigators had completed their task in determining what caused the fire.
In June, AKM announced that they are "proceeding with alternative production of some products" with the help of "several semiconductor manufacturing companies." They furthermore pledged to "continue to make efforts to ensure stable supply."
Just One Year Later, Announcing New ICs
In late 2021, AKM began teasing that they would soon begin shipping samples of select products that are part of its Velvet Sound series of audio DACs and ADCs. However, the company did not say where these products would be manufactured. In fact, while the company said they will soon have select samples available for manufacturers to test, none of these new samples being produced are existing models – they are rolling out all-new models. Several reports indicate that all of the current models will be phased out and any new introductions will be for new versions.
This announcement of all new versions most likely means that these new models are being produced in some other facility – perhaps on a contract basis. Or as AKM put it to Evertiq, the new products will be produced by their "manufacturing consignees."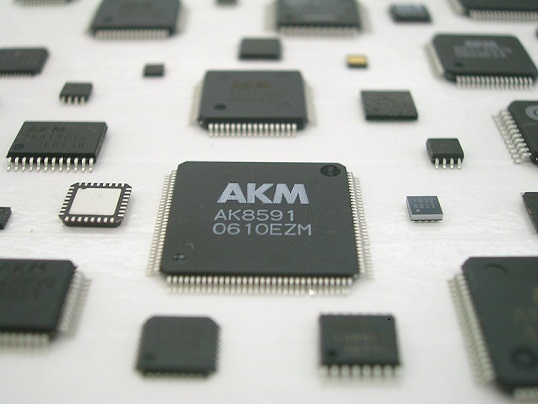 New Velvet Sound Audio Converter ICs Announced; One IC has 'April/May' Delivery, 'A Good Sign'
At the end of last month, AKM confirmed that they are ready to provide samples of 13 new Velvet Sound DACs and ADCs for manufacturers. While this is just some of the wide line of products offered previously by the company, it is likely very good news indeed for desperate audio industry manufacturers.
According to the official announcement from AKM, samples started shipping by the end of last month (January 2022). Mass production of the chips is scheduled to begin in the third quarter of 2022.
I can say that they are working with others [chip fabs] to help meet re-entry into the market for a number of IC types. I can also say that, for a certain IC that we use, they're projecting an 'April-May 2022' delivery. So that's a good sign.

Audio manufacturer who requested anonymity to discuss sensitive information
AKM Found Manufacturing Partners to Help Them Out
I spoke via email with an audio industry manufacturer who, for the first time in more than a year, actually sounded a bit optimistic. As you can see from his quote above, despite my earlier skepticism that the company would be able to find other semiconductor factories (chip fabs) with available capacity to produce AKM products – the company appears to have done just that. Earlier in 2021, one of their major competitors, Renesas Electronics – also based in Japan – told the Nikkei that it was willing "to lend part of its capacity" to the company.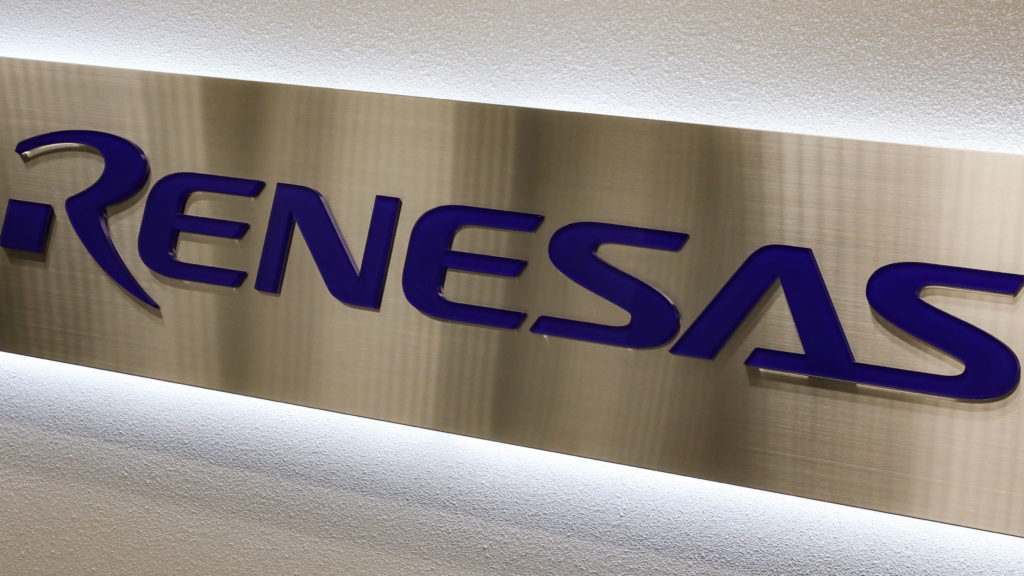 According to a report by the Nikkei, Renesas will manufacture the AKM products at its main Naka factory, which is northeast of Tokyo. This agreement, according to the report, specifically covers the production of AKM's ICs destined for automobile manufacturers. Toyota is said to be one of AKM's top customers.
Not Sure Who's Making the New Audio Chips; Not Sure It Even Matters
It is not known if this same Renesas facility is making the Velvet Sound chips for AKM as well, or if some other chip maker has stepped up to also help AKM out. The company has hinted that it is working with multiple other factories, and the manufacturer I spoke with seems to confirm that.
But at the end of the day, it doesn't really matter – it's just a relief that chips are coming.
More on AKM
AKM first entered the audio converter IC market in 1980 as music digitization became widespread. The company says it has shipped a total of more than 3.5 billion audio devices to over 2,500 manufacturers across all types of audio-related product segments – both consumer and professional electronics. AKM ICs are used in both high-end audio, as well as in demanding recording and mixing environments.
Learn more about AKM by visiting: www.akm.com