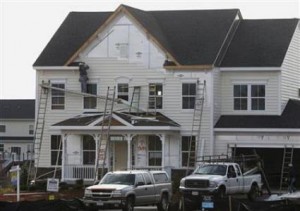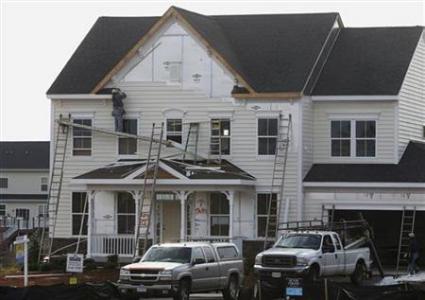 The U.S.Commerce Department released new data today detailing an unexpected uptick in housing "starts" or the number of homes that had begun construction during the month of October. According to the report, starts in October increased to a seasonally adjusted annual rate (SAAR) of 894,000 units or 3.6 percent higher than the revised September level of 863,000.
See more on this results which were well above estimates, surprising economists…
An important indicator of the health of the U.S. residential construction industry, housing starts are watched closely by economists. Earlier this year, several indicators on different aspects of residential construction began to show signs of a recovery – a welcome trend in this business which is a fundamental component of the overall U.S. economy.
October's reading on starts represents the fourth straight month in a row in which housing construction increased, suggesting a fairly durable recovery in this market which saw its peak of activity back in 2006. It is also the highest level of starts in four years – since July 2008.
A better indicator for the CE industry…
However, for the consumer electronics industry, we have long maintained that a more accurate indicator is not the overall starts number which covers all forms of residential construction – including the construction of multifamily units. Rather, we watch single-family housing starts which we believe to be an early and more reliable indicator of future household formations. It is when families form households that they tend to turn to products like audio/video electronics to help turn their houses…into homes.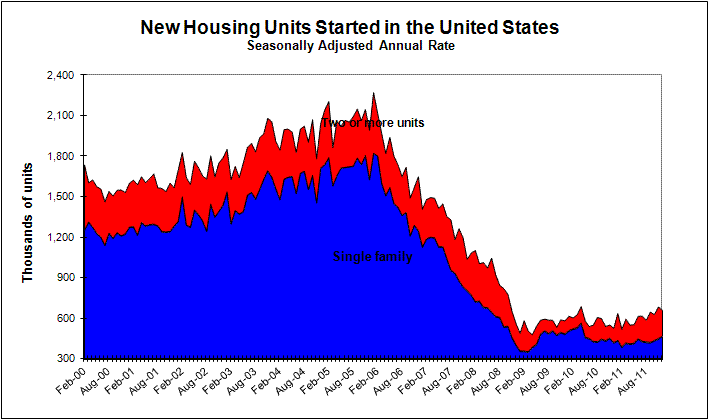 The overwhelming trend…
Here, the news is not nearly so exciting. After a three-month run of increases, in October, single-family starts declined two-tenths of a percent to a SAAR of 594,000…below the September rate of 595,000. Still, this rate is 35.3 percent higher than the October 2011 rate of 439,000 units.
"The overwhelming trend here is a housing market that has clearly shifted into recovery mode," Robert Kravcic, an economist at BMO Capital Markets, said in a note to clients that was quoted by the New York Times.
Regional results…
In tracking the results by region, we see pretty significant variations on the number of starts depending on where you are in the country. Both the Midwest and West regions showed solid growth, with the West booking substantial gains in starts of +17.2 percent and +14.4 percent in overall and single-family starts, respectively. However, the South and Northeast regions did not fare nearly as well with the Northeast particularly showing declines of -6.5 percent and -21.3 percent in overall and single-family starts, respectively.
"Today's report bears out similar changes in other economic indicators that housing continues to recover at a slow but steady pace, and is right in line with our expectations of modes month-to-month growth," said National Association of Home Builders Chief Economist David Crowe in a prepared statement. "However, we still have a long way to go to get back to normal production as inaccurate appraisals, tight lending conditions for home buyers and policy uncertainties continue to impede the recovery."
Ironically, when looking at building permits issued during the month of October, we see that the trends may ultimately even out. The "permits issued" numbers are widely viewed as a leading indicator of future construction starts. In this case, overall permits issued in October declined 2.7 percent coming in at 866,000 (September's rate was 890,000) – but permits issued for single-family homes increased to 562,000 or 2.2 percent above September's rate of 550,000 units.