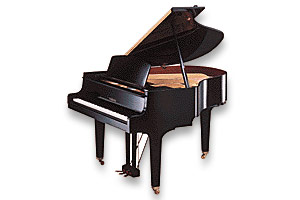 Yamaha Corp., likely heaving a sigh of relief, announced their financial results for the 9-month period through the fiscal third quarter (April 1, 2013 – December 31, 2013) with almost all good news. Showing significant sales and profit gains, the musical instrument and electronics manufacturer benefited from positive currency exchange rates…and lower overhead due to previous cost-cutting efforts.
See Yamaha's results below – results good enough for the company to raise its dividend…
In a proud, if somewhat muted voice, Yamaha announced that its sales for the 9-month period had increased 12.7% from ¥273.9 billion ($2.7 billion) last year to ¥308.7 billion ($3.0 billion). Consolidated operating income for the same period rose a solid ¥12.4 billion ($122.7 million) or 118.6% to ¥22.8 billion.
But in a welcome change from the last few years, the company admitted that it has benefited from a favorable swing in the currency exchange which now helped results after years of pain. The operating income, for example, was boosted ¥11.3 billion of its ¥12.4 billion total thanks to the positive exchange situation.
Results making beautiful music…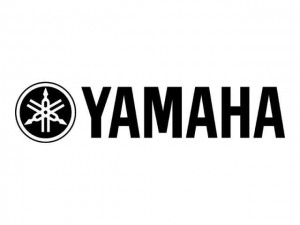 Ordinary income and net income were both similarly helped by favorable currency exchanges coming in respectively at ¥22.3 billion and ¥19.0 billion. But the swing to a positive currency exchange rate was not the only factor helping the company as clearly their restructuring efforts and business initiatives have gained meaningful traction.
But what about the breakdown of their sales by business segment? Here too, the company had much to boast about. Musical instruments, by far their largest division, showed a solid increase for the 9-month period coming in at ¥196.7 billion or 11.7% over ¥176 billion in sales last year.
The company noted that the segment saw poor sales of pianos in Japan, but this was more than offset by increases in North America –  and, again, the favorable currency exchange. Sales of digital pianos increased…and while portable keyboards were slow in emerging countries, overall they also increased.
Audio sales were up…and down…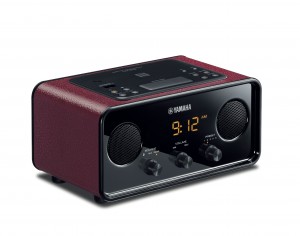 Sales of audio equipment increased a rather robust 15.9% from ¥68.5 billion last year to ¥79.4 billion this year. Interestingly, the company noted that when excluding the positive impact of the favorable currency exchange, audio equipment sales actually decreased in all markets except North America. Sales in the commercial audio equipment market was said to be "sluggish."
But in the network devices sub-segment, a part of their audio equipment business unit, the company noted that sales increases in routers and conference systems offset declines in commercial online karaoke equipment.
Semiconductors are sweeeeeeettt…
Yamaha's electronic devices unit also saw an impressive sales gain of 30.7%, coming in at ¥14.8 billion. And the division saw its results swing from a ¥1.6 billion loss last year…to a ¥1.3 billion operating profit this year.
The company noted that semiconductor sales increased primarily due to higher sales of magnetic sensors (for electronic compasses)…and audio codecs which are used in smartphones. Yamaha also said that the rather dramatic results for this division were due to their efforts at "slashing fixed costs along with increased sales."
The problem with the 'other'…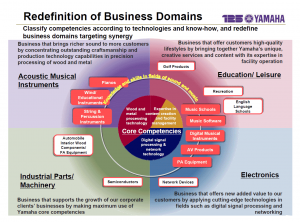 The only sober note in Yamaha's financial report came from their "other" business segment. This segment contains a rather eclectic collection of businesses the company has entered over the years that don't fit into any of its other categories such as automobile interior wood products, golf products, resorts, etc.
This "other" business segment saw modest declines in both sales and profits…although it was still profitable on an operating basis. Sales for the unit were down 1.6% to ¥17.8 billion, and profits declined 51.3% to ¥0.3 billion.
The company noted that sales of automobile interior wood products declined primarily due to a tough comparison period, as last year there had been more car model changes driving demand. Factory automation products saw demand drop in both Japan and China.
Company projected to double dividends…
Golf products experienced sales declines in Japan, but grew in South Korea and other overseas markets resulting in an overall sales increase. But in their resort business, the company said results were basically a push, the same this year as the previous year.
Taken collectively, the company had a signficantly positive report and they went on to announce that they were revising their forecast of a dividend for investors from the previous ¥7.5 per share to a more impressive ¥15 per share. This move is sure to please investors who stuck with the company through some rough years recently.