Wren Sound Systems earlier this month announced an updated version of their popular V5 wireless speaker system called the V5US. The "US" in the model designation does not refer to the United States, rather, it stands for universal system – and it represents a significant upgrade of the company's popular system.
See more on just what US means and why it will be popular with consumers…
Wren first burst on the scene in 2013 with the V5AP wireless music system. The V5 had caught our attention because – at a time when many companies were fielding wireless speakers – Wren had defined an upper mid-range product that offered more features, better look, and better sound for s step-up price.
After auditioning it, we were even more enamored, as the unit was a strong performer with a solid build (and feel), and great sound. Apparently, others agreed, and the company went on to receive a slew of positive reviews from a wide variety of magazines, websites, and blogs.
Multiple Systems, Now Universal…
The original V5 was offered in three different models – distinguished by your favorite flavor of wireless system: AP (for Apple's AirPlay), PF (for DTS' Play-Fi), and BT (for aptX Bluetooth). You simply picked the system that was your favorite, and away you go.
But what about those with a multi-system home? Or what if the user, at some point, changes his/her phone system? Houston…we have a problem.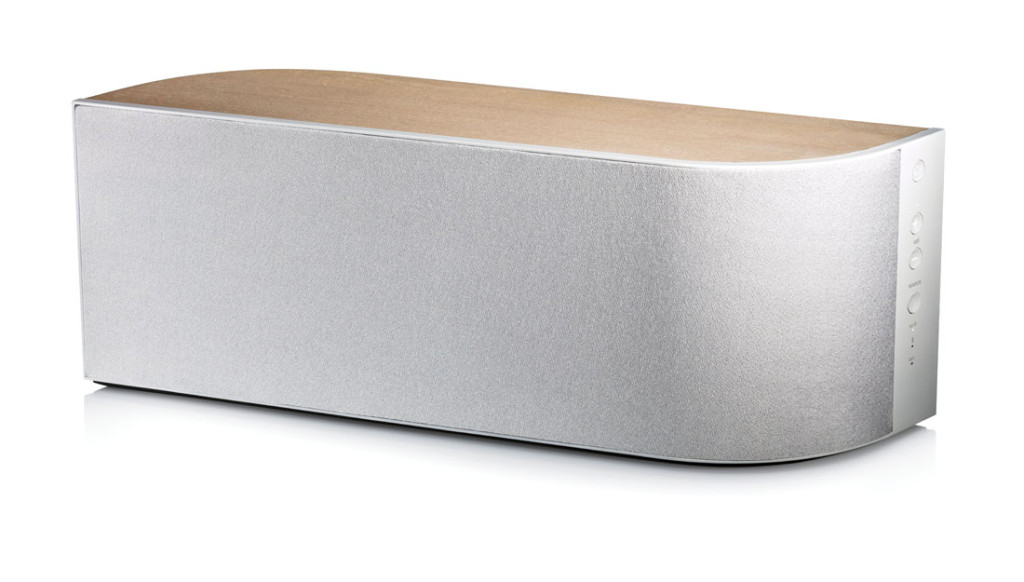 Elegant & Simple Solution…
Wren developed processes to try and address these specific situations and their commitment to their customers is admirable…but these problems persisted. The fact is, there was likely a group of shoppers who were put off by the need to choose one wireless technology or the other.
Now with the V5US, this problem is solved simply and elegantly – for the one model now houses all three major wireless platforms. Voilà…if your household is like mine where some residents are iOS based and others are Android with Play-Fi based, everyone's now accommodated.
All That and More…
This new model retains all the things we loved about the original V5 – stunning good looks, rock-solid build with clearly upgraded fit-and-finish, and a robust sound quality that puts other wireless speakers to shame. Wren has built a product consumers would be happy to have prominently displayed on their shelf, featuring a genuinely attractive wood cabinet in a uniquely curvaceous design.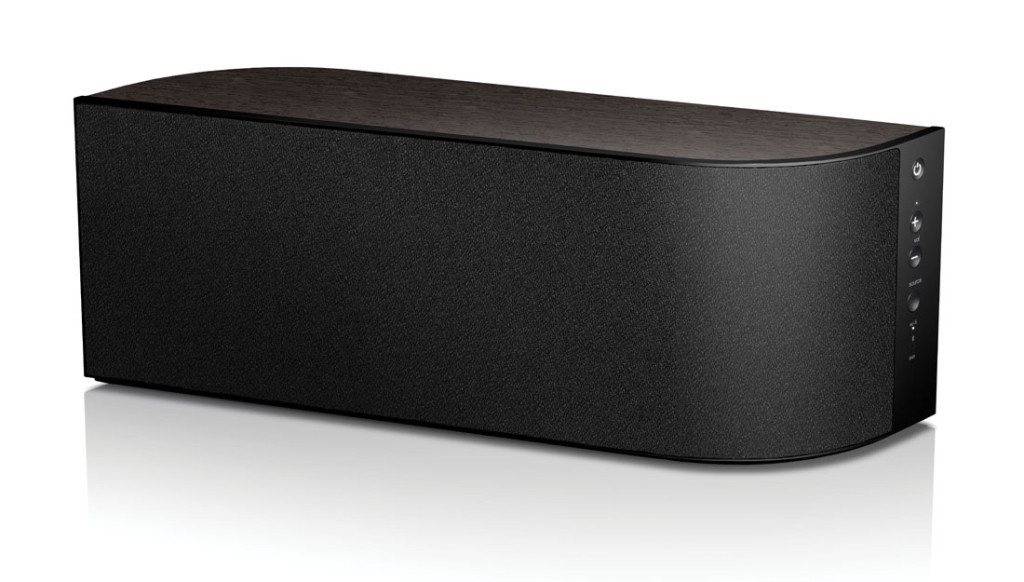 "At Wren, we believe that great audio performance and great design go hand-in-hand," Mike Giffin, President and CEO of Wren said in a prepared statement. "In a world of plastic speakers, Wren offers a genuine alternative for those who prefer real wood with rich finishes, subtle curves and sophisticated styling. You're going to live with it, so we think you should enjoy looking at it."
Intuitive Multi-zone System…
Users can connect up to eight V5s to a single system and simply and intuitively control their own multi-room music system. We haven't tested this yet, but the company says the user, with just about any brand & model smartphone or tablet, has full control of a pretty complete multi-zone system. One user can simply stream music from their device perfectly synched throughout all eight zones. Or, on the other hand, different music can be streamed in the zones either from one device or multiple devices…all in a manner that is intuitive to users.
Wren has also gone the extra mile to design a system that is easy to set up and use with intelligently designed setup guides and materials that get the consumer up and running in just a few short minutes. Using the product is even easier now as it is fully conversant in any lossless streaming technology you are likely to be using.
This new V5US is available in two new colors – a light almond crème anigre…or a dark espresso wenge. The new V5US sells for $499 and is available now either directly from Wren, or from one of their authorized dealers.