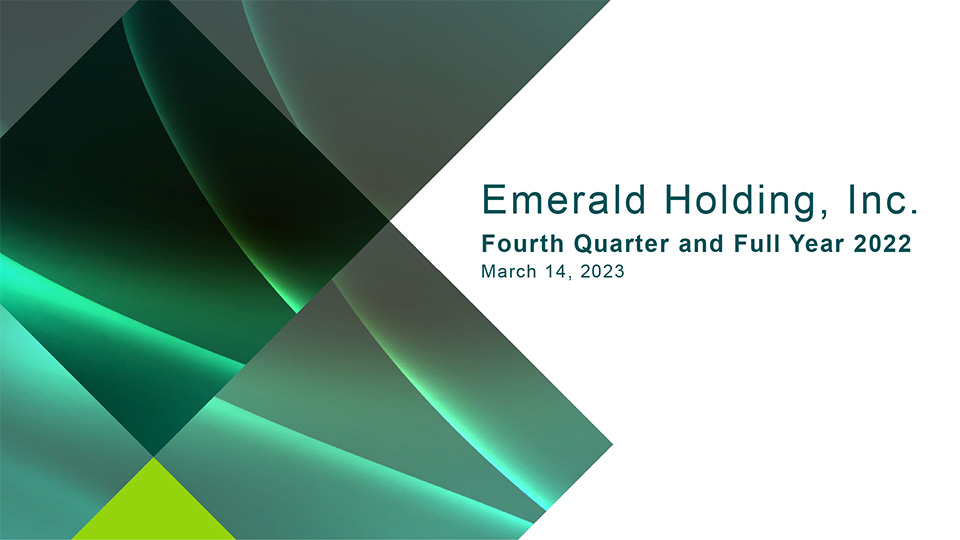 Owner of CEDIA Expo & CE Pro Sees Revenue and Income Gains
Emerald Holding, Inc. (NYSE: EEX) (Emerald), also known as Emerald Expositions (Emerald Expo), reported their fiscal 2022 fourth quarter and full-year results on Tuesday. Their results, with strong revenue and income growth, clearly establish that the organization is rebounding from the years of COVID with exhibitors and attendees coming back to their events in force.
Learn more about the Emerald Expo fiscal 2022 results
Emerald executives Hervé Sedky (President & CEO) and David Doft (CFO) were upbeat as they described dramatically improved results for fiscal 2022 fourth quarter and full year, thanks to continued improvement in the performance of the company's post-pandemic in-person trade shows and conference events. The company conducted 124 such events in 2022, and the performance was markedly improved as compared with 2021 – a year that struggled to move past the pandemic in fits and starts. The company conducted only 63 events in 2021, and many of them – such as the CEDIA Expo 2021 – performed quite poorly as compared to its pre-pandemic version.
Some of their events turned in revenues and profits equal to – or even exceeding – those same events' performance during the period prior to COVID-19. However, Sedky told analysts on a conference call that overall, the events in 2022 averaged about 73% of the performance of their events in 2019.
Revenues and Income Grew in the Quarter and the Year
Revenues in Q4 of 2022 came in at $93.6 million, 127.7% higher than the revenues of $41.1 million booked in the same quarter in 2021. Net income for the quarter was $22.4 million, much better than the net loss of -$8.9 million in the quarter in 2021. Ironically, adjusted EBITDA in the quarter actually dropped from $51.0 million in fiscal 2021 to $25.0 million in fiscal 2022. CFO David Doft explained on a conference call with analysts that this decline was the result of receiving a cash payout from the event insurance company in fiscal '21 that wasn't repeated in the same quarter this year.
For the 2022 full fiscal year, Emerald had revenues of $325.9 million, a 124% increase over revenues of $145.5 million in fiscal 2021. Net income for the year was $130.8 million as compared to a net loss in fiscal 2021 of -$79.7 million. Net cash from operations was $175.1 million in fiscal '22 which was 94.6% higher than net cash of $90.0 million in fiscal 2021.
'A Strong Recovery'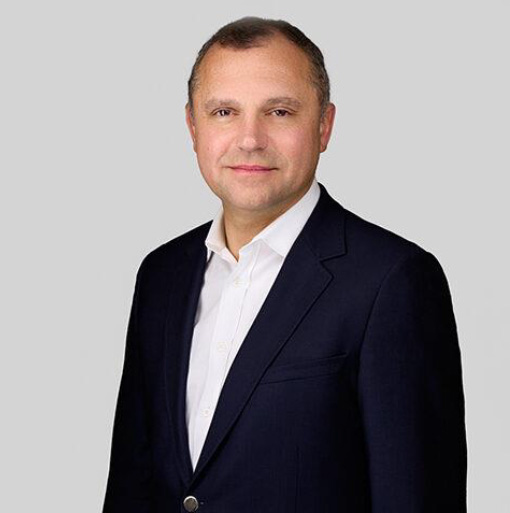 We witnessed a strong recovery in the events industry in 2022 as COVID waned and exhibitors and attendees were eager to get back to in-person events. Our unique business model offers multiple revenue drivers including organic growth, our Xcelerator program for new event launches, and our acquisitions strategy, all focused on making Emerald a stronger leader in the industry. As a leading consolidator of live events, we've acquired eight businesses over the last two years that build on our existing capabilities across our events, content, and ecommerce platforms. We also successfully launched four new brands in high-growth sectors through our Xcelerator program in 2022, providing us with an opportunity to apply Emerald's flywheel and add significant scale to the business.

Hervé Sedky, Emerald's President and Chief Executive Officer
These results are impressive, however, keep in mind that there are several new shows acquired since the previous fiscal year, as well as other new events launched, and events in 2022 that had been canceled in 2021 – all included in those numbers. Looking at organic numbers gives a fairer, more apples-to-apples comparison. On an organic basis, Q4 revenues came in at $52.9 million, a 27.2% increase over the revenues of $41.6 million in the quarter of the previous year.
Organic Results are More Modest but Still Strong
Likewise, the organic results for the full year include revenues of $205.1 million, or 41% higher than the $145.5 million in fiscal '21. So these organic results are still strong but strip out the new events in 2022 that either didn't exist in 2021, or the 2021 events that were canceled but appeared again in 2022.
Emerald Expo notes that in fiscal 2022, it had completed three major acquisitions, including Advertising Week, Bulletin, and Lodestone. For the last two years combined, the company has acquired a total of eight more trade shows. In addition to that, its Xcelerator unit launched four new events in key sectors, including food, decentralized finance, psychedelics, and mental health.
New Guidance; And Company Notes 'Softness' in Its Content Division Results
The company set new forward guidance for its projected performance in fiscal 2023. For 2023, the company says it expects to have revenues of over $400 million and an adjusted EBITDA of $100 million.
As we move into 2023, we are focused on our three strategic priorities of customer centricity, 365-day engagement, and portfolio optimization, and are confident in the future of the industry and our place as a leading player.

Sedky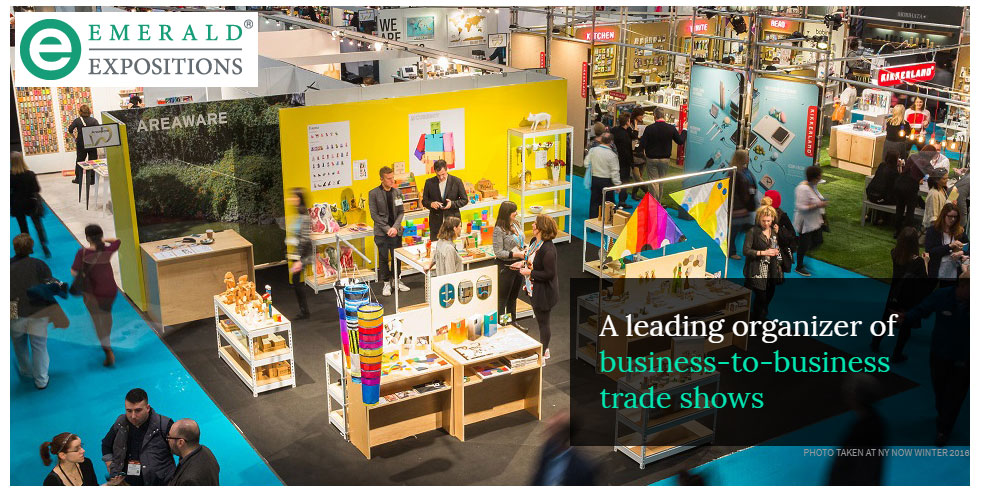 In general, the Emerald Expo financial report was overall positive. The only interesting note I found is that the company reported that it is experiencing "softness in other marketing services." This is the category that includes its publishing properties, such as CEPro, Commercial Integrator, and other magazines and media properties. The actual numbers showing this soft performance were not broken out in this report, but will most likely be shown in later filings with the Securities and Exchange Commission.
Learn more about Emerald by visiting emeraldx.com.