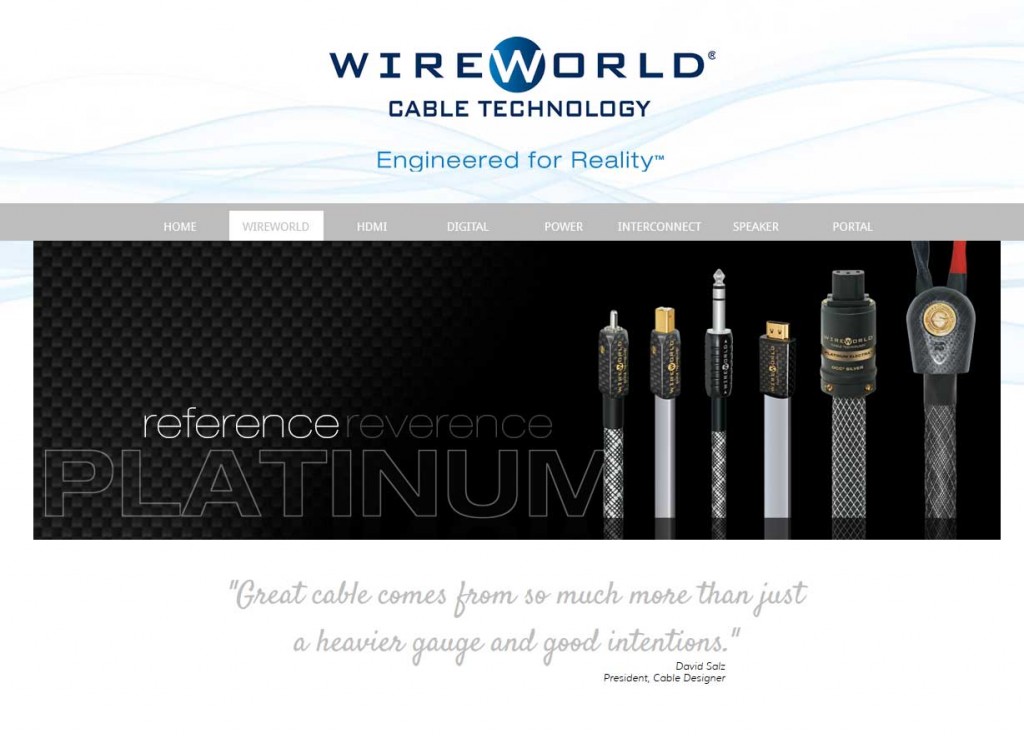 Wireworld, Inc., a specialty cable and interconnect manufacturer, announced this week that it has launched an all-new website. The new website has a completely updated and attractive design and is chock full of detailed information with color illustrations and photos on their extensive line of high quality cables and interconnects.
See more on the clever design of this new website…
Wireworld has not just refreshed their website, they have completely overhauled it with all new images, information and illustrations. There is a new and fairly intuitive navigation scheme that easily moves the viewer around the site.
This new navigation makes it easy for the user to quickly and easily move around the company's extensive line of cables and interconnects. The company not only shows their entire line of products, but also offers extensive information and data.
This slideshow requires JavaScript.
To help make the data more digestible, the company has included colorful graphics and illustrations that demonstrate the many advantages of Wireworld products. And to make it even easier for users to select the specific model to meet the their needs, the company provides clear and simple comparison charts.
Product "blow-up" illustrations show the exploded view of various models so that users can clearly see the higher quality construction of the Wireworld products. Detailed information on materials used help users understand the added value built into the Wireworld line.
Finally, in each product section, the company includes a Pro Installer note with information specifically relevant to custom installers and integrators.
See Wireworld's all new website at: www.wireworldcable.com.