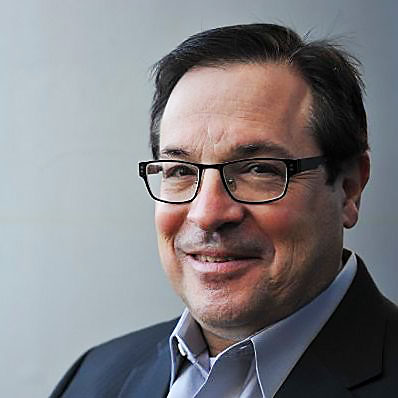 Well-known industry personality Robert Heiblim died early Friday morning, January 7, 2022, after a brief battle with cancer at the age of 69. Heiblim enjoyed a long and prominent career in technology, first in corporate management and later launching his own successful consulting business. Most know him for his time at Denon, where he ultimately rose to become the President of U.S. operations. But his career, and his industry influence, ultimately grew to represent so much more than that.
Learn more about the passing of Robert Heiblim
Robert Heiblim was born to Dorothy (Barron) & Bernard Heiblim on June 17, 1952, in Passaic, New Jersey. After graduating from Passaic High School, he traveled across the country to attend college at the University of California's Berkeley Campus. According to his LinkedIn profile, he majored in Mathematics. After graduating from UC Berkeley, his first real job was with a major California Hi-Fi chain that went on to be the launching pad of many careers of top industry executives – Pacific Stereo.
And it was there, in his first real-world job, that Heiblim realized that he had found the industry that would become his home for the next 5+ decades. It fit him like a glove. He loved music, he was interested in Hi-Fi gear, and he loved the business of technology. This was a match made in heaven.
Only a Select Few Rise to National Industry Prominence
In an industry with hundreds of thousands of role players, only a select few rise to national industry prominence. Those unique individuals possess some combination of smarts, passion, energy, savvy, drive, and a strong desire to rise in the ranks to an influential role.
When you ask of anyone who knew Robert well, "What was that one characteristic that really distinguished him from others?" Almost to a person, they all say the same thing – he was incredibly smart. I like the way his colleague David Kaplan put it to me in a telephone conversation late Friday from the floor of the 2022 CES in Las Vegas.
Leading Denon During the Heady Days of the 1980s
After a four-year stint at Pacific Stereo, Robert moved on to Denon in 1980. These were the heady days of the industry, where the audio segment was growing fast – but the competition was fierce. Step-up or Mid-Fi brands were coming into their own, offering consumers better quality for a little more money over the mainstream electronics lines, while at the same time offering retail dealers more performance, reliability, and profit. By the middle of the 1980's, three powerful brands had emerged to compete to own this middle-market segment – Yamaha, Onkyo…and Denon, led by Robert Heiblim.
One of Heiblim's colleagues Stephen Baker first interviewed with him in 1984 for a position at Denon. When asked to describe his impressions upon meeting his potential new boss, Baker told me, "Robert defies description…he is not your average guy. He was such a fascinating person." Baker went on to further reminisce about his interview with Robert.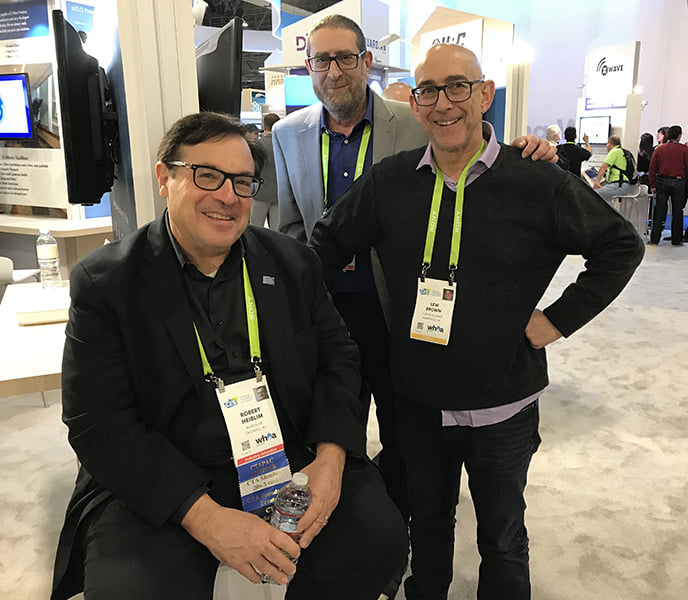 'An Incredible and Insightful Human Person'
"He was brilliant," Baker said of Heiblim. "He was a great boss who challenged me to produce my best work. We were all really tuned in to making the business succeed – and have fun while we were doing it. There was a lot of passion for music and audio from everyone at Denon, but particularly with Robert, Ken [Furst], and myself."
Glen O'Brien of Media Delivery Strategies, another colleague of Heiblim's who was both a friend and a former Denon manufacturer sales representative, agreed. "Always the smartest guy in the room. I think of him as a dear friend, an incredible and insightful human person. You know it was business with him, but it was always about the people in the business and the things that people did. It wasn't about the widgets…it was about the people, first and foremost."
The Launch of Bluesalve
After 13-years at Denon, Heiblim went on to hold top roles with companies such as KH Holdings, E-town (one of the first online, tech-oriented social media communities), Gemini Industries, and Altec Lansing. In 1993 he founded his first consulting business, RH Associates. In 2009, he and partner Lew Brown launched Bluesalve, another consulting agency that expanded dramatically in 2019 as Bluesalve Partners – adding Avi Rosenthal, David Kaplan, and Dan Quigley to the partnership.
In 2012, Heiblim began what would become a decade-long relationship with the Consumer Technology Association (CTA), which allowed him to influence the industry while also giving something back. In his time at CTA, he became the Chairman of the Audio Division and Chairman of the Board of the Small Business Council.
The Consumer Technology Association
On Friday, the CTA released a statement with comments from President and CEO Gary Shapiro.
We mourn the passing of industry stalwart Robert Heiblim. He gave of himself to the industry in so many ways: as a top executive of major technology brands, as a consultant and as a friend and mentor to so many in industry. A longtime advocate of CTA, Robert served in volunteer leadership positions including terms as chair of both CTA's audio division board and Small Business Council. He also served as a member of the CTA Foundation. We will miss his optimism, commitment to the industry and eagerness to share his wealth of knowledge."

Gary Shapiro, President and CEO of the Consumer Technology Association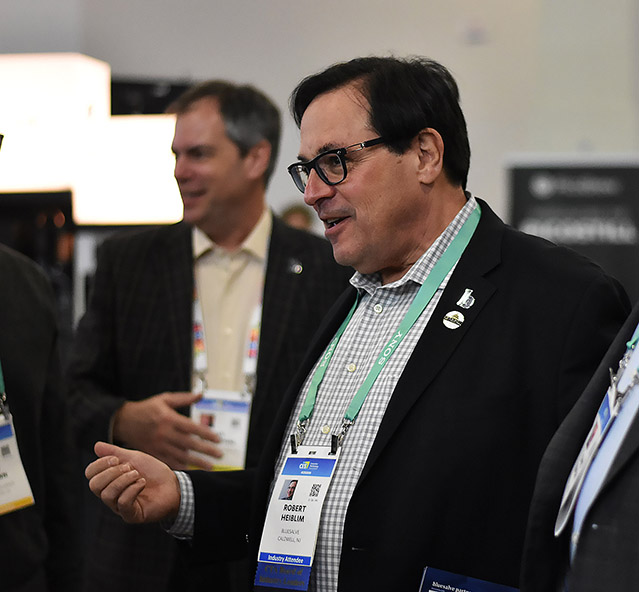 Will Be Missed by Many
Robert Heiblim was a loving husband, proud father, delighted grandfather, and significant industry personality who will be sorely missed by many. He is survived by his wife Lisa (Gardner), whom he married in 1992; his children Trevor Scott (Hilary) Heiblim, Derek Vaughn Heiblim, Riley Rose Heiblim; grandchildren Hunter James Heiblim and Austen Robert Heiblim; and brothers Steven Heiblim and Marko Heiblim.
There are no immediate services set. The family is planning a Celebration of Life Memorial Service for sometime later this year, but the date has not yet been set as of this writing.
In lieu of flowers, the family is requesting that a donation be made to the Consumer Technology Association Foundation in Robert's name. You can do so by following this link and clicking on the "Donate" button:
https://www.cta.tech/Who-We-Are/CTA-Foundation/Donate#donate
Share Your Story
As a final note, let me ask that for any readers who knew Robert Heiblim, please share your story in the Comments section below. Families tell me that they often read these stories and take some comfort from learning just how important their loved ones were in their work lives.
So please, share your story…