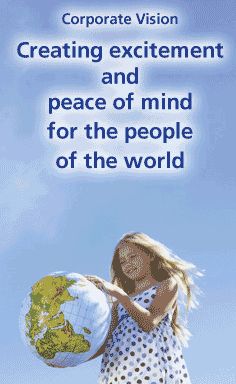 Just days after the JVC Kenwood Corp. announced their dismal fiscal first-half results and revealed dramatic revisions to their full-year forecast – including the surprising news that they would lose money this year – the company released a statement saying they would attack their performance shortcomings aggressively. A series of actions were outlined designed to mitigate the company's projected loss…but they couldn't say for sure at this time if these actions will have a material effect on the remaining fiscal period's performance.
See the steps JVC Kenwood's board of directors outlined to minimize their losses…
As we reported earlier this week, JVC Kenwood's results for the first-half of their fiscal year saw sales decline slightly, and profits drop like a brick from a profit last year to a loss this year in Operating Income, Ordinary Income, and Net Income. The company blamed certain trends in their business for the rapid impact on their cost structure, such as: a negative currency exchange rate on the sales of certain products in Japan, a sales "realignment" of some products, slumps in Europe and North America, and the postponement of "leading works" from their Entertainment division.
These trends not only killed their first-half results, but forced the company to drastically revise their annual forecasts downward showing that, instead of the previous forecast of a profit,  the company now is expected to lose money in the current fiscal year. (See our previous report which details the results.) This is pretty big news – the company has seen sales declines for 3-years running and can only say now that they will end up flat this year. And their new profit forecast means Operating Income and Ordinary Income will be in a seemingly unending 3-year slide, and Net Income will decline for the second straight year – resulting in a net loss.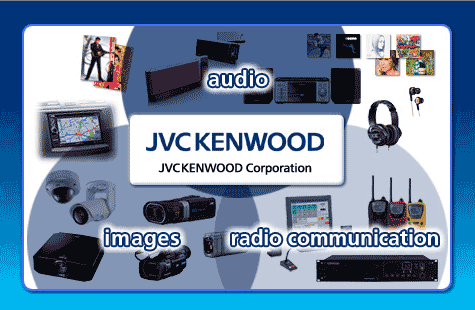 With these harsh realities, the company has chosen to attack their declining business aggressively, outlining a multi-pronged approach that includes both pay cuts – and staffing rollbacks. The three key approaches the company outlined include:
Cutting pay to the company's directors – JVC Kenwood says that it will cut the pay for directors, auditors, executive officers, and senior operating officers. These cuts will be in the range of 12% – 36% of total compensation (salaries and bonuses) and are at the moment planned for a 5-month period starting this month, November, and running through the end of the fiscal year…ending March 31, 2014.
Cutting pay for the company's senior officers – JVC Kenwood has announced that the company's senior officers will also see their pay cut by an average of 10% for the same 5-month period as the group mentioned above. In addition to this, their normal 2013 Winter bonus will be cut as well.
Launching an early retirement program – The company has decided to launch a voluntary early retirement program for their senior officers 45-years of age or older from any department in the company. Wording by the company says that "Considering [the] future business outlook" they need to "scale down current operations to an adequate scale."The notice from the company goes on to say that "Along with business contraction" the company will offer early retirement.Although the intention is not perfectly clear, it certainly sounds like they are considering employee layoffs in addition to the early retirement program. For those opting for the early retirement the company will provide "preferential treatment" including "additional retirement allowance" and paying for outplacement costs.
The early retirement program is expected to be offered to "several hundred employees." There was no specific figure offered either for the target number of early retirement takers…or the total number of company-wide layoffs.
JVC Kenwood's statement said that further details on their business reorganization will be forthcoming as details are worked out.