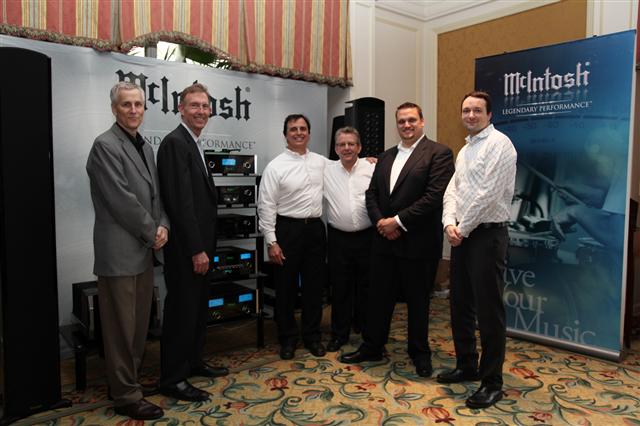 <March 14, 2012> McIntosh Audio Labs audio products received great acclaim as they competed with vintage motor cars at the McIntosh Listening Experience the company set up at the Concours d'Elegance. This was the second time McIntosh showed their products at the popular vintage motor car show which took place this past weekend at the Ritz-Carleton on Amelia Island, FL.
McIntosh set up a listening venue which allowed participants at the Concours d'Elegance to experience several of the company's systems including its MANHATTAN tabletop home audio collection and the SOHO collections.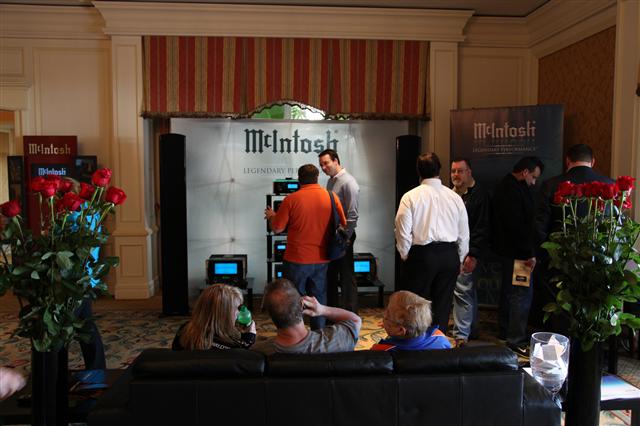 Last year, the company had been "delighted by the positive response we received from the attendees," said McIntosh President Charlie Randall. "Just as the fine motor cars at the Concours d'Elegance represent unmatched craftsmanship, quality and pride of ownership, McIntosh products represent the pinnacle of achievement in quality music reproduction. Our products are quality investments in music, and many of our proud owners pass them down through the generations."
For more information, visit: www.mcintoshlabs.com.