STRATA-GEE EXCLUSIVE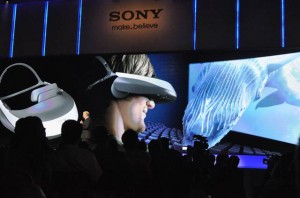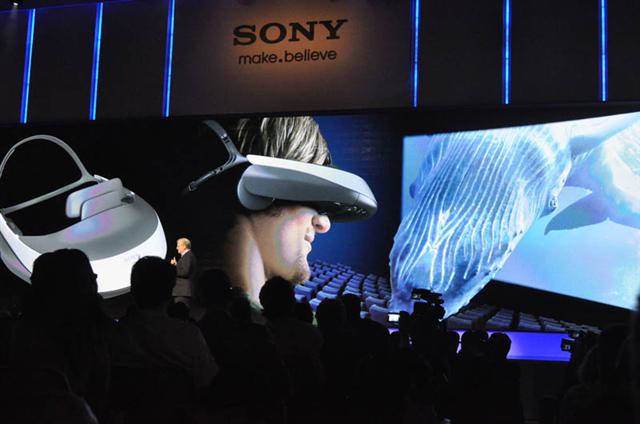 We told you last week about a shocking email received by a Sony dealer which proclaimed in a bold headline that "Sony Technical Support is now terminated." This seemed to us like a pretty big deal, and yet we could find no official announcement surrounding this email. We dug deep and found sources who told us a hazy and vaguely troubling story that sounded as though the company may be going through some kind of reorganization of its support services.
The day our story ran, we heard from Sony Corporate – seeking to correct some inaccuracies…
We had made multiple attempts to contact Sony for comment on our story last week, but we received no response prior to the article's posting on April 10th. However, apparently our story caught Sony HQ's attention and later that day, we heard from their corporate media relations department who went on to provide us with an official statement from the company on what they viewed as inaccuracies in our original (and exclusive) report.
In that report, we told you about an email that had been sent – to dealers, we said…but it turns out it only was sent to service centers (some of whom are also dealers) – with a bold Sony logo at the top and a headline centered under that which stated that "Sony Technical Support is now terminated." We reached out to our usually accommodating sources at Sony who were…surprisingly…reluctant to talk about this situation.
Some type of reorganization…
However, from our sources, we learned of some type of reorganization of Sony support resources. We were told of a four "Tier" support mechanism…with one Tier in Florida being cut out.The news itself was surprising…and the manner in which it was executed seemed shockingly poor for a company as professional as Sony.
We heard from Sony Authorized Service Centers, most of whom agreed with the sentiment of one who told us that he was "totally and completely" blindsided by this announcement. And not only was this announcement unexpected…it was incomplete. The note, which we described as "pretty bare" gave no explanation of why this move was being made, what the ramifications of this decision were, and just how techs were to adjust to a perceived cut-back in support.
Statement received from Sony Corporate…
In the statement sent to Strata-gee by Sony, we were given a few corrections and points of clarification on certain elements of our story. The statement did not deny that such a communication was sent out…but it did provide some clarification and explanation of why the email was sent.
First and foremost, Sony wanted us to know that the telephone support line referenced to in our story "is not a Customer or Dealer facing support option," the statement said. Rather, this "telephone line was used by service technicians that need advice and assistance with the repair or service of a Sony product."
A valid clarification…
This is a valid clarification as our story originally identified our information as coming from a dealer. Other information provided in the article appears to refer more to Sony's customer support functions, rather than support functions relative to repair technicians. However, some service centers are also Sony dealers – and some Sony dealers are our sources.
So the fact that this notice was sent to Sony repair centers for their repair technicians…those who are dealers were impacted by this notice as well. And although our article wasn't precisely clear on this distinction, this was largely due to confusion of our sources in the field by the lack of clarity contained within the notice and lack of any other supporting information from the company.
Conference call with Sony executives…
Today, in a conference call arranged (and monitored) by Sony's media relations, we had an opportunity to interview Alan Benedict, Sony's Director of Service Engineering, and Johnny Pham, Sony Product Support Manager – both of whom were involved in creating the official statement from Corporate that had been provided to us after our article ran. The Sony execs made a strong case for the logic of this change in support policy.
Sony did, in fact, decide to eliminate telephone-based support for service technicians, primarily for the following reasons (as reproduced from the statement provided to us by Sony):
o Sony has developed tools that assist technicians with troubleshooting our products that has decreased the need for assistance

o Sony has incorporated diagnostic features into some of our products that had the highest call volumes to this telephone line so that technicians can easily determine what needs to be serviced without assistance

o Changes to Sony's service policies have decreased the number of service events that occur in the field

o Therefore, the number of calls that come into this telephone line have steadily decreased over the past couple of years to the point that we could eliminate this option without significant impact to our customers
Execs amplify these points…
Amplifying some of these points, Benedict told us that Sony has a very complete web portal for technicians called "Web Assist" that will, for example, track part numbers – even those that change over time – and facilitate identifying and ordering the correct replacement part. Sony, it seems, has really thought through how to improve product repairability with clever built-in diagnostic tools that guide techs to the proper solution for most common failures.
When we asked the Sony execs just what the changes to Sony's service policies were (as mentioned in the statement) that have "decreased the number of service events that occur in the field," Benedict told us that the company has worked out an exchange program for certain lower cost products that would incur repair costs greater than their purchase price.
Call volume has steadily declined…
Benedict told us that, as Sony has improved their approach to service issues, the situation has led to the point where, as mentioned in their statement, call volume has steadily declined. With this being the case, it made sense to phase out the dedicated technical support telephone line.
But when we pressed, asking him if he believed that there is NEVER a need for a tech to contact the company, Benedict admitted that there might be occasions when that will take place…it just won't happen enough that it requires a dedicated telephone line.
"There's very few technicians calling in anymore," Benedict emphasized. "Is there never a reason? No. But we have solutions for technicians that if they do need to call – they're just not calling a dedicated line."
Techs can still get web-based and email support…
According to Benedict, most technician's questions and issues can be solved via the web portal. For those who still require support, they can either email the address provided in the notice…OR they are welcome to call the regular customer support line which will route them to the correct person.
Both of the executives were adamant that the situation that Strata-gee uncovered does NOT mean the company is cutting technical support – despite the heading of the Sony notification. The company remains committed to providing full technical support for their products.
"We support no matter what," Pham jumped in. "A customer can still call in that has a TV from 10-years ago…we still support it to a certain extent. Now we will tell the customer 'Your TV is a little bit old, we might not have parts for it…to repair your TV.' But we still support it. If they call in for troubleshooting we still do the normal troubleshooting for them."
Company service reps will help…
Pham also told us that Sony Authorized Service Centers also have company representatives that they can communicate with, if they have a troublesome repair that they need more company help on.
When we brought up the notice that went out to Sony's service centers with the headline "Sony Technical Support is now terminated," both of the Sony execs told us that they were not involved in writing that notice. But did they understand why the wording would cause consternation among their service centers – "Yes," Benedict answered quickly.
Notice could have been worded 'a whole lot better'…
"To be honest, internally, when your article came to [our] attention, there was some discussion as to why it was quite worded that way," Benedict admitted. "It could have been worded a whole lot better."
Another point of contention in our original story was the discussion that we had been told that there were four tiers of support within Sony – with one tier recently eliminated in Florida. The four tiers, we were originally told, included two in the Philipines, one in Florida, and one in San Diego. But in the statement we received from Sony, we were told that "Sony does not have four levels of customer support and a support level in Florida was not eliminated."
Sony's customer support structure…
We asked Benedict and Pham about this…and also asked them to explain the customer support structure in Sony.
"This is how it goes – the customer will call into our first level of technical support, and that first level will then escalate to a level 2 if they can't resolve the issue," Pham said, in explaining Sony's customer support system. "Level 2, if they still cannot resolve the issue, then they will reach out to our technical specialist or our engineering team. And then our engineering team or our technical specialist will then reply back to the Tier 2 to contact the customer with an answer or whatever questions we have more. So that is how our support flow goes today."
Getting our Levels (or Tiers) straight…
The explanation seemed to say that there were three Tiers of support. We couldn't help but notice that Pham actually used the word "Tier" – as we had been originally told Sony called them. So we tried to further clarify this new explanation with what our sources had told us originally.
Is Level 1 customer support in the Philippines, we asked. "Yes," Pham replied.
Is Level 2 customer support also in the Philippines, we persisted. "Depends on the product. Because we do have call centers in the Philippines, El Salvador and India…so it all depends on the products," Pham told us.
So are the technical specialists and engineering teams (their Level 3) in Florida, we asked. "No. Engineering teams are here in San Diego," Pham said. "Yeah, actually that reports to me," Benedict jumped in. "A customer wouldn't talk to an engineer – [he/she] would just talk to our Tier 1 or Tier 2."
Looks like 4 Tiers to us…
Benedict was suggesting that once a matter gets escalated up to an engineer or technical specialist, it's not really a Tier 3 customer support level…it's an internal discussion. Once the matter is solved or resolved by the engineers or technical specialists, the Tier 1 or Tier 2 rep will go back to the customer. However, we have been told by multiple sources that Sony maintains a separate and specialized support Tier for Sony ES products. To us, that sounds like four Tiers of support.
But we remain confused about the information we received about a Florida technical support call center being closed down. Our note from Sony Corporate said explicitly that "a support level in Florida was not eliminated." And when asked about it today in our call with Benedict and Pham, the executives said the same thing.
Support staff reductions confirmed…
But in fact, after our original story ran, we came into possession of another Sony document stating that a call center in Ft. Meyers, Florida has been moved to Nuevo Laredo, Mexico and Laredo, Texas. The document, an email dated April 8, 2014, was sent from "Warranty News <Warranty.News@am.sony.com>" and says, in part:
"I want to let you know that our ASC/ASD call center previously located at Ft. Myers, Florida has moved to our offices in Nuevo Laredo, Mexico and Laredo, Texas. The phone number and email address is the same. However, we do have a new fax number, noted below. In addition, most of our customer service representative [sic] have been here for 2 years or more. They are excited and ready to assist you."
When we asked the Sony executives about this transfer from Florida to Texas, but they claimed that this never happened. Pham told us that Florida was simply the main switching and transfer facility for all their call centers, but did not have a call center itself.
"Actually there was nothing done in Florida that was transferred to Laredo or Nuevo Laredo," Benedict said. "I think probably the change that you see is that we did evaluate the organization throughout Sony and there were some reductions in staff in Florida."
With this comment Benedict confirmed what we had heard – there were staff reductions in the support staff in Florida. Although they maintain that these were not customer support staff.
A lingering Ft. Myers mystery…
So we literally read the passage from the new document we had received about the call center transfer from Florida to Texas directly, asking the Sony team again, what changed in Florida?
"Whoever is giving you that information is giving you the wrong information," Pham maintained. "There is never a call center in the last five year, six years in Ft. Meyers. Now going back to seven years ago, yes – Tier 2 was in Ft. Myers. But we removed Tier 2 from Ft. Myers and put them in San Diego."
We remain unclear about this Florida call center closing issue, given that what Benedict and Pham tells us conflicts with what a Sony document in our possession tells us. But this is perhaps not as crucial to the situation as the following points.
What we do know…
Sony is NOT terminating technical support
Sony is changing policies to eliminate a dedicated telephone support line for service technicians
Sony offers a web portal for service technicians that should address the most common issues
For those service technicians who have a problem they need to escalate, the company provides a special email address: nsssonylistens@info.sel.sony.com
Service technicians can also call the general Sony customer support line and still get routed to technical support. Techs should call

1-888-222-7669

1-888-222-7669

or

1-888-476-7669

1-888-476-7669

.
Sony has NOT changed product support policies as part of this initiative. The company will still offer support for all of their products – including those in- or out-of-warranty.