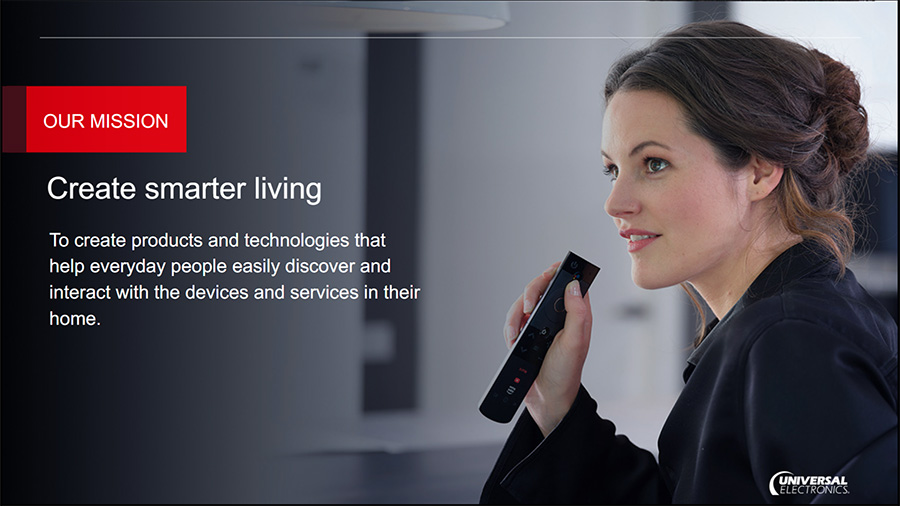 Universal Electronics, Inc. (UEI), (NASDAQ: UEIC) released the results of their fiscal 2022 fourth quarter (Q4) and full year (FY) at the end of last week and their mixed performance was not well received by investors skittish over the economic outlook for 2023. Although gross margins improved slightly for the fourth quarter, for the full year gross margins declined, revenues were down, operating income declined, and the company saw its net income dramatically lowered.
UEI is one of the companies I watch as it can give a sense of the changing economic outlook for the overall consumer electronics market. And that fact makes this latest report a little troubling.
Learn more about UEI's results for fiscal 2022…
You may know that UEI is one of our industry's largest remote control manufacturers. The bulk of their business comes from producing remotes on an OEM basis for a veritable Who's Who of manufacturers, or as they put it, "UEI partners with many Fortune 500 customers, including Comcast, Vivint Smart Home, Samsung, LG, Sony and Daikin to serve video, telecommunications, security service providers, television, smart home and HVAC systems manufacturers."
An Analog of the Greater CE Business – Like a Canary in a Coal Mine
It is a wide scope of CE segments served and in this way, UEI's business is kind of like an analog (or derivative), or a bit of a "meta" indicator, of how the overall CE industry is faring. Both from the number of projects they are engaged in – as well as in the ups and downs in the flow of shipments of finished remotes against projected orders from all of the companies they serve – we can extrapolate the near-term direction of CE. In this way, they are like the canary in the coal mine – they are impacted earlier than most of us as their customers scale back orders in the face of diminishing consumer demand.
So to a certain extent, as goes UEI's business…so goes the CE industry. This may help to explain the surprisingly negative reaction by the market to the company's latest earnings report. So let's dig a little deeper into that report.
How Did UEI Fare in Q4 and Full Year 2022?
I'll mostly focus on the results for the fiscal year. In fiscal 2022, the company booked net sales of $542.8 million or -9.8% below the total of $601.6 million in net sales in fiscal 2021. Operating profits (sometimes called "profits from operations") dropped to $14.5 million, down -37.8% as compared to operating profits of $23.3 million in the previous fiscal year.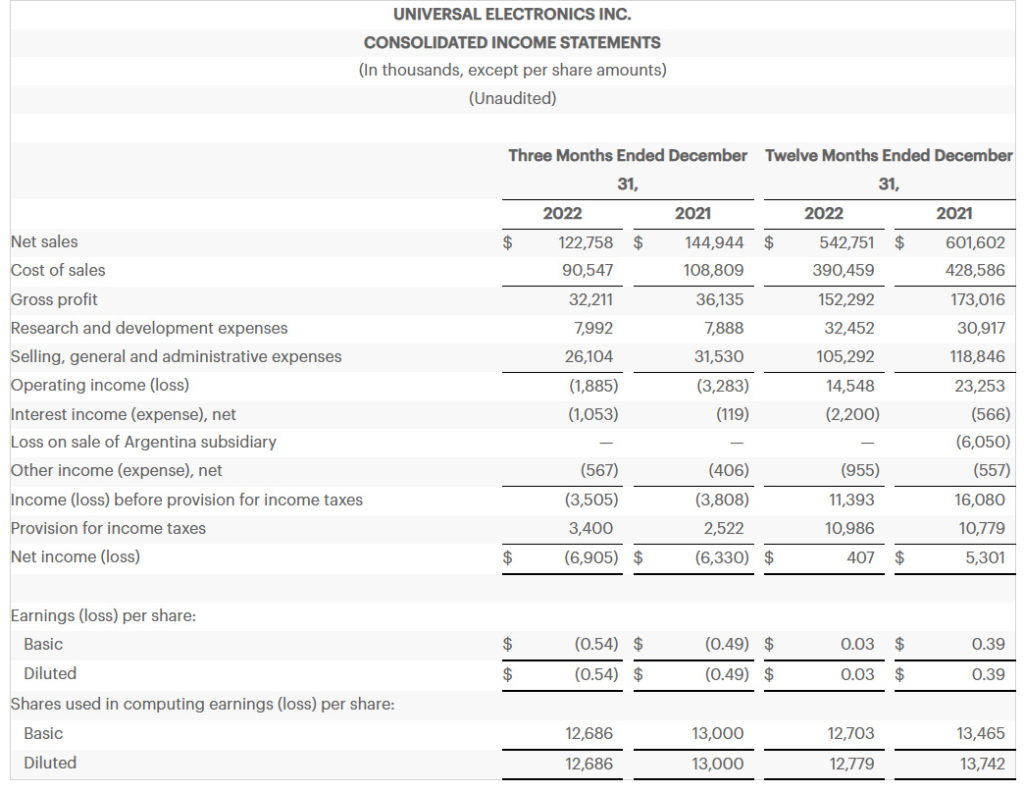 And finally, net profits in fiscal 2022 came in at $0.4 million as compared to net profits of $5.3 million in fiscal 2021. That is a concerning drop of fully -92.5%. On a per share basis, net profits went from $0.39/share last year to just $0.03/share this year.
Management Insights
Management made a real effort to sound upbeat before they presented their results, noting they have "won a significant number of large customer design projects" over the last 18 months. But the financial results were tough and management expressed some disappointment with Q4 results, in which sales dropped from $144.9 million in Q4 last year to $122.8 million – or down -15.3%. In addition to that sales decline, net losses increased to -$6.9 million or +9.5% greater than the loss of -$6.3 million in Q4 of 2021.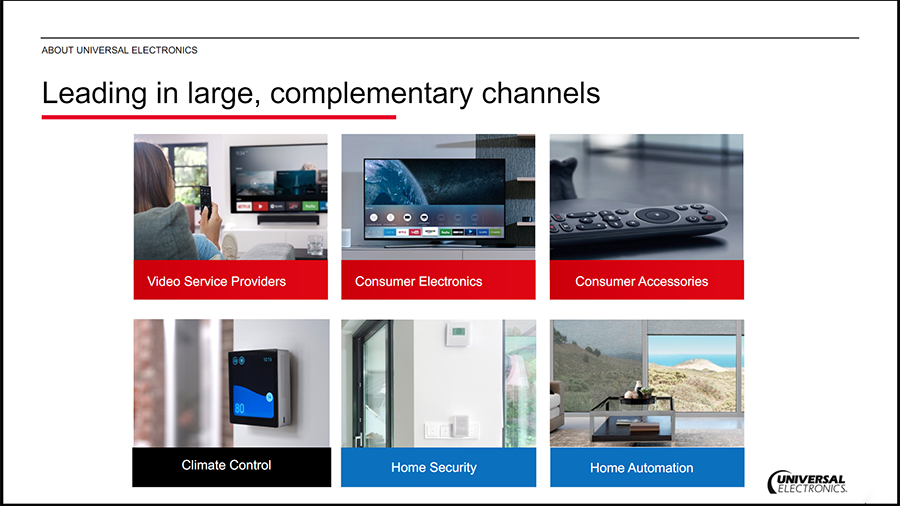 CEO Paul Arling attributed the below-expectations results to "current challenging macroeconomic conditions," the current Wall Street euphemism for a slowing economy. Arling also pointed to more specific factors including "especially lower consumer spending."
During the past 18 months, we have won a significant number of large customer design projects in our new higher growth markets and, at CES in January 2023, we received customer and industry recognition for our innovation, bolstering our foundation for long-term growth. However, current challenging macroeconomic conditions, especially lower consumer spending, overshadowed these achievements. Results in the fourth quarter of 2022 were affected and we expect this to continue to impact our performance in the first quarter of 2023. Recognizing the near-term challenges, we have continued initiatives to prioritize near-term sales projects and opportunities, refine our allocation of global product development resources and accelerate moving product service and maintenance to lower cost regions.

Paul Arling, UEI Chairman and CEO
A Mix of Optimism with Realism; Gaining Traction
While overall, management tried to balance optimism with realism, CFO Bryan Hackworth tried to really pitch the optimistic case, telling Wall Street analysts on a conference call that the company is "gaining traction" on its aggressive diversification strategy – branching out from the home entertainment segment into climate control, security, and home automation. Hackworth added that these new segments represented "over 25% of our net sales." Furthermore, "We expect the contribution from these newer channels to be even more meaningful in the future as they represent a larger market opportunity than home entertainment and they are growing at a faster rate."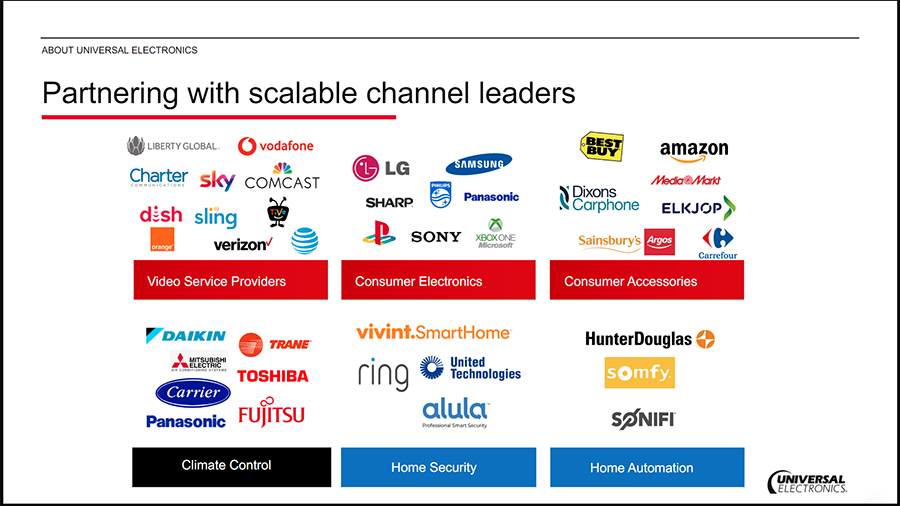 What Investors May Have Focused On
In times where multiple companies are reporting a challenging economy, investors can sometimes digest a poor quarter, much as UEI experienced in its fourth quarter. But I suspect that investors are more focused on the company's forward-looking projections…known as "guidance" for future performance.
And it was here where they delivered kind of a double-whammy, as UEI was forced to revise its fiscal 2023, first quarter guidance downwards. The company now says net sales for Q1/2023 will range between $100 million to $110 million, as compared to net sales in Q1 last year of $132.4 million. The company also says it expects a substantially greater net loss of between -$1.21 to -$1.11 per share in its next quarter. The net loss in Q1/2022 was -$0.23 per share.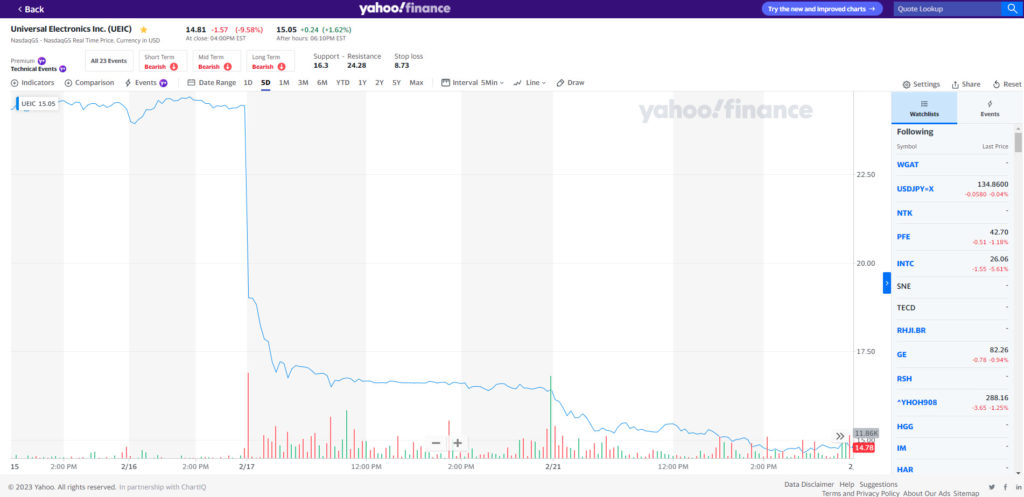 Guidance Adjusted Downward for Q1/2023
These are big double-digit variances…a point sure to be noticed by the analysts. And while that may be realistic, investors generally expect management to adjust to the changing dynamics of the market – including increased economic headwinds. UEI managers say they are confident that the situation will normalize in Q2 or Q3 this year.
Investors don't seem to be exhibiting the patience necessary to wait for this performance. On February 16th, the day before the company announced its results, UEI shares reached as high as $24.69/share, closing at $24.45. The company announced its results before the market opened on February 17th, and the impact from investors was immediate – UEI's stock opened with a bid of $20.00 and closed at $16.38…a 33% drop in total market capitalization in one day.
A Challenging Macroeconomic Environment
In afternoon trading today, UEI stock is currently trading at $14.33 per share, or more than a 41% decline from where it was prior to its latest earnings report.
So if UEI is in fact a good analog or indicator of performance for the overall consumer technology business, it would appear that we are headed for a slowdown.
Learn more about UEI by visiting uei.com.