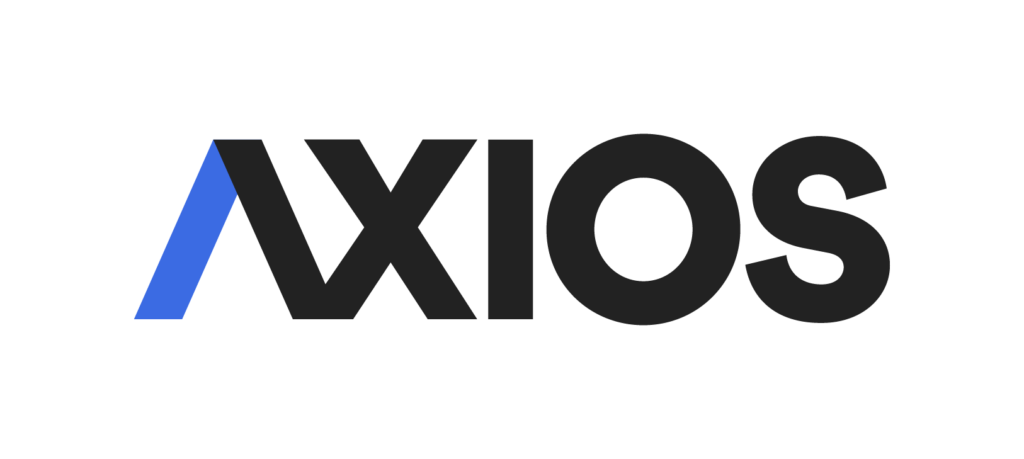 The U.S. economy showed great positive momentum in 2021 with the gross domestic product (GDP) growing at a record pace, recouping much of the drop in GDP in 2020. In fact, a new report from Axios shows that the current GDP growth trend is now within just 1% of the pre-pandemic trend.
See more on the economic rebound
Yes, we are worried about inflation. Yes, supply chain issues are continuing to be a big problem for most, if not all, of us. And yet, as more and more corporate earnings reports come in, it is clear that the economy as a whole is still growing…and growing fast.
Based on an analysis from Renaissance Macro Research, Axios produced a chart that makes it pretty clear that things are in fact continuing to improve at a breakneck pace. In fact, the research shows that our rate of growth – even with the headwinds I mentioned above – is within just 1% of the rate of GDP growth trend in pre-pandemic times.
As you can see in the chart below, the growth trend denoted in gold for the period from 2020-now is rapidly approaching the dotted trend line, which is based on the GDP growth trend from 2015-2019. And while the visual shows the breathtakingly rapid plunge in GDP as COVID gripped the nation, the rate of growth coming out of that period is nearly as thrilling.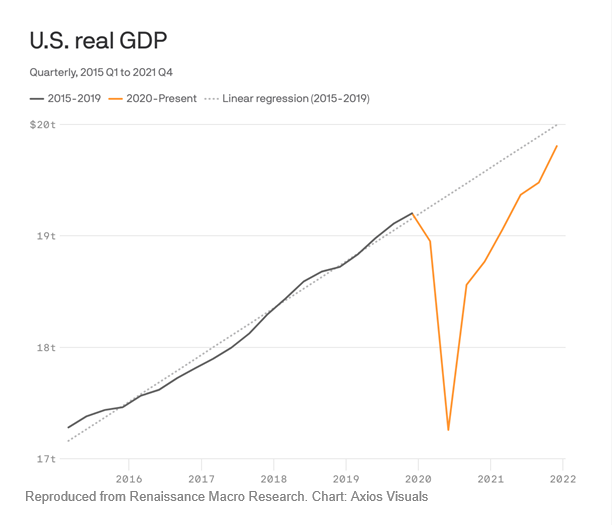 Data like this helps to put the often doom-and-gloom prognostications in perspective. For example, General Motors recently reported $14.3 billion in earnings for 2021, even in the face of COVID difficulties and dramatic chip shortages that forced it to cut vehicle production.
From the looks of the GM report, the auto industry is nearing full recovery – an important inflection point to many analysts. Neil Dutta, head of economics for Renaissance Macro told Axios, "When the motor vehicle sector recovers, we will blow right through [the trend line].
So it's fair to say that we're not quite out of the woods yet. But this GDP growth data is very encouraging and shows that we're well on our way out of the deep, dark forest.
And at the risk of mixing my metaphors, as the old saying goes, a rising tide lifts all boats.