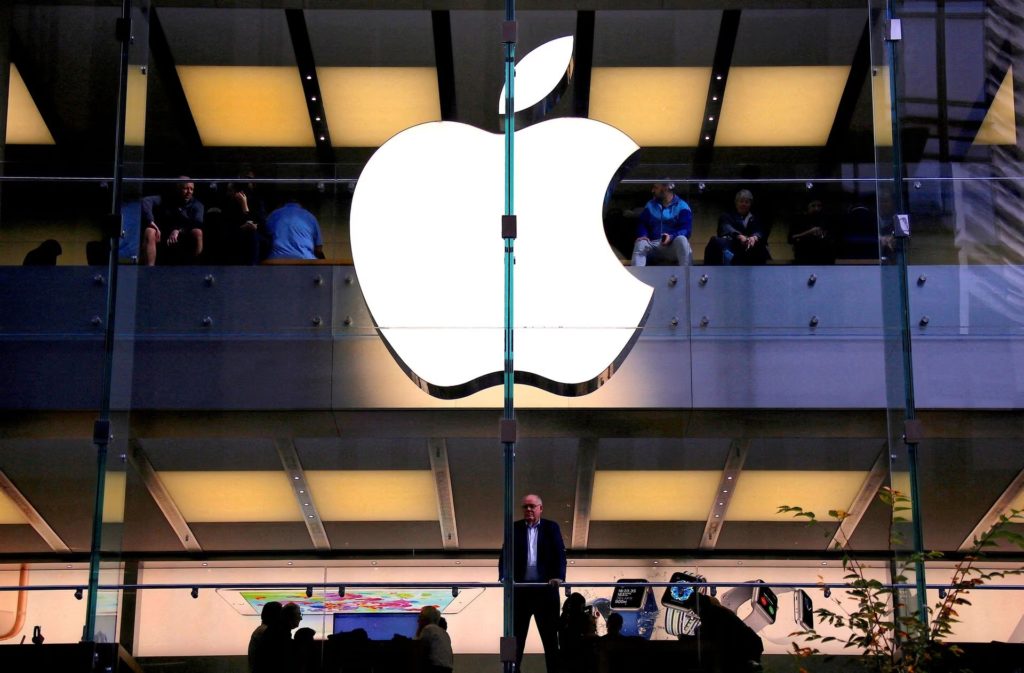 After years of driving the economy, Big Tech has suddenly hit a rough road. By now you've likely heard about layoffs in tech…lots and lots of layoffs. According to Layoffs.fyi, as of this writing, more than 104,000 tech jobs have been lost in just the first six weeks of 2023. But what is behind the struggles of these Big Tech players?
See four charts that explain what's happening to Big Tech
The old saying goes that nothing lasts forever, and that certainly appears to be the case with Big Tech which, after years of being a prime driver of the U.S. economy, seems to have slipped into a lower gear. Of course, the reason for their slide is complicated and multi-faceted, but a recent report by the Reuters news service focused on four key charts that help to highlight the cause.
In short – each of the following companies has seen a serious shift in a given trend in an area that is particularly meaningful to them. When you see these charts, you can easily get a sense of why they are all beginning to stumble.
iPhone Sales Instability
You most likely are aware of the fact that the iPhone is Apple's largest product category by far. And by largest, I mean in terms of revenues – iPhone generated $205.5 billion in 2022 for Apple. The company relies heavily on the line to drive results.
However, Reuters notes that Apple missed Wall Street expectations for the first time since 2016. Why? Because "it struggled with disruptions to iPhone production in China." Reuters also noted iPhone was experiencing "weak demand." As you can see in the chart below, iPhone sales have been trending down since Q2/2021.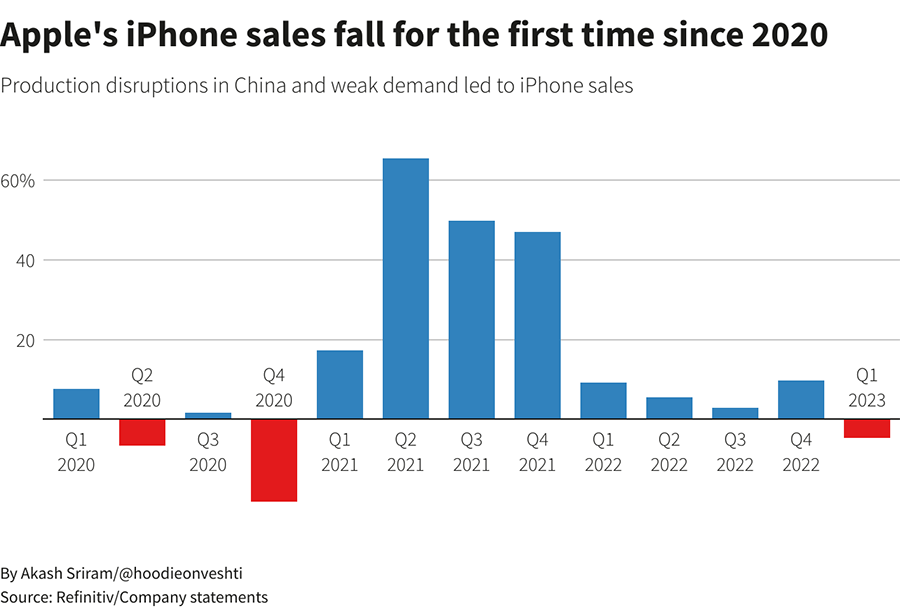 Apple's results are consistent with the broader technology-sector challenges, with a difficult macroeconomic environment slowing sales for digital advertising, e-commerce, and (as reflected by Apple's performance) consumer electronics.

Thomas Forte, a D.A. Davidson analyst
Google's Cash Cow Runs Dry
Google also reported disappointing earnings results, as it too missed Wall Street expectations. The company that dominates digital advertising – practically inventing the category – has recently taken it on the chin as skittish advertisers began to cut back on their marketing investments over fear of a looming recession.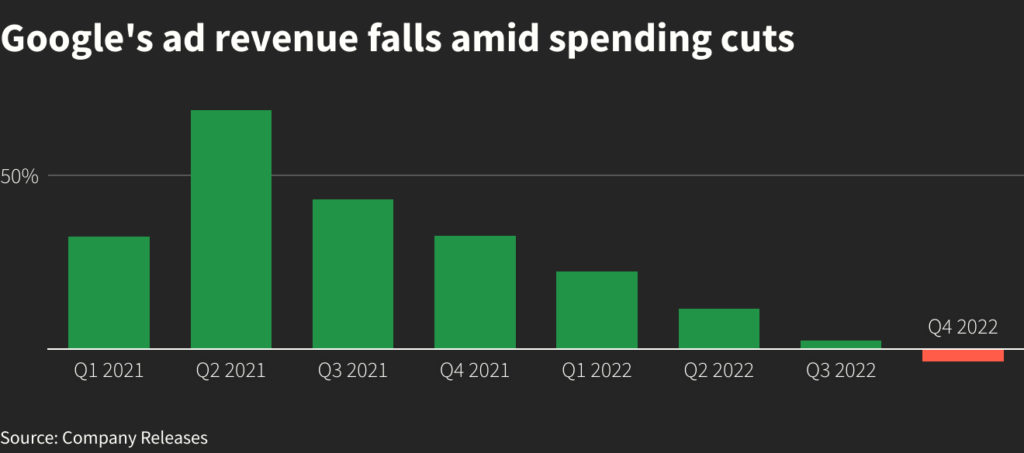 If a dominant ad player like Google can get hit like this, it is now officially a tough ad market.

Barton Crockett, a Rosenblatt Securities analyst
Clouds are Getting Increasingly Wispy
Mighty Amazon actually did report a revenue "beat" for their holiday quarter. However, this seemingly good news disappeared into thin air when the company issued a warning in its report that its highly successful and profoundly profitable cloud business was expected to be headed for slower growth over the next few quarters.
This year is likely to be a difficult year for AWS growth. One of the key advantages of AWS – that it is easy to flex spending upwards – is also one of the key disadvantages when the economy slows down.

James Cordwell, an Atlantic Equities analyst
Market Reaction to These Tech Giants Quarterly Reports
The three companies profiled here each enjoy a market valuation of over a trillion dollars. Apple was the first tech company to achieve a market valuation of over $1 trillion. Others soon followed. Yet over the last few quarters, shares of these three stocks were all trading between -4.9% to +1.5% after they reported their quarterly earnings. In fact, the performance of this trillion-dollar club was so impactful it dragged down the broader stock market with it.
Here is how the stock values of these companies performed after they released their earnings in 2022.
Will they continue their downward trend in 2023? Or will they see a turnaround? For the most part, this will depend on the Fed's fight against inflation and its impact on the economy.
But clearly, a broad swath of technology, including those in the trillion-dollar club, is struggling now that the wind is out of our pandemic sails…