Many years ago, I worked at a audio specialty retailer in East Lansing, Michigan. As audio specialists, we not only sold and serviced some of the finest audio brands around, but we also sold test gear for users and pros to use to test and fine tune their systems. And one of the brands we sold that offered high quality testing products was AudioControl, who along with their line of graphic equalizers also offered things like spectrum analyzers with calibrated microphones.
They still sell testing gear and now will be showing their latest iOS-based digital test measurement solutions at InfoComm 2019.
Learn more about AudioControl's test gear…
In those days, no other audio dealer in our market offered test gear – so it was a bit of a differentiator for us. Of course, we used the gear ourselves when setting up high end systems, to better tune the system to the room.
We got into selling test equipment when a few high end customers were mesmerized as we hooked up our AudioControl Spectrum Analyzer and – BAM! – you could visibly see on the screen how lousy the room sounded. Even more amazing was to watch the process of adjusting the precise 1/3 octave equalizer to pull down an obnoxious standing wave and bump up an unnatural drop-out to end up with a much more smooth and accurate system performance.
AudioControl Test Gear Sold a Lot of Systems
We always did an A/B test letting the system owner hear the impact of the properly tuned system by switching the equalizer in and out of the system. The effect could be dramatic. Some of these customers wanted to be able to do this for themselves, so we sold test gear. AudioControl sold a lot of systems for us then.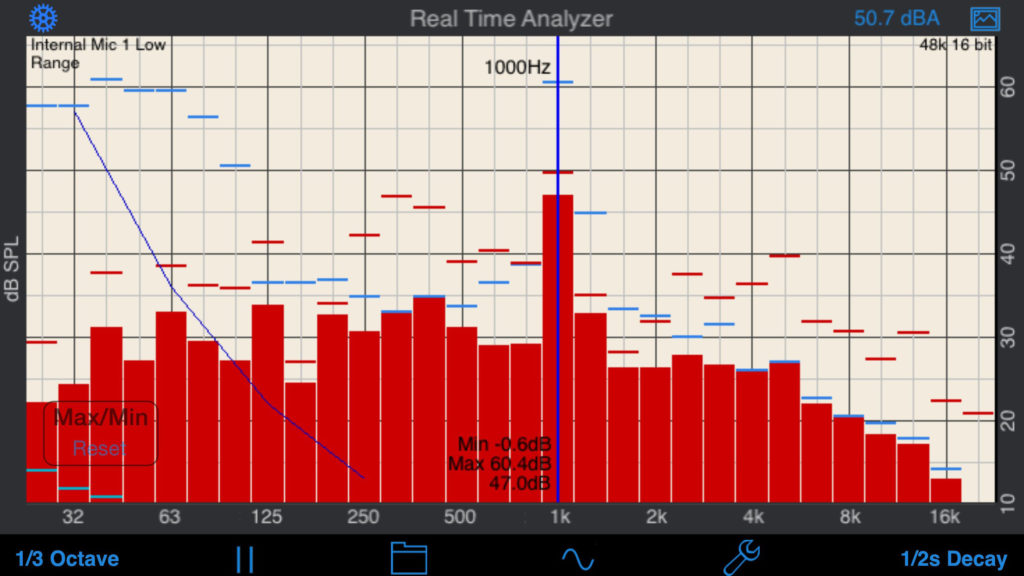 AudioControl owns an interest in Studio Six Digital, a maker of high-quality calibrated testing microphones, a wide variety of audio testing applications, and other accessory gear. The company has announced that it will be showing Studio Six Digital audio test and measurement solutions at next month's InfoComm in Orlando, FL.
Test Solutions & Commercial AV Gear
AudioControl is the exclusive distributor of Studio Six testing solutions in the United States, as well as in over 20 other countries around the world. Their "industry-leading" audio testing solutions will be shown alongside AudioControl products in booth 5160 at InfoComm in Orlando, June 12-14.
"We are thrilled that Studio Six is now an AudioControl company enabling us to continue our highly productive work together. We look forward to broadening the reach of Studio Six innovations, providing commercial A/V integrators with the ability to efficiently analyze and calibrate any space to achieve optimized sound."

Alex Camara, Chief Executive Officer, AudioControl
Santa Cruz, CA-based Studio Six Digital was founded ten years ago by Andrew Smith who has 30 years of experience in consulting and software design and development. He also is a musician, recording engineer and film sound engineer. Smith designed the award-winning Audio Toolbox, a multi-function audio test device.
Studio Six Showing New Products at InfoComm
Studio Six Digital makes innovative microphones, audio interfaces, apps and software for audio testing and measurement professionals that serve markets such as recording studios, concert halls, houses of worship, commercial cinema, automotive and others. At InfoComm, Studio Six Digital will be showing several new products including a USB test microphone featuring an audio output on the bottom of the mic along with other advances and surprise announcements.
For more information on Studio Six Digital, visit: studiosixdigital.com.
You can learn more about AudioControl and its extensive line of electronics solutions for the residential, commercial, and 12-volt channels at: www.audiocontrol.com.