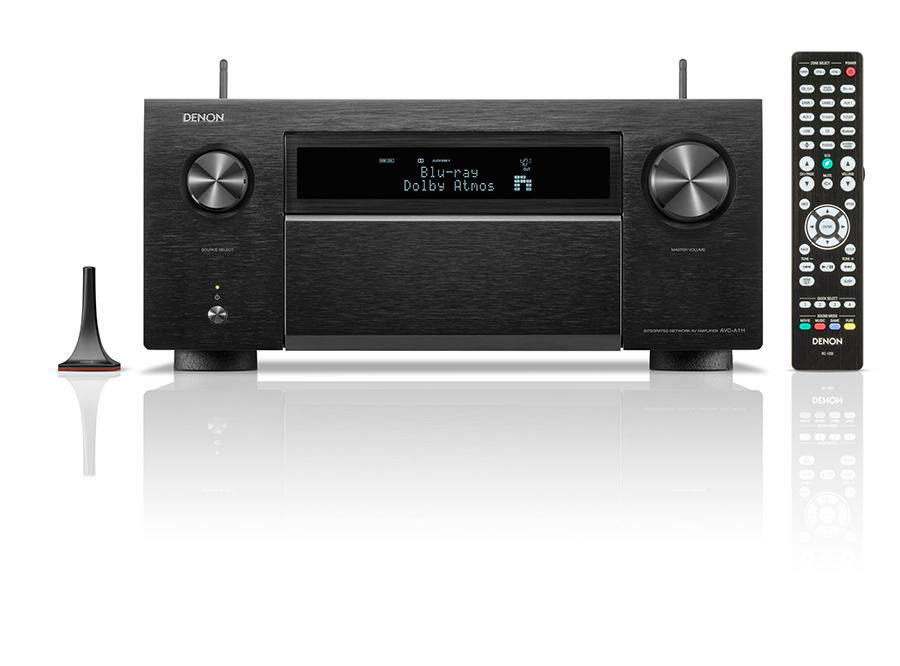 Just in time for CEDIA Expo this week, top Sound United brand Denon announced new AV receivers, the workhorse of many, if not most, residential systems. Denon launched a new line of 8K AVRs which they say "Elevates the At-Home Cinematic Experience for All."
See more on these new Denon receivers
I was truly surprised last week to find out that there will be no new products from Onkyo, Integra, Pioneer, or Pioneer Elite this year, as there is apparently a gap in their product roadmap. However, Sound United has a substantive new lineup from Denon featuring all the latest technology.
Integrators constantly reiterate to me the importance of this category for them. And that importance was really driven home over the last two years or so as we hit global supply chain issues in which chip shortages, factory shutdowns, and transportation issues combined to disrupt AVR availability and create major headaches for dealers. While some of that disruption is still ahead of us, the slowing economy has helped to somewhat mute the impact of the supply chain shortages.
Signature Craftsmanship Coupled with the Latest Technology
The newest models from Denon embody not only the company's signature craftsmanship – including tuning by what they call their Denon Sound Masters – but also feature 8K, a very hot buzzword in the video realm. The company notes that these new models serve to further expand their assortment, such that Denon believes they have the perfect fit for almost any type of customer or installation scenario.
With our new lineup, Denon has an AVR that is perfect for every consumer and each unique application. Leveraging our brand heritage as an industry leader in both home theater and Hi-fi, Denon has achieved a level of performance, build quality and overall value that simply cannot be matched.

Trip Randall, Denon President
The company has launched new models in three series of AVRs: the A-Series, X-Series, and the S-Series. Below is a brief description of the new models in each of these series.
A-Series
AVR-A1H – In this corner, weighing in at an impressive 70-pounds, is the AVR-1H…it's #1. The company says it is "designed to deliver the ultimate home-theater experience." It comes packed with 15-channels of power, the company's most powerful transformer, carefully selected and matched parts, and hefty rigid construction. This AVR delivers a commercial-grade movie experience in the comfort of your home theater with fully immersive 3D sound. With a planned firmware update, the A1H will soon support Dirac Live room correction. "Coming soon" with a MSRP of $6,499.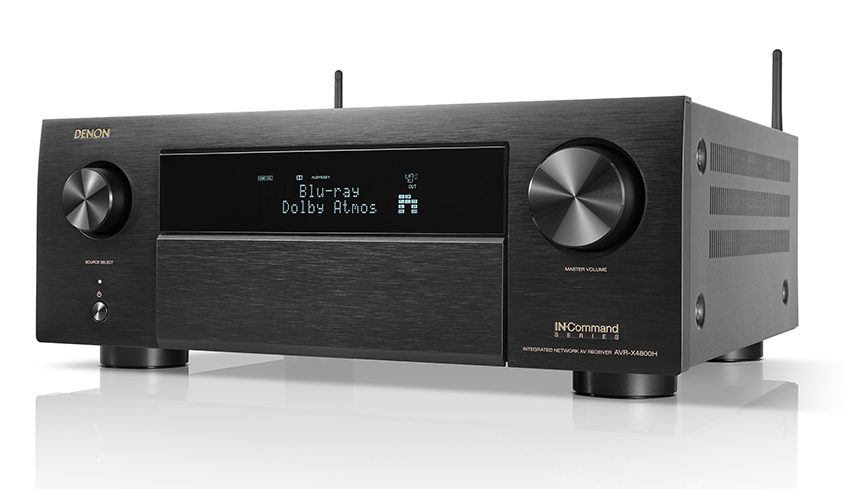 X-Series
AVR-X4800H – This beast brings 9.4-channels with 125W per channel delivering lifelike 3D sound that goes perfectly with super-duper high-def video up to 8K. There are 9 powered channels, 4 outputs for independent subwoofers, Dolby Atmos, DTS:X, IMAX Enhanced, and Auro 3D for incredibly exciting home theater performance in even large rooms. The X4800 will also be adding support for Dirac Live with a future firmware update. "Coming soon" with a MSRP of $2,499.
AVR-X3800H – Moving through the line, the X3800 offers a robust 105W per channel, and is a 9.4 channel 8K AVR. Like it's brothers, the X3800 can be counted upon to deliver a thrilling 3D experience with pristine picture quality that will satisfy the most demanding enthusiast. As above, the X3800 will soon be able to offer Dirac Live via a firmware update. Available now at a MSRP of $1,699.
AVR-X2800H – Perfect for medium-sized rooms, the AVR-X2800 is a 7.2 channel AVR with 95W per channel of Denon power. With copious HDMI 2.1 connectivity and thee 8K inputs, the X2800 supports higher video resolution and refresh rates. Available now with a MSRP of $1,199.
AVR-X580BT – The AVR-S580BT is the entry-level model in the series and is perfect for those looking to step up their home theater experience. With 5.2 channels and 70w per channel of solid power, you'll have plenty of power to rock your world. No pricing is available.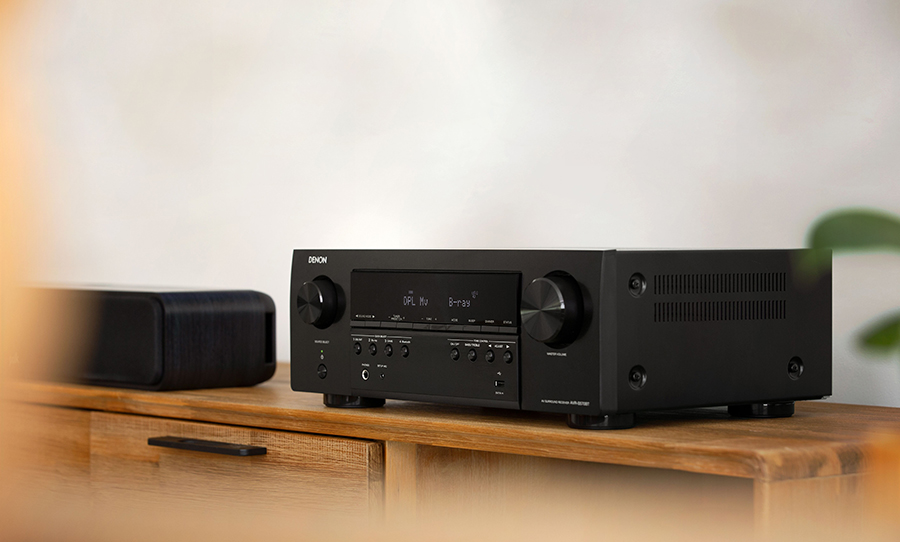 S-Series
AVR-S970H – Packing a 90W per channel punch, the AVR-S970H offers 7.2 channels, three 8K inputs, increased HDMI 2.1 connectivity that supports higher video resolution and refresh rates. "Coming soon" at a MSRP of $899.
AVR-S570BT – Do you love movies? Are you ready to bring an enhanced movie experience to your home? The AVR-S570BT could be your perfect starting point. The S570BT offers 5.2 channels with 70W per channel which is perfect for your living room or small home cinema. Available now for a MSRP of $399.
For more information on Denon products, visit www.denon.com.