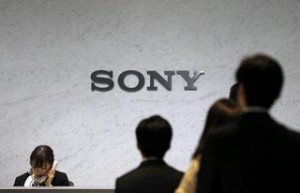 Sony Corp., the troubled Japanese giant consumer electronics company, has launched an internal early retirement program in a bid to cut overhead in its headquarters. The company has already announced major worldwide staff cutbacks, but it hopes this new incentive for headquarters staff will cut administrative costs by about 30%.
See more about this newly announced initiative…
According to reports out of Japan, the company will launch this new early retirement initiative on August 1st. The program will largely be targeted at back-office staff in departments such as business planning and finance.
Sony will solicit volunteers for early the retirement program up until the end of October. To be eligible, employees will need to have worked for Sony for at least 10 years. Furthermore, managers interested in taking the company up on its offer, must be 45-years of age or older. Regular employees must be at least 40-years old.
In February, Sony announced significant staff cuts – saying it would trim at least 5,000 employees worldwide. A total of 1,500 of those cuts were to be from domestic staff. This initiative appears to be part of that plan.
Sony says it anticipates booking a charge to earnings of around ¥135 billion (around $1.3 billion) for these restructuring initiatives. Going forward, Sony management says, the company will lower its fixed costs by at least ¥100 billion next year…and every year after.