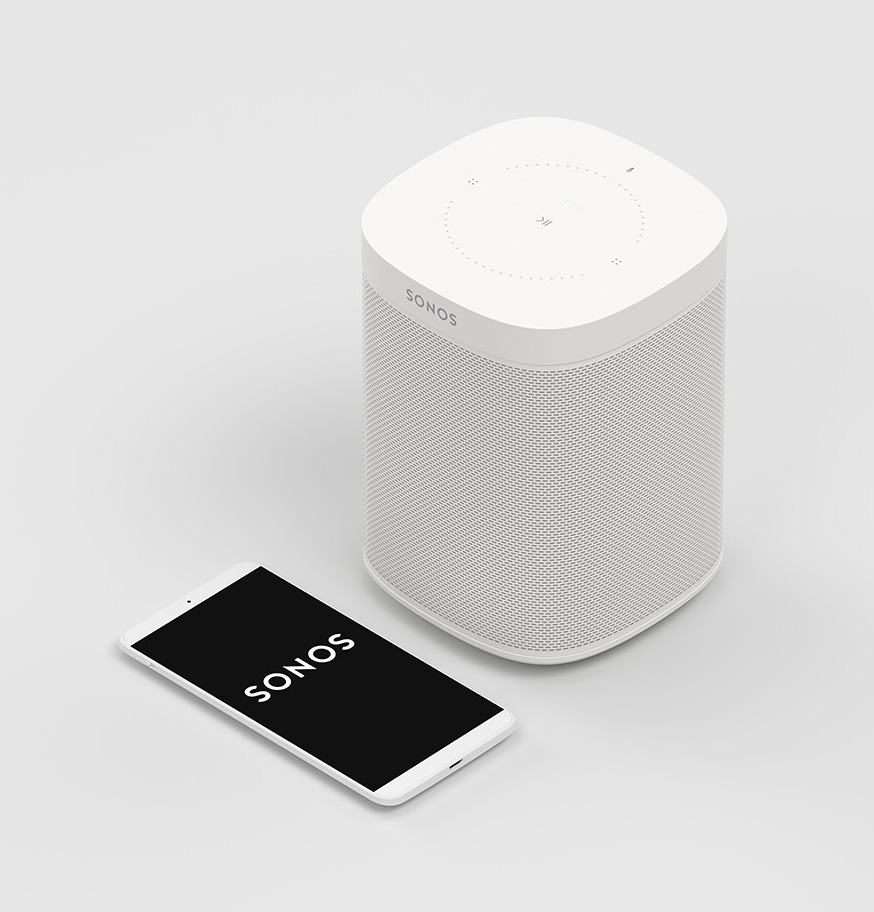 Thanks to some heads-up reporting by The Verge, we learn that Sonos will announce an upgraded version of their Sonos One speaker system. According to the report, the upgrades are all internal and the new version will, somewhat confusingly, look exactly like the original one.
See more on the 'new' Sonos One…
The Verge is calling this new model, which it says will be announced today, "Gen 2." It is not really what could be considered a successor, or as The Verge puts it, a "proper sequel" – but this Gen 2 Sonos One speaker will have "improved internals."
Just what are these improvements in Gen 2, you ask? Again, we've heard nothing from Sonos officially at this point, but the report says that Gen 2 will offer Bluetooth Low Energy, a faster processor, and more memory than the original Sonos One. Visually, it will look identical to the original version – there are no changes whatsoever to the industrial design. This fact alone could be the source of a lot of confusion in the market – especially when you consider that for a short period of time, both will be on the market simultaneously.
Weirdly, No New Functions or Features
Weirdly, there is said to be no new functions, features, or other newly available capabilities…at least for the moment. It is possible this change is being made to stage the product for new features down the road by firmware updates.
The Verge notes that while it is updated, with a little more power (as far as processing), and more "future ready" – it will sound identical to the original model. So that's a bit perplexing.
Same MSRP as Original, But Gen 1's Price is Cut
Sonos One, Gen 2 is slated to sell for $199 retail, the same price as the original version. However, the report notes that the company will discount the original Sonos One to $179. Theoretically, this price could drop further as Gen 2 works its way into Sonos' retail network.
Of course, Sonos has recently (at CES) made no bones about incorporating Google Assistant to both the Sonos One and the Sonos Beam, but this update doesn't seem to be specifically for that purpose. And the thinking for the addition of the Bluetooth Low Energy, according to the report, is simply to make setup of the Sonos hardware a little easier.
Look for the Label
So how do you know when you look at a Sonos One if it is the original, or the new Gen 2 version? It will be printed on the official product label, both on the unit and on its box. So be sure to look for that label when you make your purchase.
See more on Sonos by visiting: www.sonos.com.