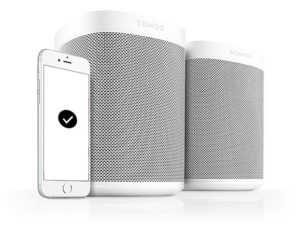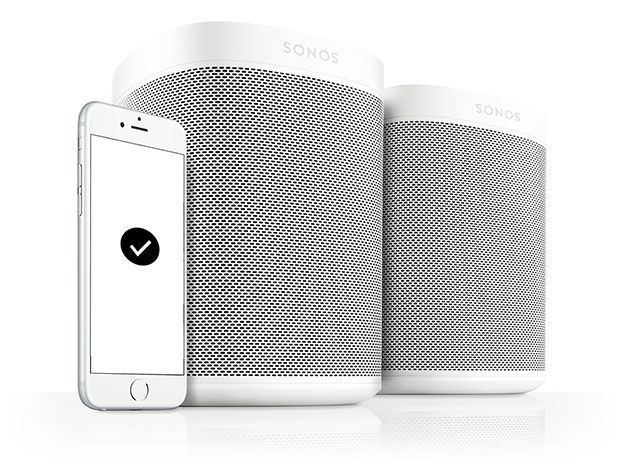 After many months of rumors and promises, Sonos announced today the new Sonos One, their first wireless speaker with voice-control capabilities built-in – in other words, its first smart speaker. And we have to say, Sonos was pretty smart about how they approached the smart speaker market.
See why Sonos, and the Sonos One, is so smart…
Sonos has let it be known for some time now that they were enthusiastic about artificial intelligence (AI) voice control capabilities and were working on implementing it into a new model…which we now know is the Sonos One. But Sonos didn't just add voice control capability – they were smart about packaging a range of features to help differentiate their offering from the many other companies pursuing the smart speaker category – such as Google, who themselves launched two new smart speaker models today as well.
First, Sonos is wisely playing the role of an independent provider of voice control capabilities, to differentiate themselves from the majors, such as Amazon which is only Alexa…or Google, which is only Google Assistant…or Apple, which is only Siri. Out of the gate, Sonos One works elegantly with the built-in Amazon Alexa technology, with full voice control of iHeartRadio, Pandora, SiriusXM, and TuneIn. Soon after the launch, Sonos will be adding voice control of Spotify as well.
An Independent Provider
Furthermore, the Sonos One provides full voice transport controls like pause, skip, volume up and down, and even asking what's playing for all of the other music services that Sonos supports. As the market leader in the wireless multiroom music systems, Sonos has developed relationships allowing them to offer a range of no less than 80 different streaming services from which their customers can choose. Lack of a full array of streaming services has been the Achilles heel of many of the secondary and tertiary tier brands. No one beats Sonos on the breadth of streaming services offered.
Users, the company emphasizes, can use their voice to control their entire Sonos system.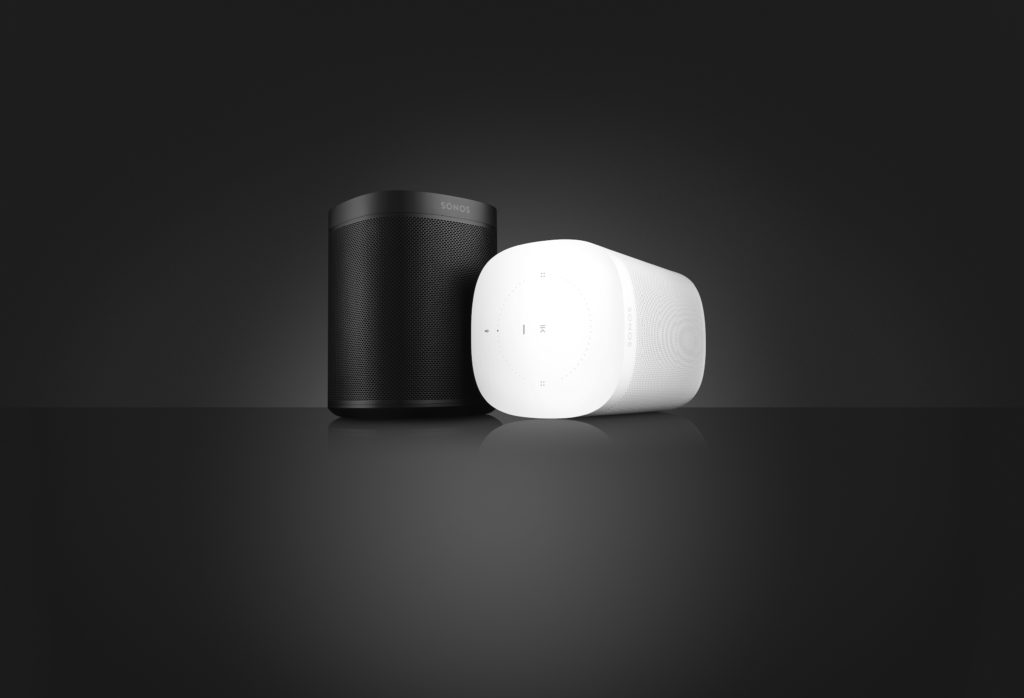 Weather, News, Traffic and More
Beyond the music streaming services, Sonos One allows users to enjoy all of the features that Amazon Echo and Dot users have been enjoying for some time now. These features include asking Alexa to tell  the weather, set timers, listen to news and traffic reports, and get the scores for your favorite sports teams.
In 2018, the Sonos One will add Google Assistant. The company says that makes it "the first and only smart speaker to support multiple major voice services." Further down the road, there are plans to offer access to Apple's Siri voice control system as well.
Bi-amplified with Dual Class-D Amplifiers
Another smart idea for their smart speaker is that Sonos says the Sonos One was designed with sound quality in mind. The company bi-amplifies the system with two Class-D amplifiers, one for the tweeter, and one for the midrange/woofer driver.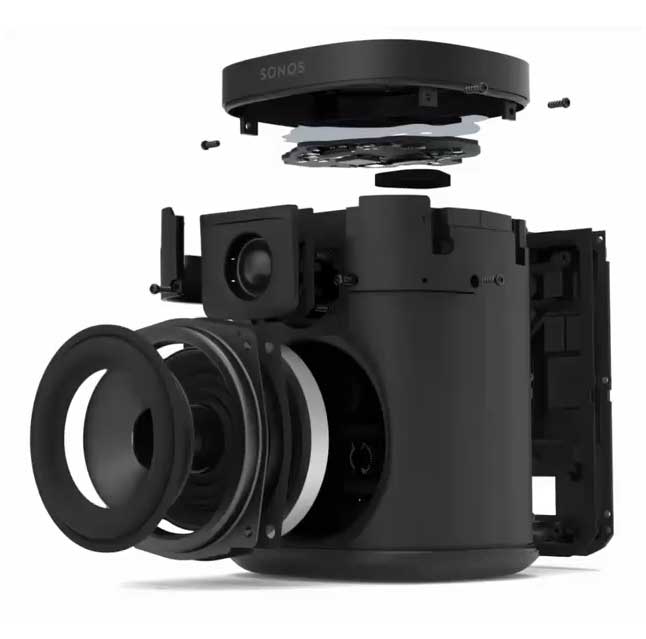 "We live in a golden age of streaming entertainment," said Sonos CEO Patrick Spence in a prepared statement. "But so much of this great content is being pushed through smart speakers that aren't designed with sound quality in mind. With our open approach to collaboration, agnostic approach to voice services, the strength of our many innovative partners, and a sound platform designed for the whole home, we're helping people listen more and listen better."
Other features of the Sonos One:
Six-microphone array with adaptive noise suppression algorithm so the system picks up the right voice and understands the command
Voice capture technology with echo cancellation so the speaker can hear you over the music
Music volume lowers (Sonos says it "ducks") so you don't have to yell your command
A light to visually indicate when the speaker is listening (the microphone is live)
Stereo capability, by wirelessly pairing two Stereo Ones
Surround sound capability by pairing with a Playbase of Playbar
Two versions are available in both all-white or all-black matte finishes
Consumers can pre-order the Sonos One now, with delivery planned for October 24th "globally."
Sonos One is priced at $199 MSRP
Already Own Sonos? You Get Voice Control Too!
Owners of current Sonos products in the US, UK, and Germany are now also able to add voice control to their systems via a free software update the company made available today. In this instance, the customer will also need to have an Amazon Echo or Dot and take the steps necessary to obtain the Sonos skill for Alexa.
Learn all about the Sonos One by following this link…