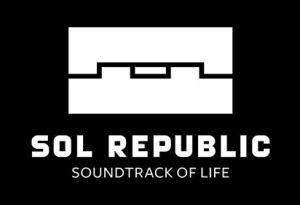 SOL Republic announced today that it has signed PGA pro golfer Tiger Woods to promote its brand of headphones and speakers. One of the most successful pro golfers of all time, Woods is an 11-time PGA Tour Player of the Year and has won 14 major golfing events.
See more about this endorsement deal…
The company says that Woods is a world-renowned athlete "who spends most of his time training on and off the course." According to SOL Republic, Woods "uses music to focus and elevate his game."
Because SOL Republic creates products for music fans…and because Woods is said to be a music fan…the company suggests this is a good fit. The company and Woods will begin "working together to bring exciting audio products to market in the coming months that reinforce the philosophy that if it sound better, it feels better."
"Athletes of all levels use music as a motivator to get in their zone and achieve their best," said Kevin Lee, co-founder and CEO at SOL Republic in a prepared statement. "Tiger is a legendary athlete with a competitive drive that changed the sport of golf and truly shares our passion for music and its power to help propel people to reach their goals."

Woods joins a growing stable of prominent endorsers for SOL Republic including Steve Aoki (a DJ and producer), Michael Phelps (Olympic swimmer), Julian Wilson (surfer) "and many more athlete and entertainers."
"Music is a huge part of my life and my training; it inspires me to work harder, stay focused and get better every day," said Woods in the same prepared statement. "It's exciting to find a brand that cares about music the way that I do, and I'm ready to work with SOL Republic on bringing that passion to life."
For more information on SOL Republic, see: www.solrepublic.com.