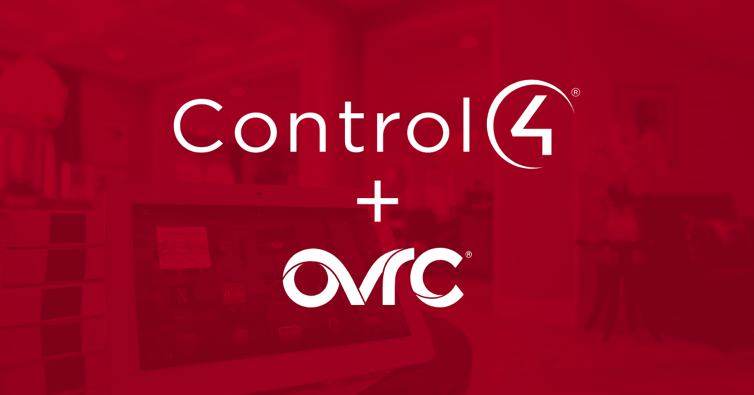 SnapAV announced today (Tuesday) that its latest rendition of its automation brand Control4's OS 3 operating software – OS 3.2.2 – finally introduces full support of the company's popular OvrC remote management platform. No doubt part of their ongoing integration strategy since they first acquired Control4, this news is sure to make life just a little easier for their Control4 dealers who support OvrC.
See more on Control4's OS 3.2.2 & OvrC
Ever since SnapAV acquired Control4, they have maintained that their goal is to offer their dealers more choice. They have had to address that question frequently because, in their acquisition of Control4, they also got Pakedge networking, BakPak monitoring, and Ihiji remote services that had been previously acquired by Control4. These are all head-to-head competitors that would be in conflict in the market with existing SnapAV brands Araknis networking and OvrC monitoring.
This can be a tricky, even dangerous, situation as multiple competing brands under one roof can become parasitic, causing inflated costs and deflated sales. So many in the media – including yours truly – have often sought guidance from SnapAV management on how they intended to merchandise around their own in-house brand conflicts.
What's the Plan When Company Brands Conflict? I Asked SnapAV Product Folks
Shortly after the acquisition, I personally asked that question of Charlie Kindel, SnapAVs then head of technology and product. His answer, which is regularly repeated by many folks at SnapAV, is that the company believes that they want to offer their dealers choice, and if they have to lose a sale, why not lose it to themselves?
But since that time, the company has been quietly working on closer crossover compatibility and coordination for all of its brands. As a result of this announcement, the company will help Control4 dealers better integrate OvrC into their Control4 ecosystem. This latest operating system update brings "full support for OvrC Pro remote equipment management to all EA and CA series Control4 controllers," the announcement says.
A Powerful Enhancement for Control4 Systems
This update adds powerful remote access capabilities for all existing Control4 systems with an EA controller installed worldwide, giving our Partners a new upsell tool and simplifying system maintenance and problem solving. With native OvrC integration, Partners gain visibility into the entire network of connected devices, including the C4 Chime Video Doorbell, T4 Touchscreen, IP power conditioners, and more. Through enhanced diagnostic data, system health status and push alerts for device failures, OvrC makes it faster and easier to provide rapid customer service no matter where technicians are."

Kenny Kim, SnapAV VP of Product Management, Platform & Services
Integrators will also appreciate the fact that the OS 3.2.2 update brings Zigbee Health into Composer Pro. This inclusion makes it easier for dealers as they gain visibility to device health ratings such that they can quickly diagnose and repair any issue. It's intuitive as well, with an overall system dashboard providing an overview, while clicking to a device view gives deeper details, such as boot counts and failed communications with other devices.
Other Usability Improvements
SnapAV says they have made other usability improvements, such as making it easier for dealers to access and download logs for various devices without needing to be on the same network. Also, dealers can synchronize the backlighting on multiple dimmers, switches, or keypads by designating one of them to act as the ambient light sensor for multiple "follower" devices.
For dealers to take advantage of this update, they must be certified dealers of both Control4 and OvrC.
Learn more about this update by visiting: snapav.com/ovrc.