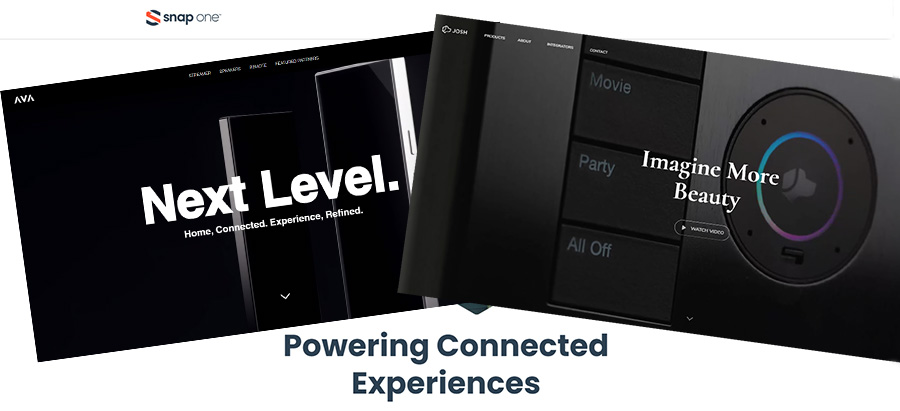 Lawsuit Alleges Unethical Biz Practices from CI Brands Perceived as Upstanding Citizens
On Monday, Snap One revealed that it had filed a lawsuit against two other well-known, if smaller, brands, alleging patent infringement and a range of illicit and unethical business practices that it claims violated existing contractual agreements. The defendants in this matter are Josh.ai and AVA.
The allegations, if true, are really quite surprising.
See more on Snap One vs Josh.ai and AVA
Snap One says that both Josh.ai and AVA have independently violated agreements that they had with Snap One. That alone would be quite newsworthy, but add to that the fact that Snap One goes on to also allege that the two defendants have partnered to circumvent actions it took to protect its intellectual property. It is a heavy allegation that suggests what many might call a kind of nefarious activity on the part of these two respected CI brands…especially in the case of Josh.ai, which is popular with many integrators.
Summary of Major Issues
Because of these alleged activities, Snap One filed a lawsuit in the United States District Court – District of Utah where both Snap One and AVA are based. Josh.ai is nearby, based in the State of Colorado.
In a briefing sent to the media, Snap One made the following allegations:
That the defendants' products – most notably the AVA remote and the Josh Remote – violate five of Snap One's patents that cover technologies including remote control, control systems, media distribution, intercom systems, and network architecture.
That the defendants' remote controls were copies of the Snap One NEEO remote that the AVA employees developed while working for Snap One. Consequently, Josh and AVA have violated additional Snap One proprietary rights including trade dress [the look and feel of the product], trade secrets, and confidential information contractual obligations.
That Josh.ai breached its agreements with Snap One, including intentionally violating its exclusivity obligations in its distribution agreement with Snap One.

A Tangled Web of Intercompany Interconnectedness
It's best to begin our deep dive by first going back in history to reveal the somewhat tangled web of interconnectedness between these three seemingly unrelated companies. While the story is not uncommon in tech, these tangled connections are part of the story.
In the complaint filed by Snap One, a long and well-written narrative lays out the history of the first independent, and then gradually intertwining connective tissue that led to this conflict. Below, I summarize the key parts of this evolving history.
SNAP ONE > AVA
Back in February of 2019, Control4 (before it was later acquired by SnapAV, who rebranded as Snap One) spent over $10 million to acquire NEEO AG, the inventor of a slick and slim handheld remote control known as the NEEO Remote. In acquiring NEEO, the company signed new employment contracts with several of the existing executives there, such as NEEO founder Raphael Oberholzer. Now part of Control4, a newly upgraded version of the NEEO remote was created for use in Control4 systems.
According to the complaint, "Less than two years later, a core group of former NEEO leaders, then employed by Snap One, left Snap One and started a new company called AVA. Leveraging the intellectual property purchased or developed by Snap One, and without Snap One's consent, AVA quickly developed a smart remote of its own (the 'AVA remote')."
Snap One goes on to note that in March 2022, they demanded that AVA stop its "improper conduct" and took action to cut the AVA remote's ability to integrate with the Control4 home automation platform. Says Snap One, "A few months later, AVA approached one of Snap On's certified product development partners, Josh.ai, about a collaborative partnership."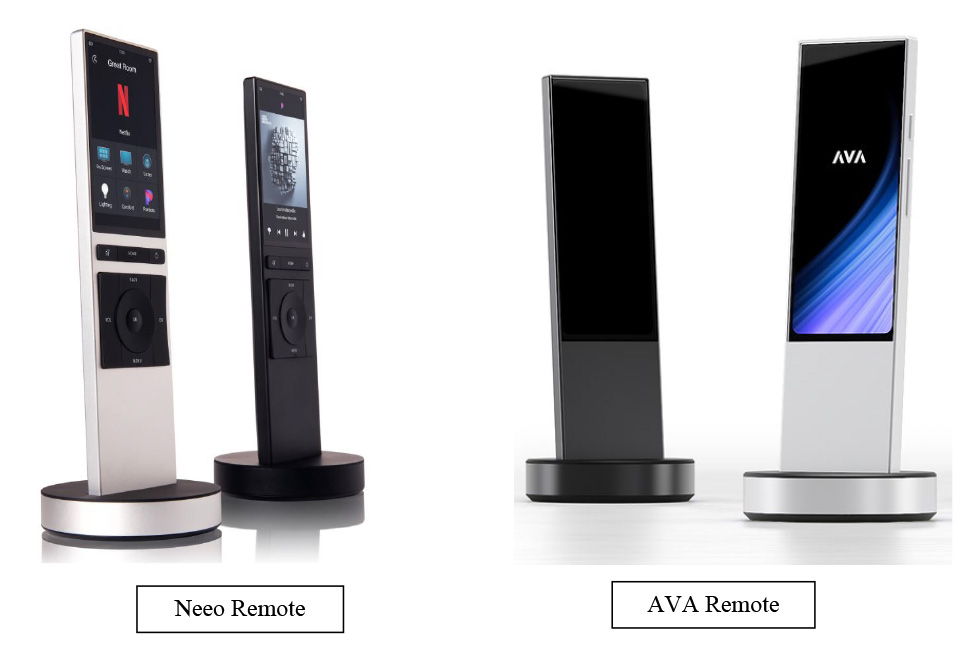 2017 > SNAP ONE > JOSH.AI – INTEGRATION
In 2017, Josh.ai and Snap One partnered to integrate Josh.ai's voice control technology into the Control4 ecosystem. This involved the two parties signing a Software Development Kit License Agreement giving Josh.ai a license to use "…certain Snap One software, code, web services, application programming interfaces ("APIs"), and other development resources (collectively, the "Development Resources") to build applications for use with its products to integrate with Control4 software," according to the complaint.
Then, in 2022, as mentioned above, AVA partnered with Josh.ai…"Knowing…," according to the complaint, that Josh.ai had full interoperability into the Control4 ecosystem. In June 2023, Josh.ai and AVA announced the Josh Remote which "appears to leverage the AVA Remote's hardware, firmware, and industrial design…" Snap One goes on to allege that the purpose of this partnership was so that Josh.ai could offer AVA an end-run around those restrictions that prevented the AVA remote from working on Control4 systems.
Interestingly, the Snap One narrative says that AVA and Josh.ai "jointly developed the Josh Remote," but in a telephone interview I had with Josh.ai CEO Alex Capecelatro, he denied this product was a joint development project. He said the product is just an AVA Remote with the Josh.ai app preloaded and under the Josh.ai logo.
In any event, the Snap One complaint says that both the AVA Remote and the Josh Remote now "…improperly incorporate Snap One's valuable intellectual property." Not only that, but they also allege that both companies offer other products that infringe on Snap One's intellectual property.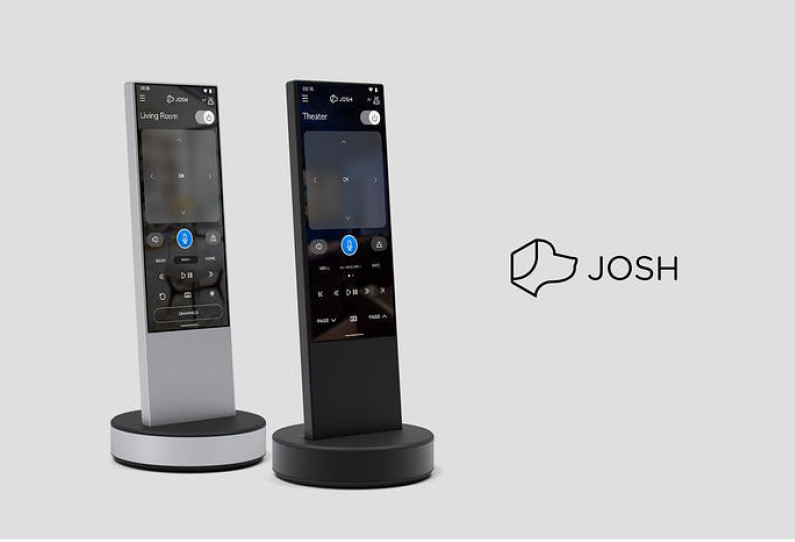 2021 > JOSH.AI > SNAP ONE – DISTRIBUTION
We learn from the complaint that Josh.ai and Snap One had a multi-tiered relationship. Not only did the Josh.ai voice control system integrate with the Control4 line, but Control4 (Snap One) had signed a Distributor Agreement to sell the Josh.ai line to Control4 dealers. This deal was signed in 2021 – so before the AVA complication entered into the mix. But even so, this distribution relationship, Snap One alleges, did not end well either.
Snap One alleges their agreement with Josh.ai granted them "the exclusive right to sell certain Josh.ai products to Control4 Dealers." The agreement supposedly required Josh.ai to refer any Control4 integrator who contacted them directly to redirect those dealers to purchase from Snap One distribution. However, the complaint alleges that Josh.ai, instead, "…breached its contractual obligations by actively marketing and selling its products to new and existing Control4 Dealers at prices that were lower than Snap One (as a reseller of the products) could offer."
By engaging in this action, the complaint alleges that Josh.ai "took advantage of Snap One's sales and marketing efforts to acquire additional customers and left Snap One with Josh.ai products it could not sell." Wow, this alleged activity described by the complaint by Josh.ai and AVA seems quite underhanded and not what one would expect from Josh.ai, who generally has a good reputation within the custom integration community.
A Formidable Complaint
As long-time Strata-gee readers know, I often cover various industry-centric legal actions, including those involving alleged patent violations like this one. I have to say that the Snap One attorneys delivered one of the better-written complaints I've seen. And without commenting on the accuracy of the allegations – I would have no way to know – there is a compelling degree of detail included.
It is a formidable document, both in the power of its allegations…and in its depth. The entire document including the complaint and its exhibits weighs in at 153 pages long – and yes, I read the whole thing.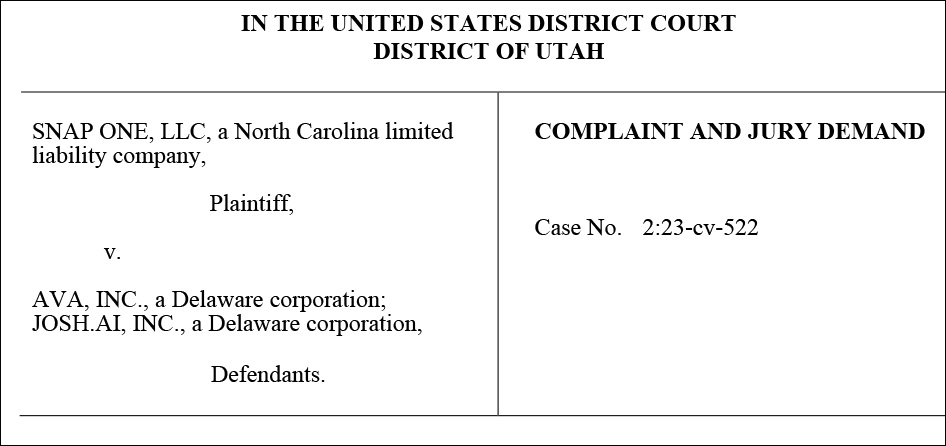 Snap One's Lawsuit Asserts Eleven Claims Against the Defendants
Here is what Snap One has set forth:
| # Claim for Relief | Claim | Against Whom? | Ted's Comment |
| --- | --- | --- | --- |
| First Claim | Breach of Contract (SDK Agreement) | Josh.ai | Allegedly for Josh.ai facilitating AVA access to Control4 platform & more |
| Second Claim | Misappropriation of Trade Secrets | Josh.ai & AVA | AVA using Control4 trade secrets to launch AVA Remote; Josh.ai via Josh Remote |
| Third Claim | Misappropriation of Trade Secrets in Violation of Utah's Uniform Trade Secrets Act | Josh.ai & AVA | Allegations that more specifically align with Utah law |
| Fourth Claim | Trade Dress Infringement | Josh.ai & AVA | Because NEEO, AVA Remote, & Josh Remote look very similar, Snap One alleges trade dress (how a product looks) infringement |
| Fifth Claim | Infringement of U.S. Patent No. 10,877,623 | Josh.ai & AVA | The '623 patent is titled 'Dynamic interface for remote control of a home automation network'; infringes on 'at least claim 24'. Related to remote control for a home automation network |
| Sixth Claim | Infringement of U.S. Patent No. 8,375,137 | AVA | The '137 patent is titled 'System and method for streaming audio using a send queue'; infringes on 'at least claim 1'. Related to streaming audio that is played simultaneously across multiple rooms |
| Seventh Claim | Infringement of U.S. Patent No. 11,140,426 | Josh.ai | The '426 patent is titled 'Streaming media multiplexing with a media proxy'; infringes 'at least claim 1'. Related to an intercom or paging system in a multi-room system |
| Eighth Claim | Infringement of U.S. Patent No. 7,886,338 | Josh.ai | The '388 patent is titled 'System and method for controlling access to local services without losing failover capability'. Infringes 'at least claim 1'. Related to 'restrict access to different services that are provided through automated, networked devices.' |
| Ninth Claim | Infringement of U.S. Patent No. 10,756,984 | Josh.ai | The '984 patent is titled 'Method and apparatus for creating and managing network device port VLAN configurations'; Infringes 'at least claim 1'. Related to 'a user interface for creating and managing network device port VLAN configurations' |
| Tenth Claim | Breach of Contract (Distributor Agreement) | Josh.ai | Alleges Josh.ai violated Snap One's exclusive distribution rights, selling directly to Control4 dealers, undercutting Snap One's prices |
| Eleventh Claim | Breach of Implied Covenant of Good Faith and Fair Dealing | Josh.ai | Further alleged underhanded actions related to the failed distribution partnership |
Summarised from: Snap One, LLC v. AVA Inc., Josh.ai, Inc. – Complaint and Jury Demand
For Each Claim, Relief is Sought from the Court
For each of these claims, Snap One is asking the court for "relief" that is tailored to the specifics of the issue identified in the claim. At the very least, for many of the claims the company is asking the court, "For general compensatory, statutory, and exemplary damages in an amount to be determined at trial." In other cases, they asked for an injunction to stop the bad behavior.
In the case of the patent infringement claims, they ask the court to declare the defendant infringed on the patent…that such infringement was "willful and deliberate," and often, "For an award of pre-judgment and post-judgment interest.
And finally, on each claim, they ask the court to award them attorney fees and costs.
Snap One Executives Discuss the Issues with Strata-gee
I had about a thirty-minute Google Meet video call to discuss some of these issues with Snap One executives Eric Harper, Senior Vice President of Product Marketing, and Chris Mortorff, Senior Director and Assistant General Counsel. They reviewed some of the timeline of events leading up to this moment, adding some context to the issues.
In describing the unraveling between the parties, Mortoroff went through the history of how Control4 acquired NEEO and took on the whole team as part of Control4. A couple of years later, many of the NEEO leaders left the company to start AVA…and Snap One's discomfort with the changes came pretty quickly.
In 2019 we bought [NEEO] and then that whole team came over and worked for Snap One. That team led the remote development for the company and also led the industrial design of our new products. And so in 2020/2021, those team members from that unit left. Not all of them went to form AVA, but many of the core leaders did. We also had a few other leaders leave that were not originally related to the NEEO remote line and go to AVA, as well. So that's the team that started AVA. You know, timeline wise, I think it was less than a year from when the last one left Snap One that they released this remote that we believe is a copy of our remote. So that was the AVA remote.

Chris Mortorff, Snap One Senior Director and Assistant General Counsel
The Level of Discomfort Rises Quickly
Eric Harper joined in and said that it was around this time that the company made the decision to disable the access of the AVA remote to the Control4 system. AVA was prominently displaying its team's former connection to Control4 and it was causing some confusion in the market (see graphic below).
"So our first reaction was this [the AVA Remote] doesn't feel appropriate…it looks like a copy. And the way [AVA marketing] was presenting it to the market was leveraging a lot of very close adjacencies – doing things like referencing the former Control4 CEO [in their materials] and other things that sort of made the relationship feel closer than it was on a product. It felt too close. And so we did take that action outlined in the filing where we essentially blocked the AVA remote from being able to run the Control4 application meaning that it was not able to work on a C4 system."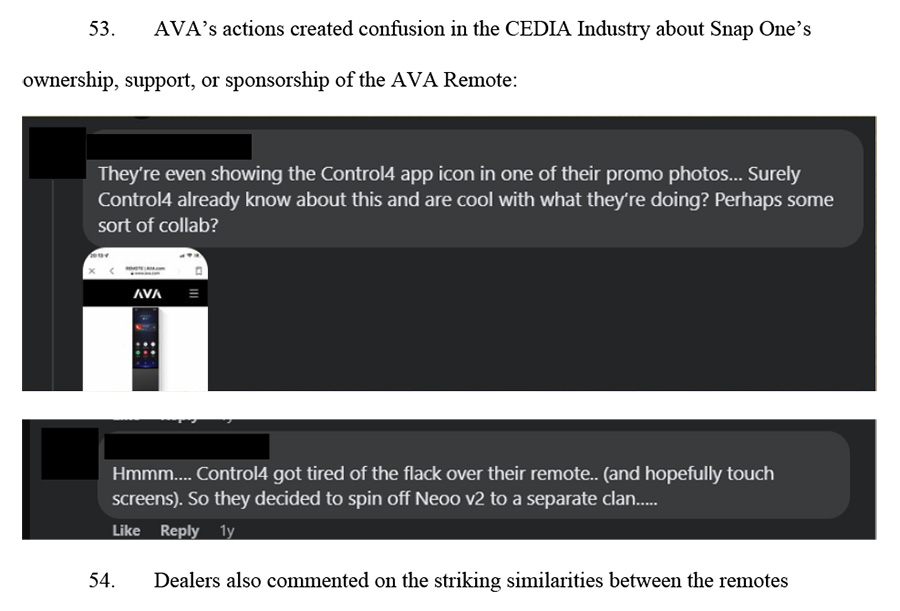 'We Made It Extremely Clear To Them How Concerned We Were…'
"Even before blocking the integration we went to them," Mortorff jumped in to add. "I mean we know them all, and we said, 'Hey, this is not good and it infringes on our IP. We made it extremely clear to them how concerned we were about it. Unfortunately, those concerns were not resolved."
The two executives went on to talk about some of the other issues filed in their complaint – noting their claims about patent infringement on other non-remote specific technologies, as well as the other business issues. But they agreed that the issue surrounding the remotes was, as Mortorff put it, "the most salient point" in dispute.
Josh.ai Responds
I also spoke with Alex Capecelatro, CEO of Josh.ai, to learn his reaction to the lawsuit from Snap One. Up front, Capecelatro told me that his lawyers – who are currently in the process of creating a legal response to the initial complaint – have cautioned him not to speak at length about the subject. Lawyers always say things like that. But he wanted to share some of his thinking with Strata-gee readers.
His first comment caught me off guard…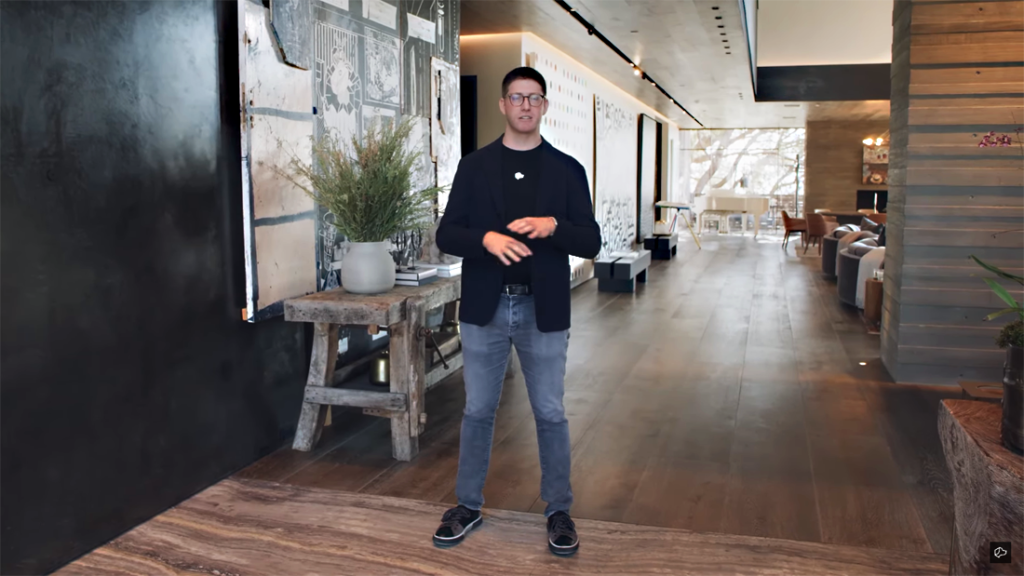 So first and foremost, we found out about this not because they [Snap One] reached out, not because they called us, and not even because we had gotten served. We found out about this because they sent a note to our shared customers and that then got to the press. So the first I heard about this was being asked to comment by the press. And so the first thought was this was kind of a surprise from the standpoint of they didn't reach out to me, they didn't call me, they didn't email me.

Alex Capecelatro, CEO of Josh.ai
Why Josh.ai CEO's Comment Caught Me By Surprise, So I Drill Down
Why did Capecelatro's initial response surprise me? Because both the complaint filing and the Snap One executives I spoke with directly, steadfastly maintained that they had conducted multiple communications both verbally and in writing over the issues in dispute with their then-partners…now-defendants Then, just like that, Capecelatro disputes he had any notice at all…he was blindsided.
I was so surprised by his response that I felt I needed to drill down on that. Here is that exchange:
TG: Just so I understand completely – are you saying you were completely blindsided? That you thought the relationship with Snap One was happy, productive, positive, and going forward? Or were you aware of some issues, but you just didn't think it had gotten to the point of a lawsuit?
AC: More the latter. So I guess, to be clear, with a lot of our partners, we work through stuff, you know. Sometimes we need things from them, they need things from us…it seems like one side is dragging their feet or not being cooperative. And we've certainly had communication – it's no surprise, we work with them as distributors, and then the distribution agreement ended. It's not like every day is roses and sunshine. But in this case, they didn't call, they didn't send me an email saying, 'Hey, this is going to happen if you don't do something.' And so again, it's not that it was totally out of left field, but at the same time, I first heard about this when the press started asking me for comment.

Did Josh.ai Violate the Failed Distribution Agreement?
At this point, I turned to one of the major claims in the Snap One filing, that they had an exclusive distributing agreement with Josh.ai for sales to Control4 dealers that Josh.ai regularly violated.
TG: Snap One says that they had a distribution agreement with Josh.ai that was exclusive for the purposes of sales to Control4 integrators. And this agreement is said to have required that any direct outreach that Josh.ai received from Control4 integrators must be redirected to Snap One for fulfillment. They go on to claim that Josh.ai routinely violated that agreement by failing to redirect these integrators and knowingly selling directly to them. Not only that, but they say Josh.ai deliberately sold its products to these integrators at a lower price than Snap One was able to as a reseller.
Is this true?
AC: I'll just interrupt you on that real quick. So I was specifically told that as our legal team puts together a dissent, I can't comment on the specifics. But I can say, without a doubt, there is nothing in the distribution agreement that we believe we violated. So they can allege anything they want. But we don't believe that we ever did anything that was outside of what the agreement allowed for. Okay. I wish I can get into more specifics. But you know, we're working on the legal stuff.
At the end of the day, we've gone through that distribution agreement in detail with our legal team, and we have not seen a single thing that we violated.
Did Josh.ai Partner with AVA to Circumvent Snap One IP Protection?
TG: Another significant claim in the Snap One litigation is that Josh.ai violated the terms of their SDK Agreement to assist AVA in circumventing the system Snap One had put into place to prevent AVA Remotes from working in Control4 systems. Did Josh.ai work with AVA to help them work around the Control4 block of the AVA Remote?
AC: So there are basically two phases to us working with AVA. The first phase is their device – if you're not super familiar, it's just an Android device that runs Android apps. And so the first phase was they basically loaded the Josh Android app and that was just a very quick win of, hey, this is pretty cool. There's really no development and we can have something out in the market together. And so during that phase, there was really no consideration [of IP issues] because it's no different than you can run us on any Android tablet or any Android phone…it's just an Android device. The second phase, though, is when we looked at actually reselling the device and offering it to our dealers as the Josh Remote. And in that case, what we did was we preloaded the Josh Android app and shipped it. So the dealer just unboxed it and it was just ready to go. They didn't have to do any configuration and downloading apps and stuff like that during that phase. We certainly had conversations about – is there anything that we need to be worried about from an IP perspective.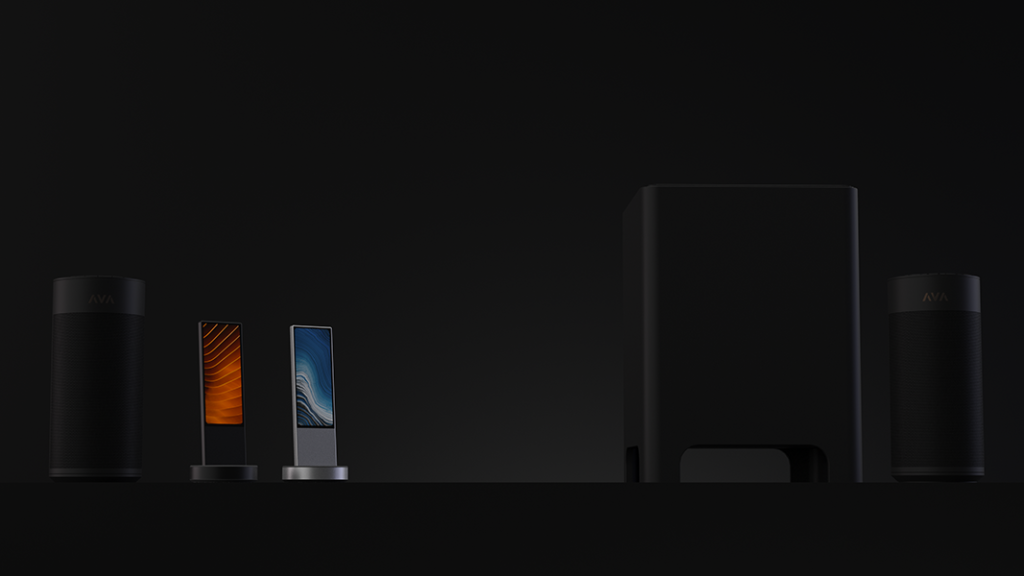 AVA's Oberholzer Claims to Have Written Approval from Snap One
Here, in reference to the interaction with AVA – Josh's hardware provider, Alex referred me to a comment from AVA founder Raphael Oberholzer that appeared in an article on CEPro. In his comments there, Oberholzer says, "In fact, we even disclosed our plans for AVA to Snap One before going live and got their approval in writing."
If Oberholzer's comment is correct, it would seem to undercut Snap One's assertions that AVA, and by extension Josh.ai, have violated agreements without approval.
In addition to this, Capecelatro told me that their relationship with AVA is not based on a joint development agreement. Rather, he says, the Josh Remote is simply an AVA Remote with the Josh logo displayed and the Josh app preloaded. They are not a co-development partner he says.
"We're just reselling the remote with our software loaded on," Capecelatro said. "So it's really just a reseller agreement."
One Final Point – At Least THIS is One Point Both Sides Agree Upon
So this is just the first salvo of what is likely going to be a multi-year venture. Most patent infringement cases linger on in the courts for three years or so. We are in the initial "posturing" phase where each side stakes its claim in the matter. Soon we'll have the formal legal responses by both Josh.ai and AVA to add to the mix.
But one final very important point is this: I closely questioned both sides (Snap One & Josh.ai) and both have committed to me that the integration relationship between Josh.ai and Snap One's Control4 brand will continue on no matter what transpires in this litigation. That is VERY GOOD news indeed for integrators and end users with combined Control4 and Josh.ai systems already installed.
See more on Snap One by visiting snapone.com and its Control4 brand at control4.com.
Learn more on Josh.ai and its various products at josh.ai.
Finally, you can learn all about the AVA line by visiting ava.com.